Spilled oil spreads into more rivers, fuels popular discontent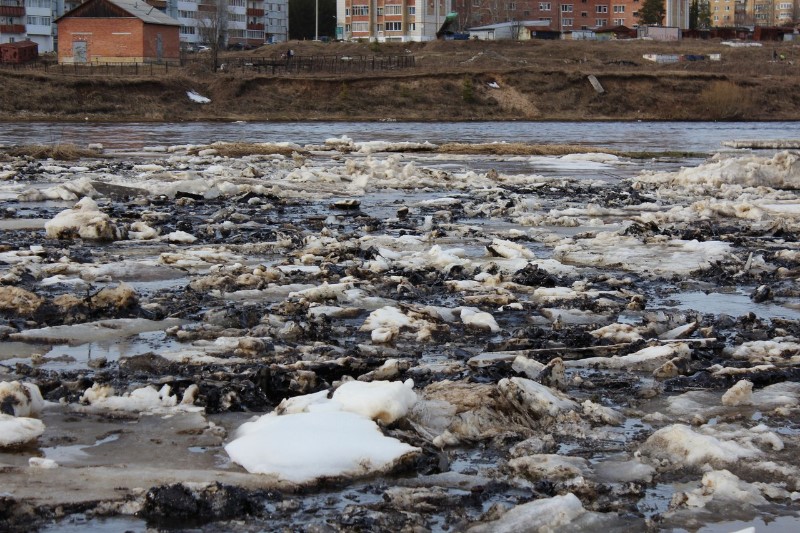 Environmentalists in the Komi Republic increase their estimates for oil spilled into local waterways. Regional authorities say they have the situation under control.
A thin layer of oil now covers the whole width of the Ukhta River, the waterway worst affected by the oil spill in the northern part of the Komi Republic, say representatives of Committee Save the Pechora, a local environmental group.
At the same time, oily waters are found in several of the connecting rivers and streams. The rivers of Izhma and Yarega are already affected, and there are fears that the substances ultimately will run into Pechora, the great river flowing into the Arctic Ocean. 
Environmentalists estimate that up to 380 tons of oil could have spilled into the waterways. Locals report a strong smell of oil permeating the river banks. 
The spill was first reported to the authorities on 8th April, whereupon clean-up personnel was sent to the site. It was long unclear from where exactly the spill origined.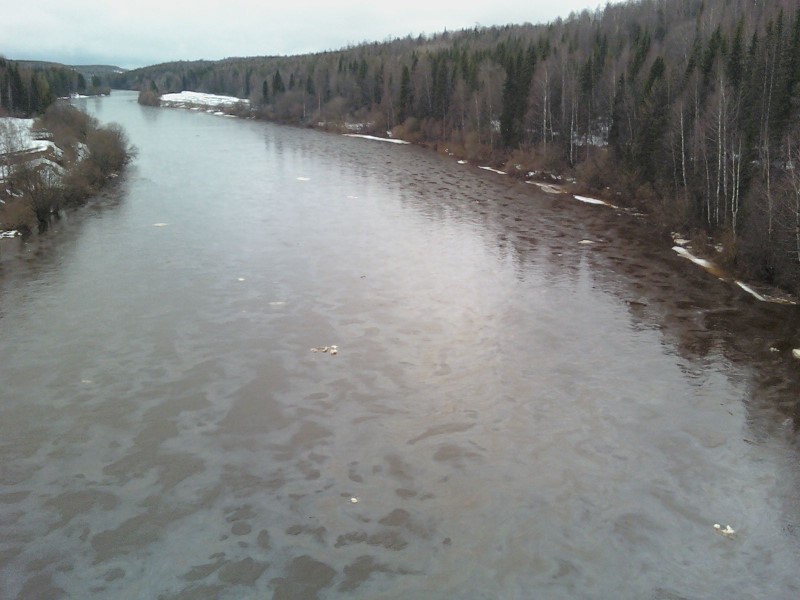 Regional authorities say that there is no danger for any uncontrolled spill in the area and that the sources are being secured. A team of 300 people with 40 help vehicles are now on site in the Ukhta River to deal with the situation, the republican government informs in a press release.
An abandoned well dating back to the 1930-1950s is the key source of the spill, the Komi government says.
That version is however increasingly subjected to doubt by locals, the Committee Save the Pechora informs. According to the organization, the authorities might be trying to conceal the real reasons responsible for the pollution.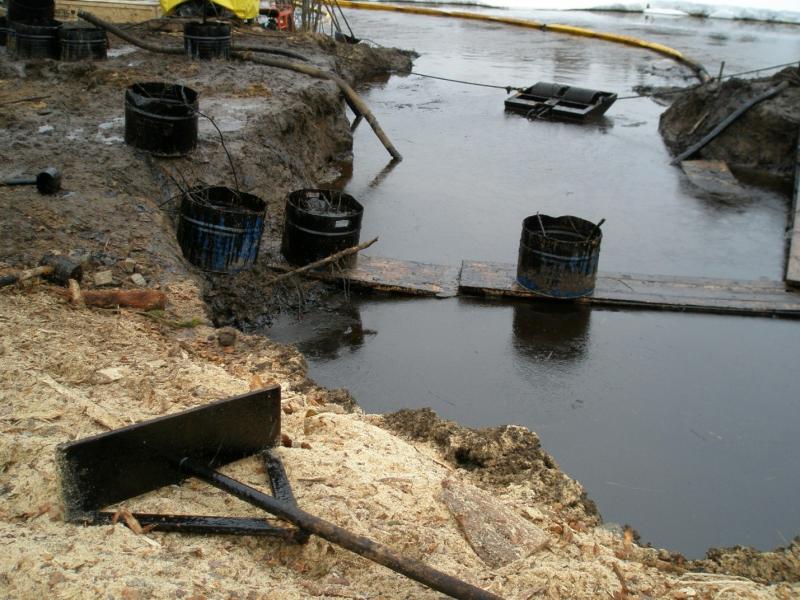 "If the source of the Ukhta spill really are abandoned wells, then we need to clarify the reason for the eruption of this major accident," a statement from Greenpeace Russia reads. According to the organization, drilling at Lukoil's nearby Yagerskoye field might have been what triggered the spill. 
If that were the case, Lukoil and its subsidiary Yareganeft would have a direct responsibility for the spill. 
There is growing popular discontent with the situation, 7×7-journal reports. According to the publication, local rallies are planned in several of the affected towns and villages in early May.
Related stories from around the North:
Canada: Ban use of heavy fuel oil in the Arctic by ships: environmental groups, Eye on the Arctic
Canada:  Report urges creation of new governance structure for oversight of Arctic shipping, Radio Canada International
China: Chinese company mulls more Arctic shipping, Barents Observer
Iceland: Calls for action at Arctic shipping conference, Alaska Dispatch News
Russia:  Arctic cruise industry expands, Cryopolitics Blog
Sweden: Swedish icebreakers gear up for Arctic role, Radio Sweden
United States:  Arctic no shipping rival to Suez: expert, Alaska Public Radio Network