When does Lapland's summer start in Finland?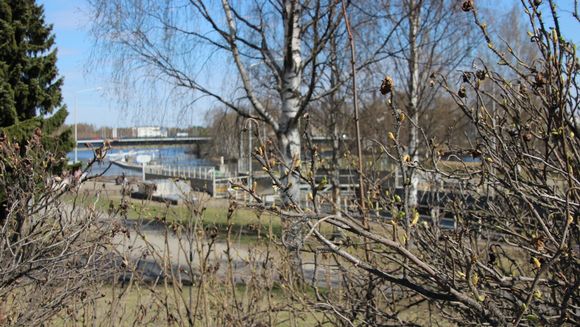 Finland has a special way of calculating the start of summer, and that official metric might be met this week. For the layman, the important information is simple: it's getting warmer and the summer will soon be here.
Residents of southern Finland might be under the impression that summer was on the way, given the warm temperatures and sunny weather at the start of the week. The mercury is expected to nudge 20 degrees early in the week, and the warmest parts of Finland are expected to be western and southern Finland.
In Finland, however, the seasons are recorded with meticulous precision according to a novel formula introduced just this year. To count as summer for the Meteorological Institute, the average temperature over 24 hours should be over ten degrees Celsius, on a sustained basis. That's why the start of summer can only be officially pinpointed after the fact.
That gives precise start dates for 'summer' across the country. The old joke that 'last year, summer in Finland was on a Tuesday' can be easily disproved by referencing the official records. Even if it didn't actually feel like summer, it most certainly was.
Summer could arrive as far north as Oulu
In southern Finland thermal, official summer is usually here by the middle of May. In the northernmost reaches of Lapland, it often doesn't arrive till the start of July.
Helsinki's average start date for 'official' summer is 15 May, Tampere's is 20 May and Jyväskylä's 24 May. Up in Rovaniemi, meanwhile, the Finnish meteorological machine takes, on average, till 6 June to declare the warmer season's arrival.
In Nuorgam it's even later, on 23 June, and in Enontekiö it comes on average on the second day of July.
This year, however, forecasts suggest that thermal summer could arrive as early as this week as far north as Oulu.
Related stories from around the North:
Finland:  Summer weather hits Arctic Finland, YLE News
Greenland:  Changing Sea Ice: The Ripple Effect (VIDEO), Eye on the Arctic
Norway: 2014 warmest year in history for Norway, Barents Observer
Sweden: Storm Helga weather warning for Sweden, Radio Sweden
United States: It was a record-warm May for much of Alaska, but Interior gets chilly again, Alaska Dispatch News