Arctic Alaskan city posts record-early spring snowmelt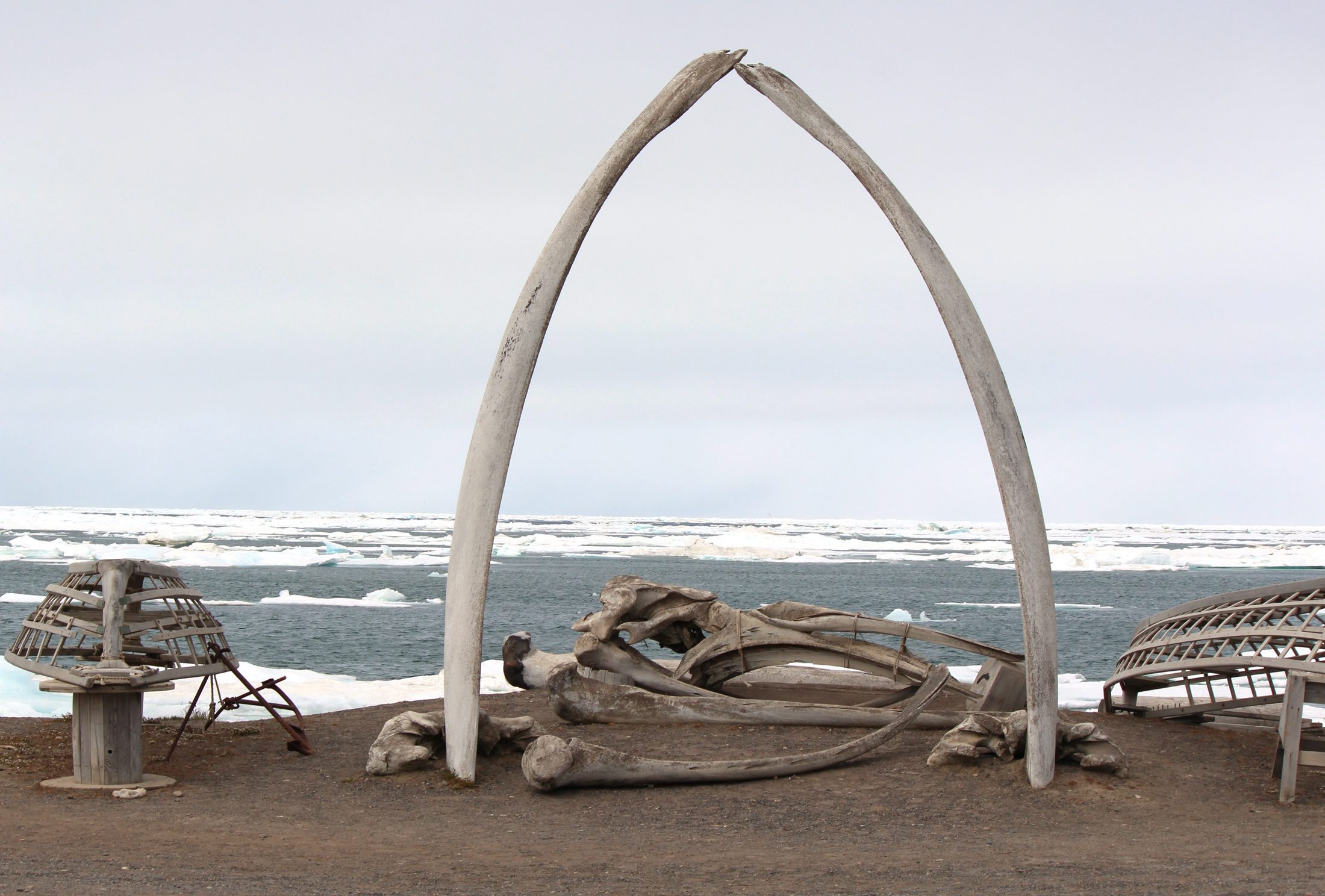 The northernmost community in the United States posted its earliest snowmelt on record, federal scientists reported.
The snow at the National Oceanic and Atmospheric Administration's Barrow Observatory, part of a network of observatories monitoring weather and climate in the Arctic and elsewhere, started to melt on May 13. That was 10 days earlier than the previous record for Barrow, which was set in 2002 NOAA said.
The quick melt of Barrow's snow followed a series of other quick warmups and temperature records in Alaska and around the Arctic and subarctic. It also fits a pattern, with similar events happening in the prior two years.
"Everything is early. That is a fact," said Rick Thoman, Alaska climate science and services manager for the National Weather Service. "Once again, we have all of these individual features, all of the individual factors working in concert."
Warmth over Arctic Alaska 'unusual'
Alaska's year-to-date average temperature was the highest on record and 11.4 degrees Fahrenheit above the 1925-2000 average, NOAA reported in a national climate summary. Barrow, Nome and Anchorage posted record-warm temperatures for the entire month of April, NOAA said, and numerous other daily temperature records fell around the state.
Unusual warmth hung over the Arctic for most of the winter, reducing the extent of sea ice. The winter maximum extent hit in March was the lowest in the satellite record, breaking a winter low set just last year. And sections of the pack ice are now opening up, Thoman said.
Ice off northern Alaska started cracking early, thanks in part to powerful winds that developed last month. It was one of the windiest months ever recorded for Barrow, and certainly the windiest April on record, he said. A high-pressure system in the far north latitudes bumping against a low-pressure system that hung over much of the rest of Alaska produced the "screaming easterly winds" that jump-started breakup of the Arctic ice pack, he said.
Now there are early open-water sections, including a big patch near the mouth of Canada's Mackenzie River, Thoman said.
New records posted for breakup on rivers
The much-heralded breakup of the Tanana River at Nenana – an event marked by the Nenana Ice Classic betting pool – came on April 23 and was the fourth earliest on record, Thoman said.
Fairbanks had its earliest green-up on record, with leaves bursting out on tree branches on April 26 at a ridge that has been observed since 1974, he said. Previously, the earliest spring green-up at the site was recorded on April 29 in 1993, he said.
Impact on Arctic wildlife
At Barrow, the warming has been evident in past years.
Early melt of snow and ice can affect Arctic wildlife.
Ever-earlier egg production by black guillemots, for example, has correlated with earlier Barrow snowmelt, according to records kept by veteran bird biologist George Divoky. Divoky has been studying black guillemots at Cooper Island near Barrow since the early 1970s. In an email Monday, he said he expected the first egg to be produced in early June, weeks before the typical timing in past decades.
Related stories from around the North:
Canada: Arctic sea ice hits new record winter low, Radio Canada International
Finland:  Warm Easter predicted across Finland… even for Lapland, Yle News
Greenland:  Arctic sea ice, Greenland and Europe's weird weather, Deutsche Welle's Ice-Blog
Norway:  A letter from Svalbard's dwindling sea ice, Deutsche Welle's Iceblogger
Sweden: Storm Helga weather warning for Sweden, Radio Sweden
United States: Ice extent still well below normal in Arctic, Alaska Dispatch News