Arctic bird cliff will be Norway's next contribution to slow TV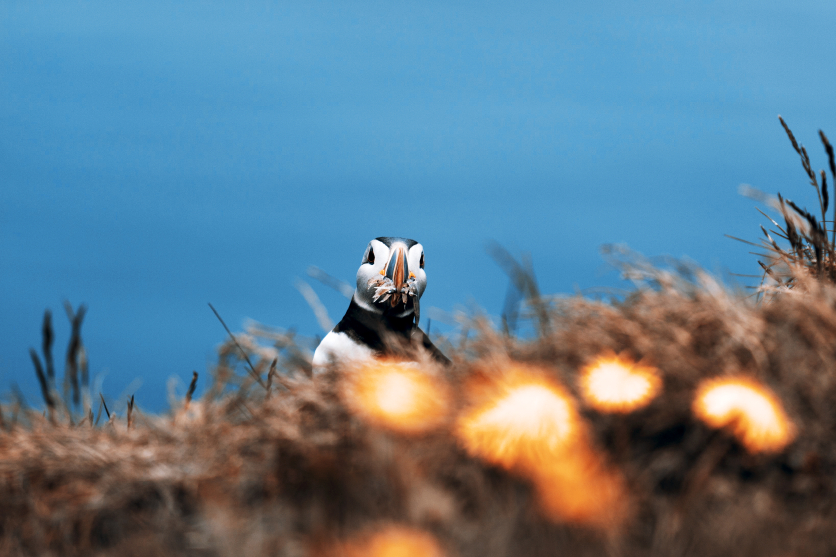 Norwegian broadcaster NRK plans to broadcast live from a bird cliff in the far north-eastern corner of the country for five weeks.
Every summer about 100,000 sea birds come to the small island of Hornøya outside Vardø in Finnmark county to court, nest and hatch eggs during a few hectic weeks. Their goal is to see a new generation of sea birds leaving the island in the fall. Hornøya has been a popular destination for bird-watchers for more than 30 years. This summer you can follow daily life on the bird cliff twenty-four-seven on the internet.
Following a sea bird community
NRK Nature has put 15 remote-controlled cameras on the cliff, in addition to a cineflex, a camera drone and 2 cameras with a large zoom. By following life and death in the sea bird community, the production team will show the vulnerability of nature and learn more about an ecosystem in change.
Among the birds that come to Hornøya are puffins, kittiwakes, guillemots, polar guillemots, razorbills, shags, white tailed eagles, theist, black-backed gulls, ravens and herring gulls.
"The bird cliff might seem chaotic, but it is like a village where everyone has his own place," a presentation of the project reads." "Throughout the nesting season our cameras will be following the bird parents from when they lay their eggs, until the baby birds are hatched." Each species has its special characteristics: The egg of the guillemot has a shape that makes it roll in circles, and hence avoid falling off the shelf. The puffin will only lay one egg, but the parents must catch fish that is rich in protein for the one baby to grow up. The kittiwake might have to fly all the way to Svalbard to find food," the Fram Center's website reads.
Goes live June 10
NRK will be streaming live (nrk.no/fuglefjellet) from the bird cliff during the five weeks of the project, starting June 10. You can choose between eight different video streams; 7 nesting sites and 1 mix with all the different cameras. You can also chat with other viewers, and ask questions about the birds.
NRK will also be showing parts of the show on TV: Once a week highlights and reports from the last week will be shown at NRK1 in primetime, and at NRK2 you can watch "slow-TV" 5 days a week, late at night. These transmissions will also be streamed on the project's website.
Related stories from around the North:
Canada: Birding and conservation groups call on Canada, U.S. to preserve boreal forest, Eye on the Arctic
Finland: TV-loving domestic reindeer becomes celebrity in Arctic Finland, Yle News
United States: 'Ultimate Survival Alaska' star James Sweeney has mixed feelings about reality TV, Alaska Dispatch News