Ottawa adds 37 more communities to its Nutrition North subsidy program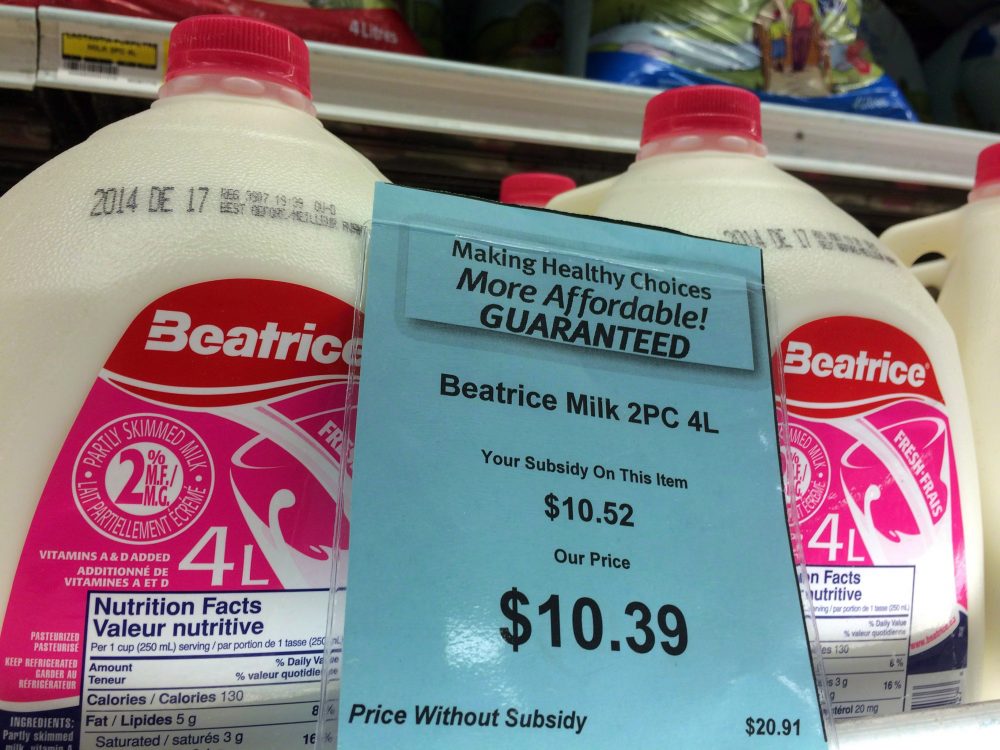 The federal government is expanding its food subsidy program for isolated northern communities by adding 37 communities where food prices are often up to four or five times more expensive than in southern Canada.
The Nutrition North Canada (NNC) program subsidizes the cost of shipping food to remote northern communities that are accessible only by air for all or part of the year.
"These changes will help more families who are living in northern isolated communities to have access to culturally appropriate, affordable and nutritious food as well as enjoy the same level of health status as other Canadians," said Valerie Haché, a spokesperson for the department of Indigenous and Northern Affairs.
As part of the expansion the subsidy program, which added new 22 communities and upgraded 15 others that had enjoyed only partial subsidies, the federal government will also extend funding for nutrition education activities to the newly added communities, she said.
Nutrition North Canada was launched by the federal government in 2011, to provide northern communities with improved access to nutritious and perishable food at a lower price, said Haché.
"The cost of living in the North is high and this includes the cost of food," Haché said. "These costs are driven by many forces – geography, transportation, and national and global economic conditions."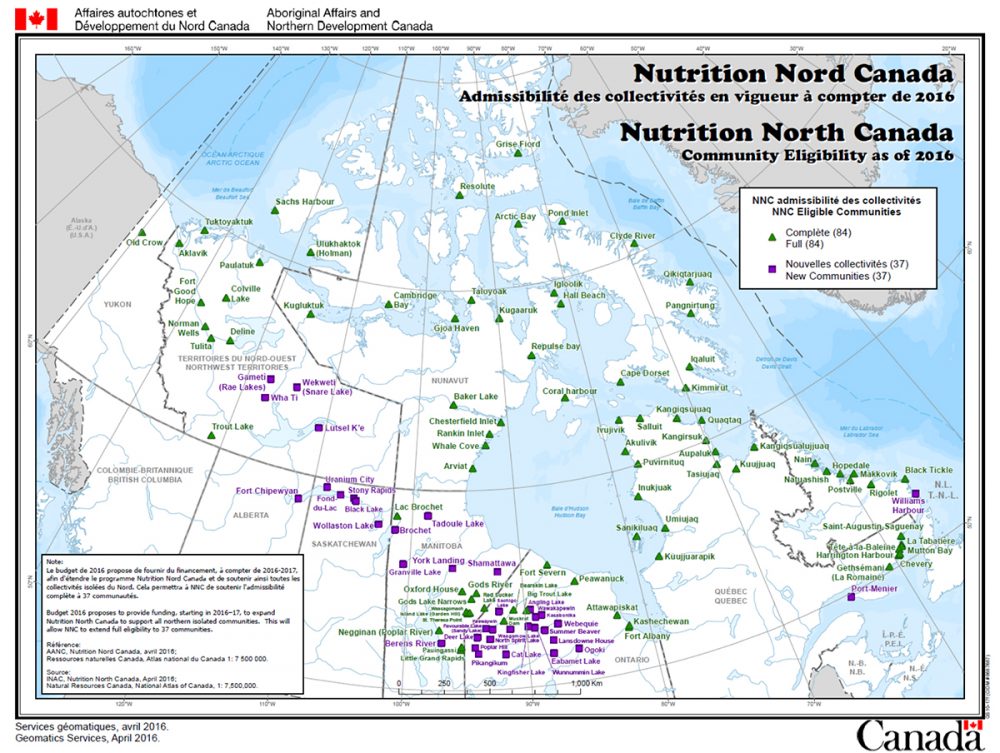 Subsidizing 'country food'
The program provides funding directly to registered retailers, wholesalers, and northern country food processors and distributors, who must apply, meet the program's requirements and enter into agreements with the federal government, Haché said.
The program also provides subsidies for so called "country foods" – fish and wild animals harvested by fishermen and hunters off the land, she said.
This helps make more country food – often the only source of unprocessed and nutritious proteins in the North – available to people who for whatever reasons cannot fish or hunt themselves, Haché said.
The government says the expansion of the program in 37 communities is the result of updates to the community eligibility criteria.
In the past, to be eligible for the program, a community must have met two criteria:
lack year-round surface transportation (for example, no permanent road, rail or marine access) and
have used Food Mail, the government's previous northern transportation subsidy program.
Under the new eligibility criteria, the isolation criterion will be retained, but usage of the Food Mail Program will no longer be required; eligibility will be based solely on isolation factors, Haché said.
Isolated northern communities in six provinces and the Northwest Territories will be affected by these changes, which come into effect on October 1.
The 2016 federal budget committed an additional $64.5 million to the program over five years, beginning in 2016-17 and $13.8 million per year ongoing starting in 2021.
Related stories from around the North:
Canada: Addressing northern food insecurity, Blog by Heather Exner-Pirot
Norway:  The food crisis in the Far North, Barrents Observer
Sweden: Demand ups Sweden's reindeer meat prices, Radio Sweden
United States:  Food insecurity in Alaska, Alaska Dispatch News