Port of Helsinki entices int'l cruises not to dump wastewater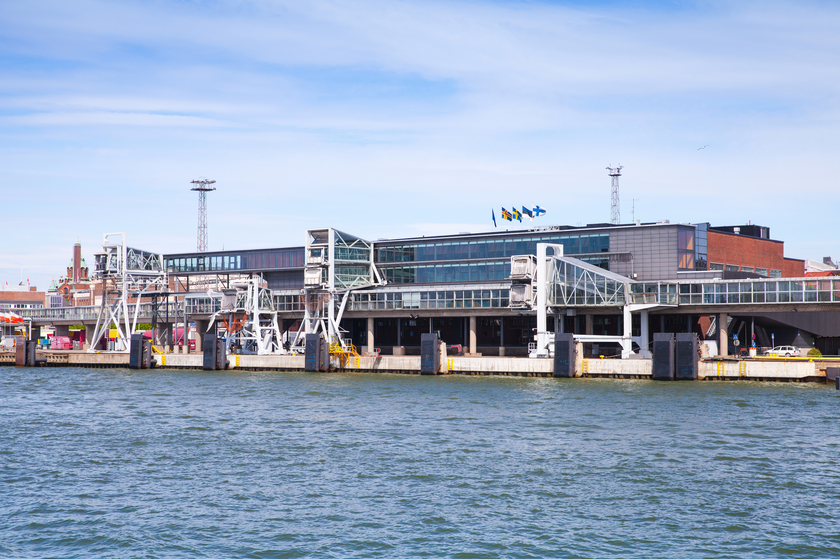 Late summer is high season for international cruise ships in Helsinki's ports, and 12 world-class passenger ships are expected to arrive for a brief stay in the next two weeks.
Local cruise operators are now officially banned from dumping their wastewater into the Baltic Sea, but international companies are still free to do so. The Port of Helsinki is holding out hope that their discount emptying service that directs the waste to a water treatment plant will encourage cruise operators to make a more ecological choice.
The Port of Helsinki will be visited by 12 massive cruise ships in the next two weeks. Four are expected concurrently, spilling out thousands of tourists into Helsinki's streets. The summer's largest awaited guest is the 330-meter-long Regal Princess, which will arrive at 7 am Friday to the West Harbour. The ship carries 3,600 passengers in addition to 1,300 staff.
"In theory, eight large cruise ships could fit in the Helsinki harbour, but not if they are the size of the Regal Princess. We have hosted seven at once," says port master Antti Pulkkinen.
This summer 243 cruise boats have made advance bookings to dock at Helsinki harbours. Some have been made up to two or three years in advance. Helsinki's top year hosted 285 ships, but now the trend is even bigger boats, which means a decrease in bookings.
Most of the cruise boats that make a stop in Helsinki are on their way to either St Petersburg or Stockholm.
Tourist revenue at an environmental price
The thousands of tourists that these giant ships bring to Finland may bring a healthy injection of money to the Finnish economy, but there is a chance they do major damage to the Baltic Sea.
Ship waste legislation says international ships have the permission to dump untreated wastewater in the sea if they are 12 nautical miles from the shore. Treated sewage can be dumped just three nautical miles from the nearest coast.
But Helsinki offers another option: to discharge the black and grey water into the city's sewer system at the harbour, where it is transported to a water treatment plant in Viikki.
"This season we have added a carrot: if a ship discharges its wastewater into our sewer system link, we will give them a 20 percent discount on our waste handling services. Ships that use our harbours shouldn't have any reason not use the service during their visit," says Pulkkinen.
All ships visiting Helsinki ports are subject to a waste disposal payment for their solid (household) and oily waste, even if they leave no actual rubbish at the port during their stay. The ships are also required to pay a harbour charge and other fees. All of the payments are determined by the vessels' tonnage.
Pulkkinen is optimistic that the ships will chose the harbour's discharge service over dumping at sea.
"Last year 80 percent of cruise ships took advantage of the service. The Port of Helsinki has tried to do everything in its power to help the Baltic Sea."
Related stories from around the North:
Canada:  First half of 2016 breaks heat records, Arctic sea ice reaches lowest levels: NASA, Radio Canada International
China: Hottest year – scary, but not for Arctic shippers from China?, Deutsche Welle's Iceblogger
Greenland: New model predicts flow of Greenland's glaciers, Alaska Dispatch News
Norway:  John Kerry to visit Arctic Norway to witness climate impacts, The Independent Barents Observer
Russia: Extreme heat on the Russian tundra, The Independent Barents Observer
Sweden:  How will global warming affect the average Swede?, Radio Sweden
United States: NASA projects tracking changes in Alaska's glaciers and Arctic atmosphere, Alaska Dispatch News