Ice-Blog: Olympics over, but Arctic ice still chasing records

The Rio games have come to an end. Summer is drawing to a close here in Germany. It feels more like autumn today, cool with heavy rainshowers. But there's a heatwave around the corner after what most people agree has been a very strange summer.
July followed in the record-breaking trend of the earlier months of the year, being the hottest month ever recorded on the planet.
Too hot, too cold, too wet, too dry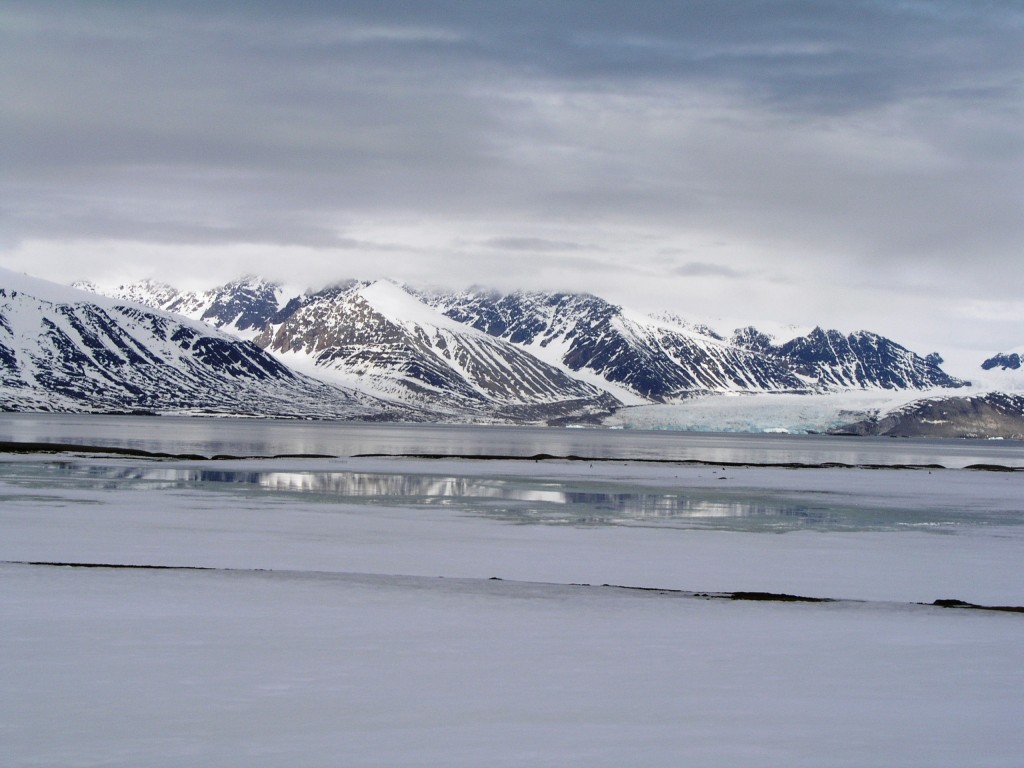 Here in Germany, August has been cooler than average so far, but that is about to change. And it has been wet, wet, wet here. My colleague went out to visit an organic winemaker and came back with depressing pictures of mouldy grapes. The farmers around the village where I live are complaining of low harvests of fruit and grain because of irregular rain and temperature developments this spring and summer.
My own tomatoes are looking pretty droopy, the leaves covered with pseudo-mildew and definitely not as productive as in recent years. It has been too cold and too wet at critical times this summer. The only positive thing that springs to mind – from a selfish, human point of view – about the effect of this year's weird summer weather, is the lack of pesky wasps trying to get a share of the plum cake (the plums, at least, still seem to be coping). It seems it has been too wet for the wasps this year. So is this just a one-off or the shape of things to come as climate change disrupts our weather patterns?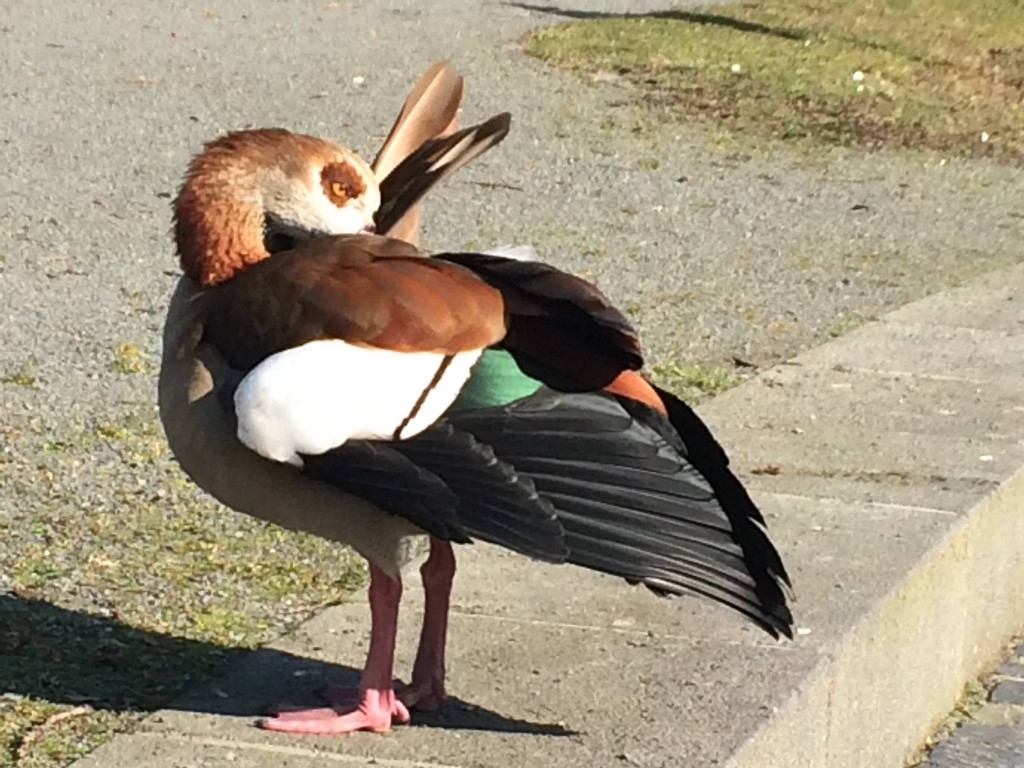 Arctic sea ice – going, going, gone?
There have been plenty of wet days to sit indoors and read the papers and follow the twitter links and online media. As far as my pet subject the Arctic is concerned, there has been no shortage of reading material in this connection. Unfortunately, it is anything but happy reading.
The Guardian seems to have a worrying Arctic story every day at the moment. Kudos for bringing so much attention to a topic that should concern us all. Here's hoping it is not just a matter of preaching to the converted.
The paper has been giving a lot of attention to the new book by Peter Wadhams. A Farewell to Ice.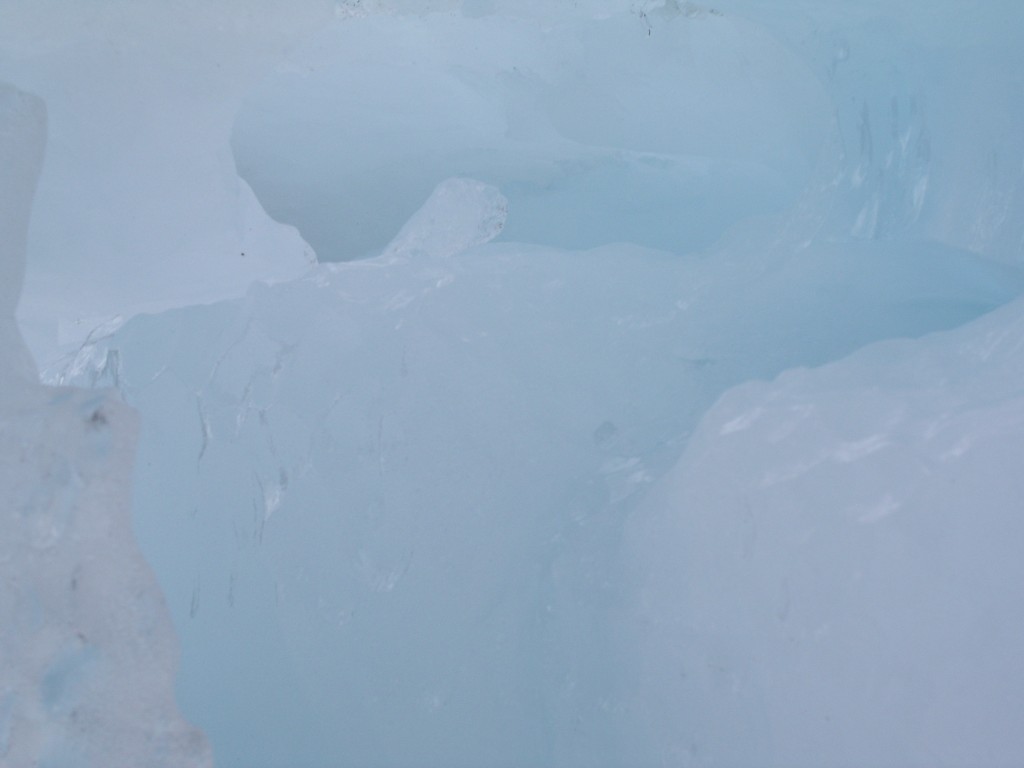 The book appears on September 1st , so the series of articles can be seen as a kind of advertising campaign. But given the urgency of the topics, it is good to see a scientific book attracting so much attention from an influential newspaper and one of the world's most popular online sites.
Wadhams was director of the Scott Polar Institute in Cambridge from 1987 to 1992 and has been professor of ocean physics at Cambridge since 2001.
I have heard him speak and interviewed him in recent years and been impressed by the urgency of his message about the decline of Arctic sea ice.
Don't panic?
Of course there are those in the scientific world who say he exaggerates, and are less willing to put a date on just when we will see an ice-free Arctic. That is, of course, in itself, also a matter of definition.
"Next year or the year after, the Arctic will be free of ice" is the headline of an interview with Wadhams published in the Guardian on Sunday, August 21st.
The paper notes that Wadham said on several occasions that summer sea ice would disappear by the middle of this decade, which it hasn't. He insists he is not being alarmist, and qualifies his claim:
"The overall trend is a very strong downward one (…) Most people expect this year will see a record low in the Arctic's summer sea-ice cover. Next year or the year after that, I think it will be free of ice in summer and by that I mean the central Arctic will be ice-free. You will be able to cross over the north pole by ship. There will still be about a million square kilometres of ice in the Arctic in summer but it will be packed into various nooks and crannies along the Northwest Passage and along bits of the Canadian coastline. Ice-free means the central basin of the Arctic will be ice-free and I think that that is going to happen in summer 2017 or 2018."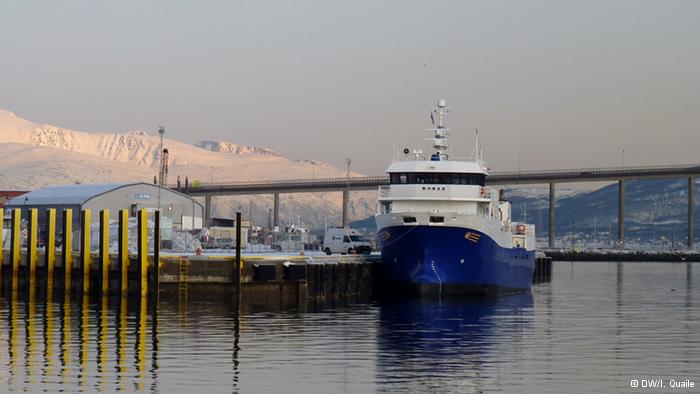 No Thames Barrier for Bangladesh
Wadhams explains why this should be a cause for concern. He sums up the albedo affect, explained on the Ice Blog many times before. The white ice cover reflects heat back into space. Darker water absorbs and retains the heat. He also describes the Arctic sea ice as an "air-conditioning system," cooling the winds over Siberia and Greenland. Without this he says these cold areas would be heated up further, and "these effects could add 50% to the impact of global warming that is produced by rising carbon emissions."
That is a staggering figure. Wadhams cites ice loss from Greenland at 300 cubic kilometers a year. Another massive amount. He thinks the IPCC's prediction that sea level will rise by 60 to 90 centimetres this century is far too low. One to two metres – AT BEST – is far more likely, he says.
The image he uses to indicate the consequences of the increasing storm surges which would be likely to occur is a powerful one:
"We may be able to raise the Thames barrier in Britain but in Bangladesh, it just means more and more people will be drowned."
We come back to the old maxim: "what happens in the Arctic doesn't stay in the Arctic." More and more people in non-polar regions are coming to recognize that what happens in the icy regions of our world affects the climate of the planet as a whole.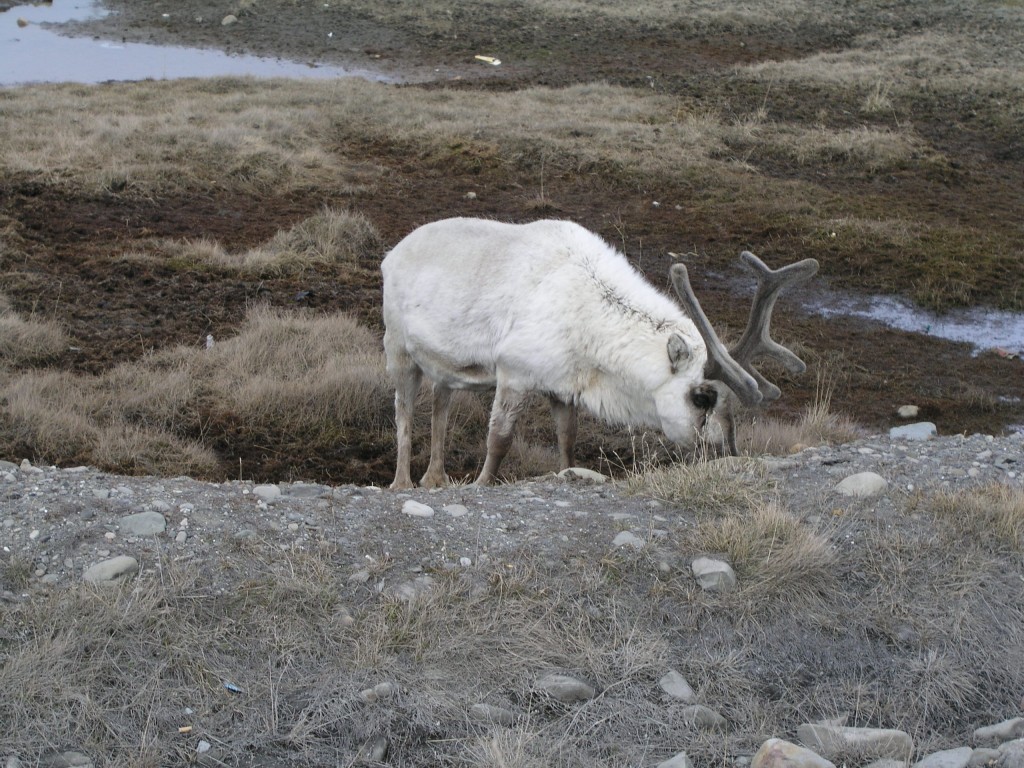 Legacy for generations
Wadhams goes into the problem of methane escaping from melting permafrost, an additional warming factor – but also stresses that it is the CO2 which will have the longer-lasting effect, as it stays in the climate system for 100 years – or even, according to some, for far longer than that.
"There is no such thing as a safe emission rate of carbon dioxide. That is why I am despondent about us ever being able to cut carbon emissions."
That is a very worrying thing to hear. And of course Wadhams is not the only one who thinks so. He says we will have to get into some kind of geo-engineering to extract CO2 from the atmosphere in a big way, but sees no signs of a technology that could really be effective.
"As far as I can see, it will have to take the form of some sort of device into which you pump air at one end and you get air without carbon dioxide coming out the other end. It can be done, I am sure, but at the moment we do not have such a device. However, without something like that I cannot see how we are going to deal with the carbon dioxide that is getting into the atmosphere. We are going to have to rely on a technology that has not yet been developed. That is a measure of the troubles that lie ahead for us. I think humanity can do it, but I would feel much better if I saw governments investing in such technology".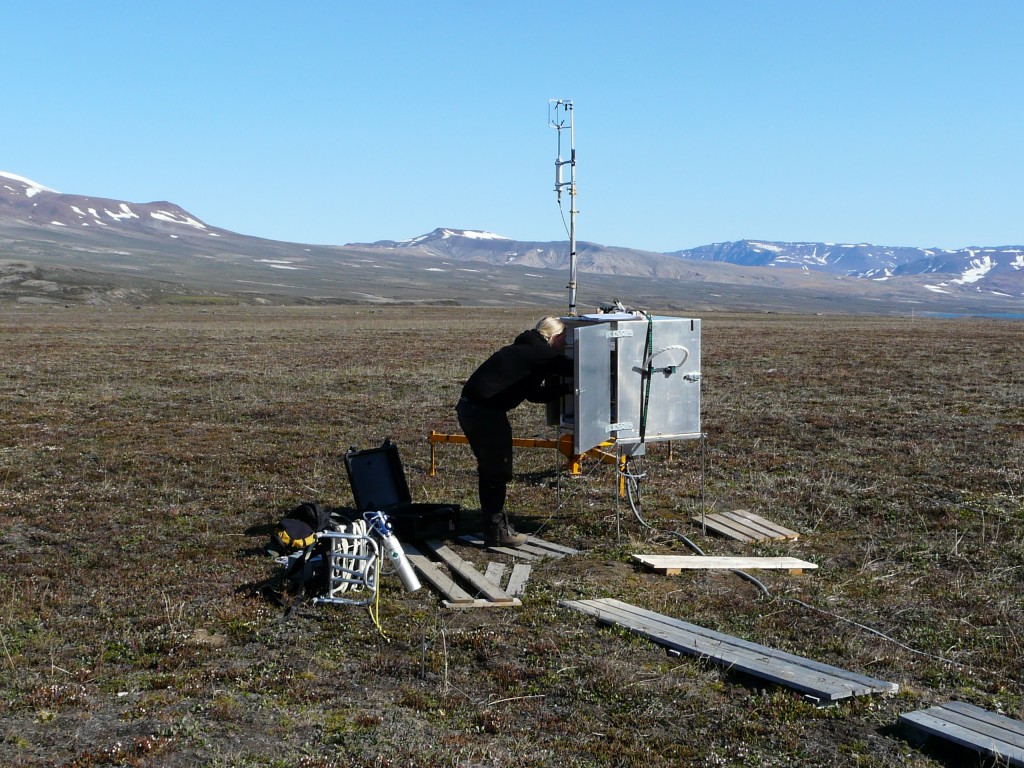 Talk, discuss, consider…
Hm. I fear climate change is progressing far too fast for a magic new technology to be developed in time. The IPCC (Intergovernmental Panel on Climate Change) was meeting in Geneva last week to do the groundwork for a special report on the likely impacts of and pathways towards limiting warming to 1.5 degrees Celsius. As I tried to follow what was happening in the hope of finding something exciting or encouraging, I found myself increasingly disillusioned to read that this was only a "scoping meeting."
At the Paris climate conference last December, the IPCC was asked to prepare this report, after the conference agreed to "limit the increase in global average temperature to well below 2ºC above pre-industrial levels and to pursue efforts to limit the temperature increase to 1.5ºC."
But the report will only be delivered in 2018 and, as the IPCC media briefing puts it, "in time for a 'facilitative dialogue' that will take place that year to take stock of progress under the Paris Agreement."
So what were the international experts in Geneva actually doing? "Discussing the outline and structure of the new report," it seems.
The outline they approved at the meeting can now be submitted to the next main IPCC session in October (17.-20) in Bangkok. Then it will be published and discussed…. And – no, not the report itself. The authors have not even been nominated yet, this is just the structure.
Am I the only one who finds the pace of planetary progress on the climate front – er – "sub-optimal," to use an English translation of a German phrase which started out as a kind of joke, or irony, but has become the kind of understatement which in fact effectively expresses definite disapproval?
Meanwhile, I am getting my raingear out for the kind of tropical downpour expected this afternoon before getting out my sun dress for the 30 something degrees expected tomorrow here at the heart of Europe.
Meanwhile, that Arctic ice keeps melting away at Olympic record-breaking pace – and that giant cruiseship, the Crystal Serenity gets set to take advantage of it and transport more than 1,700 people through the Northwest Passage. But that's a story for another iceblog day.


Related stories from around the North:
Canada: Canadian river carries carbon from thawing permafrost to sea, Alaska Dispatch News
Finland:  Climate change brings new insect arrivals to Finland, Yle News
Greenland: Can we still avert irreversible ice sheet melt?, Deutsche Welle's Ice-Blog
Norway:  UN Secretary-General to visit Norwegian Arctic, Eye on the Arctic
Russia:  Siberian erosion, river runoff speeds up Arctic Ocean acidification, Alaska Dispatch News
Sweden:  How will global warming affect the average Swede?, Radio Sweden
United States:  Record permafrost erosion in Alaska bodes ill for Arctic infrastructure, Deutsche Welle Ice-Blog