Ice-Blog: Can we still avert irreversible ice sheet melt?
After the publication of the study he was involved in on paleoclimatic data linking global temperature with sea level rise, and having heard his views on the science consensus ahead of the December UN summit in Paris, I wanted to know how he views the prospects for the polar ice sheets.
A question I return to often is whether anything we do to reduce emissions from now onwards – given that huge damage has already been done by our fossil fuel emissions and that the CO2 will remain in the atmosphere for a very long time to come –  can prevent the ice sheets in the Antarctic and Greenland from reaching a "tipping point".
Professor Rahmstorf gives this definition of a "tipping point" – which can mean different things to different people in different contexts:
"Climate tipping points are points of no return, where you cannot stop a process that has been set in motion. It's a bit analogous to the situation where you are sitting in a rowing boat and you lean over a bit to one aside and not much happens. Then you lean a bit more and a tipping point comes where the boat simply tips over. One of these points of no return is with our continental ice sheets, where their further melt-down becomes inevitable and unstoppable. And we have to realize that we have enough continental ice on this planet to raise global sea level by more than 60 metres. That means we cannot afford to lose even a very small fraction of that ice without drowning coastal cities and small island nations."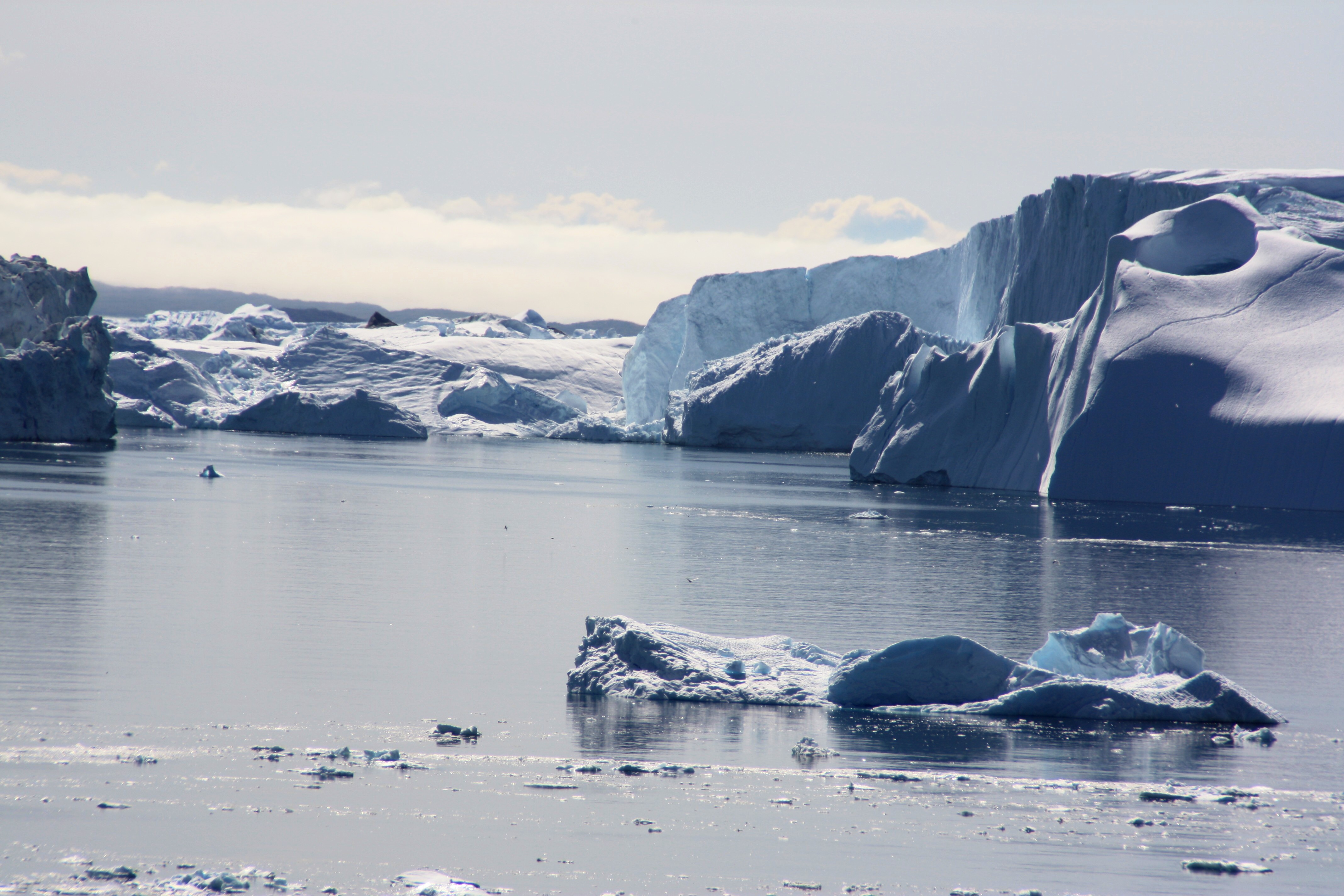 Is the boat still afloat?
But, of course, we are already losing ice at a worrying rate. Rahmstorf cites recent research showing that at least a part of the West Antarctic ice sheet has already been destabilized.
"We probably have already crossed the tipping point for a part of West Antarctica. That is probably going to already commit us to about three metres of sea level rise."
Of course this is not likely to happen in the very near future. But the problem with the tipping points is, of course, that there is no going back, as Rahmstorf explains:
"Sea level has already risen 20 centimetres globally since the late 19th century, due to modern global warming, which is very basic physics. It's melting continental ice sheets. And also the oceans are being heated up, which expands the ocean water, because warm water takes up more space. And by the year 2100, with unmitigated emissions, we are looking at one meter of sea level rise, which already, for vulnerable coastal areas like delta regions, like Bangladesh for example, will dramatically increase the storm surge risk. But sea level rise will not stop in the year 2100, because the ice sheets are actually quite slow to melt, and within the next decades, we will be causing a long-term sea level rise commitment by several metres for every degree of global warming that we cause."
Greenland – and Miami, St. Petersburg, Bangladesh…
Record melting appears to be happening on Greenland at the moment. I asked Rahmstorf how safe the world's biggest island and the largest area of freshwater ice in the northern hemisphere (See also the Ice Island in Pictures) is from reaching a point of no return. He wasn't able to give a reassuring answer:
"We don't know exactly where the tipping point is for the Greenland ice shield is. The IPPC estimates anywhere between one and four degrees of global warming. We are already at one degree warming, so we may well cross that tipping point in the next decades.
In the review of the relation between global temperature and sea level rise from polar ice disintegration I discussed in the last blog post, Rahmstorf and his colleagues found that just a slight further rise in temperature might equate to a rise in global sea level of up to six metres. I asked him what that would mean for the world right now:
"There would be quite a number of large coastal cities I cannot imagine could still be defended.  Think of New York city for example. Or Miami would be one of the first cities to go. St. Petersburg, Alexandria, Manila – you name them. Once you are talking about metres of sea-level rise, the consequences would be quite catastrophic. Especially as it is to be feared that people will not react proactively by move away from the danger zone, but will probably stay in their cities until a major storm surge hits. Like Hurricane Katrina hitting New Orleans, which also was a case where experts had warned for a long time that the city was in danger, once the next hurricane strikes, but people still didn't act according to the precautionary principle. As they should have, and as we must do to prevent a climatic disaster in future."
Can we keep the ice chilled?
So what would we have to do to keep sea level in check?
"Emissions would have to be close to zero by mid-century, so we are not talking about small cosmetic adjustments, but a transformation of our energy system, decarbonization, that is getting out of the carbon-based energy system. The good news is that the technologies to do that are available. It's all about mustering the political will. And, of course, fighting the particular interests which are opposing this transformation."
Stefen Rahmstorf is not one of those scientists who prefer to sit on the fence and leave the interpretation of his research and their implications up to the politicians. He is convinced only rapid action to stop emissions can prevent catastrophic climate change – including the melt of the polar ice.
I have interviewed him on previous occasions in the last few years. This time, I was surprised by his optimistic stance on whether the international community can still do anything in time to stop global warming from reaching the dangerous level of two degrees (or even one point five, as Rahmstorf and others say would be far preferable):
"There's still a good chance that a strong agreement coming out of the Paris summit in December could mean we could avoid the Greenland tipping point.  I am cautiously optimistic that Paris will reach a meaningful agreement, not necessarily one that guarantees that we will stay below two degrees global warming, but one that will be seen in hindsight as a real turning point, from where emissions started to fall soon after. The key point is – the sooner we stop global warming, the better the chances are that we avoid future critical tipping points."
All we need, says Rahmstorf, is the political will to make use of the technologies available, take on the fossil fuels lobby, and clean up our energy system.
Listen to my interview with Stefan Rahmstorf on DW's Living Planet this week.

Related stories from around the North:
Canada:  Report spotlights rapid glacier melt in Canada and Alaska, Radio Canada International
Europe:  Polar ice set for six-metre sea level rise?, Deutsche Welle's Ice-Blog
Finland:  Climate change brings new insect arrivals to Finland, Yle News
Greenland: Field notes from Greenland – From the glacier to the sea, Blog by Mia Bennett
Norway:  UN Secretary-General to visit Norwegian Arctic, Eye on the Arctic
Russia:  Arctic methane: time bomb or "boogeyman"?, Analysis from Deutsche Welle's Iceblogger
Sweden: Swedish waters rising faster than global average, Radio Sweden
United States:  Snow cover nears record low across North, Deutsche Welle's Ice-Blog