Papp hopes next president will carry on U.S. Arctic policies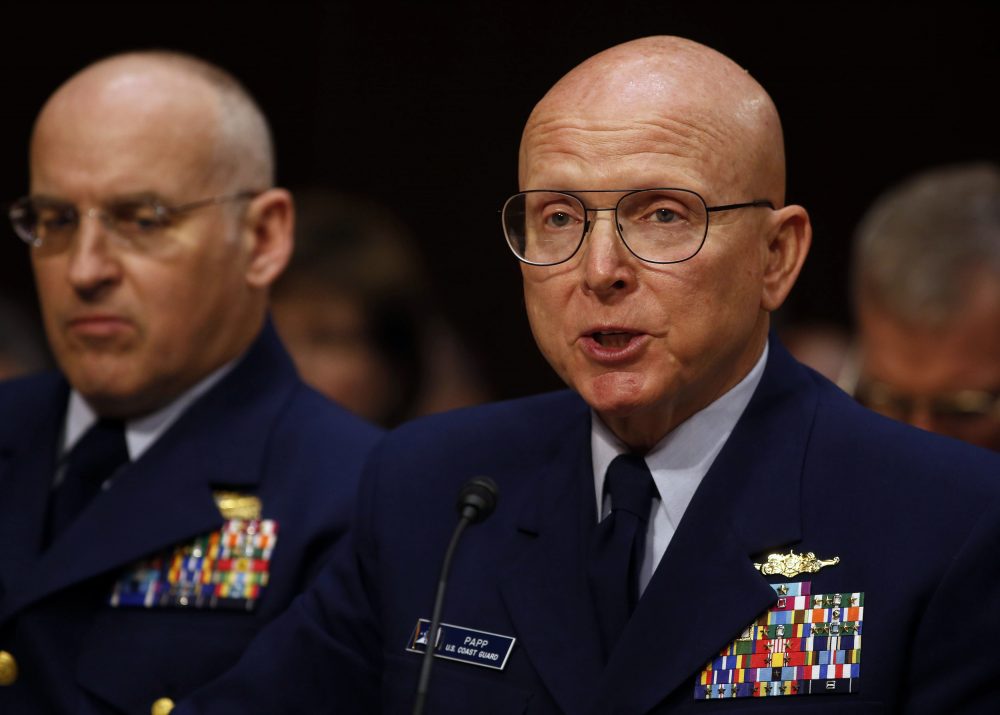 A year ago, President Barack Obama became the first sitting U.S. president to travel above the Arctic Circle. The president's historic three-day visit to Alaska, where he met with Native villagers and saw effects of climate warming first-hand, was a milestone that cemented his deep commitment to the Arctic and the circumpolar north, the State Department's top Arctic official said Thursday.
"When he came back after three days up here, he felt it personally because he had a chance to talk to people," Adm. Robert Papp, the State Department's U.S. Arctic representative, said in a speech to the World Affairs Council of Alaska. "It may not be the No. 1 priority right now, but it's up in the top 10, I assure you. It's going to be a legacy issue for him, as well, as he goes forward."
But will the next president be as interested in the Arctic as Obama is?
Papp said he gets that question a lot – mostly from worried non-Americans.
'Focused inward?'
"People look to the United States for leadership. Most countries have this expectation of United States leadership. So anytime they hear any rhetoric about less commitment or less leadership from the United States, they get concerned," he said in an interview after the speech.
Papp said he has not heard anything about the Arctic from Republican nominee Donald Trump, who has largely "focused inward" and spoken about reducing U.S. international commitments.
Papp said he hopes the Obama emphasis on Arctic and Alaska issues – like the push for more Arctic science and faster construction of icebreakers that the president announced after his Alaska visit — will continue into the next administration. He said he hopes to continue in his State Department role at least through the end of the ongoing two-year U.S. chairmanship of the Arctic Council. And he said he is deeply concerned about climate change in the Arctic, an issue where Clinton and Trump have sharp differences.
But Papp refrained from endorsing a presidential candidate. As a former commandant of the U.S. Coast Guard, he is obligated to be apolitical, he said in the interview.
He criticized retired military leaders who have lined up behind one candidate or another.
"I am disappointed with the general and admirals who have come out and make political statements because they use the uniform," he said in the interview. "I work for the president, whoever that is."
Training for Arctic disasters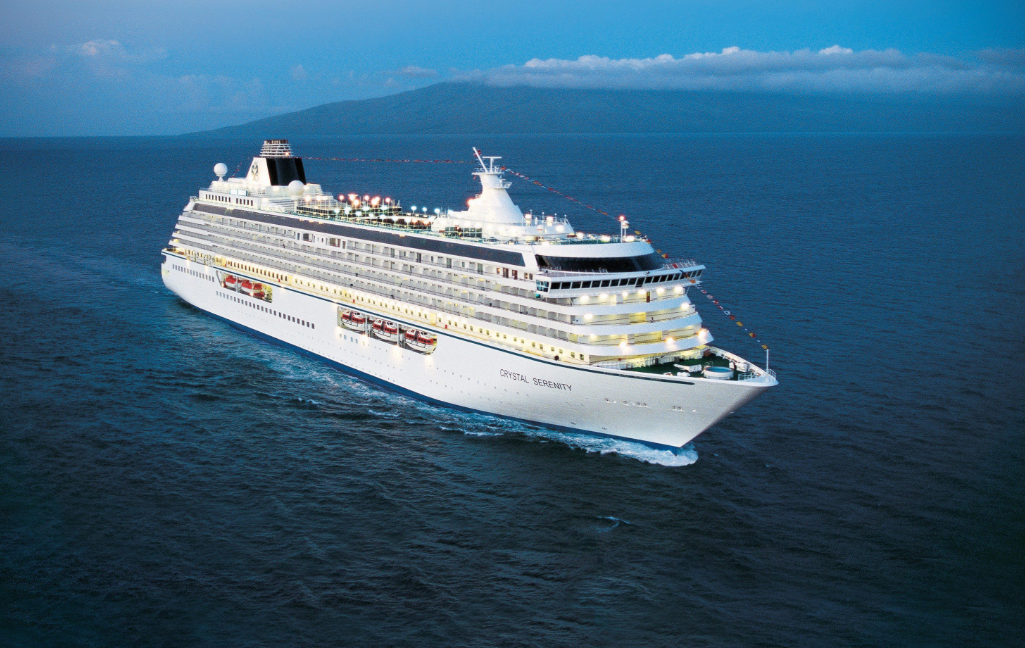 Papp was in Alaska this week to observe an emergency-response drill in northwest Alaska and to meet with local groups there and in Anchorage, including the World Affairs Council.
The emergency drill, called "Arctic Chinook," mobilized ships, aircraft and other resources around the Kotzebue region. The Arctic Council-endorsed exercise, which drew participants ranging from the international level to local tribal governments, was a rehearsal for what would be a response to a distressed cruise ship sailing in those Arctic waters.
In some ways, the mock scenario paralleled real life: A luxury cruise ship carrying about 1,000 passengers and 700 crew members is currently plying Alaska waters on the way to the legendary, now ice-sparse Northwest Passage.
The simultaneous timing of Arctic Chinook and the monthlong Crystal Serenity cruise was "just a fortunate coincidence," Papp said in his council speech. But the choice of a cruise ship disaster was as an exercise scenario made sense, he said.
Even though Royal Dutch Shell and other oil companies have dropped most of their offshore Arctic leases and pulled out of the territory, Arctic and Bering Strait traffic by cruise ships and other vessels unrelated to the oil industry is likely to grow, he said.
"These cruise ships, this is not going to be a one-time event," he said in his speech.
Within the U.S. government and internationally, in the Arctic Council and other bodies, Arctic shipping safety is a big concern and cause for action, Papp said. He cited the ongoing Coast Guard project to designate shipping lanes in the narrow Bering Strait as one example of such action.
Focus on climate change
The Obama administration and Arctic Council are continuing their focus on climate change and science, Papp said.
The Arctic Council, which is working on a binding agreement to promote international science cooperation and several other projects, has a series of upcoming events, including two in Alaska. The council's senior Arctic officials will meet in October in Portland, Maine and in March in Juneau, and the full Arctic Council will meet in a ministerial session in Fairbanks in May.
Related stories from around the North:
Canada: The Arctic Council's capacity challenge, Blog by Heather Exner-Pirot
Iceland:  Iceland blasts Arctic Five for exclusion from fishing agreement, Eye on the Arctic
Norway: Arctic Council aims to boost business, Barents Observer
Sweden:   Arctic Council – From looking out to looking in, Blog by Mia Bennett, Cryopolitics
United States:  The US-led Arctic Council: Still trying to get Americans to care about Arctic, Alaska Dispatch News