Greenpeace report calls on Nunavut to shun resource development in favour of sustainable projects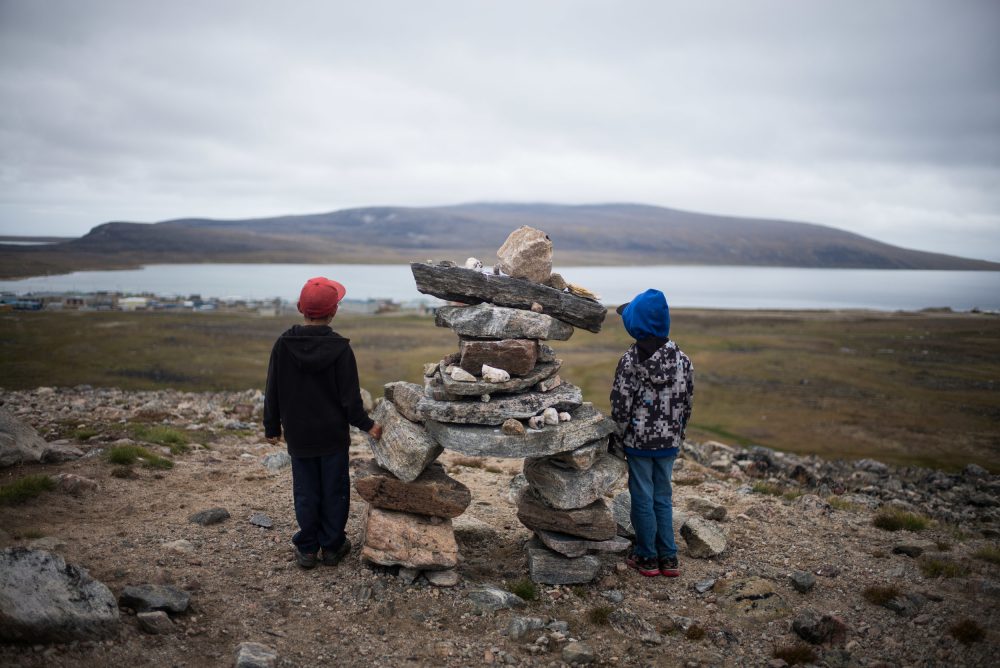 Canada's Arctic territory of Nunavut has an unprecedented opportunity for demonstrating to the world what sustainable development looks like in the post-fossil fuel era, says a new report commissioned by Greenpeace.
The report, entitled Beyond Fossil Fuels – Sustainable Economic Development Opportunities in Eastern Nunavut, was developed by the Centre for Sustainable Economy, said John Talberth, the centre's president and chief economist.
"Governments tend to fall for false promises of big corporate-led economic development solutions such as mines, and oil and gas," Talberth, the lead author of the report, told Radio Canada International in a phone interview from Oregon, U.S. "And they tend to overlook developing smaller portfolios of sustainable projects that are targeted directly at improving livelihoods for those the least well off."
Listen to the full interview with John Talberth:
Sustainable development goals
The report makes the case that these smaller scale sustainable development solutions hold great promise, while building the economy in Nunavut based on resource extraction "is more of a curse than a blessing," Talberth said.
Some of these key sustainable development sectors include human capital, renewable energy, culturally sensitive Indigenous tourism, and global leadership in sustainable fisheries management, Talberth said.
"Human capital is basically about skills and knowledge, it's making sure that those in Nunavut have access to all the knowledge and skills available to anyone else in the world to help them thrive in the modern economy," Talberth said.
The federal and territorial governments also have to call international attention to the "incredible value" of traditional ecological knowledge and the role of this traditional knowledge in sustaining livelihoods, and to make sure that this knowledge is passed on to coming generations, he said.
'A great promise of wealth'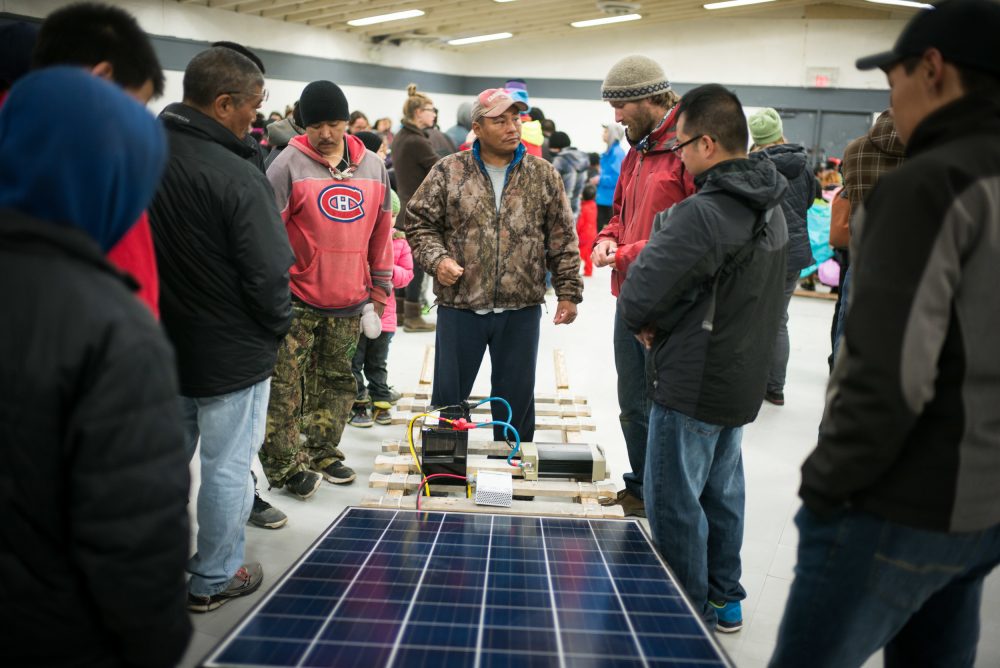 Getting off the dependency on fossil fuels such as diesel for generating electricity in Nunavut should be another priority for the government, he said.
"There is great potential, especially for wind and solar in that region to help reduce the consumption of fossil fuels," Talberth said.
Developing Indigenous tourism can also make a great contribution, especially if that tourism is developed around creating ownership in the local communities rather than having cruise ships come in from afar or big centralized tourism companies operating lodges and facilities, he said.
"We think ownership of tourist resources in Indigenous communities offers a great promise of wealth," Talberth said.
Finally, as climate changes, Arctic fisheries are likely to become more productive, he said.
"Strategic investment in helping local communities benefit from their fisheries should pay off well," Talberth said.
Example for other Arctic jurisdictions
No one in the Nunavut premier's office was available for an interview on this subject. In a brief statement released to RCI, officials said the Government of Nunavut (GN) hasn't had an opportunity to review the Greenpeace-commissioned study.
"The GN continues to work with the federal government to advocate our unique circumstances in access to energy," officials said in an email. "The development of energy resources and related infrastructure for Nunavut must balance environmental protection and responsible development to benefit our residents. Any independent report that contains sound and concrete ideas that would lessen our dependence on fossil fuels is welcomed."
The authors of the study reviewed all the existing literature on this subject and conducted consultations and interviews with a number of scientists, government sources and individuals in Nunavut, Talberth said.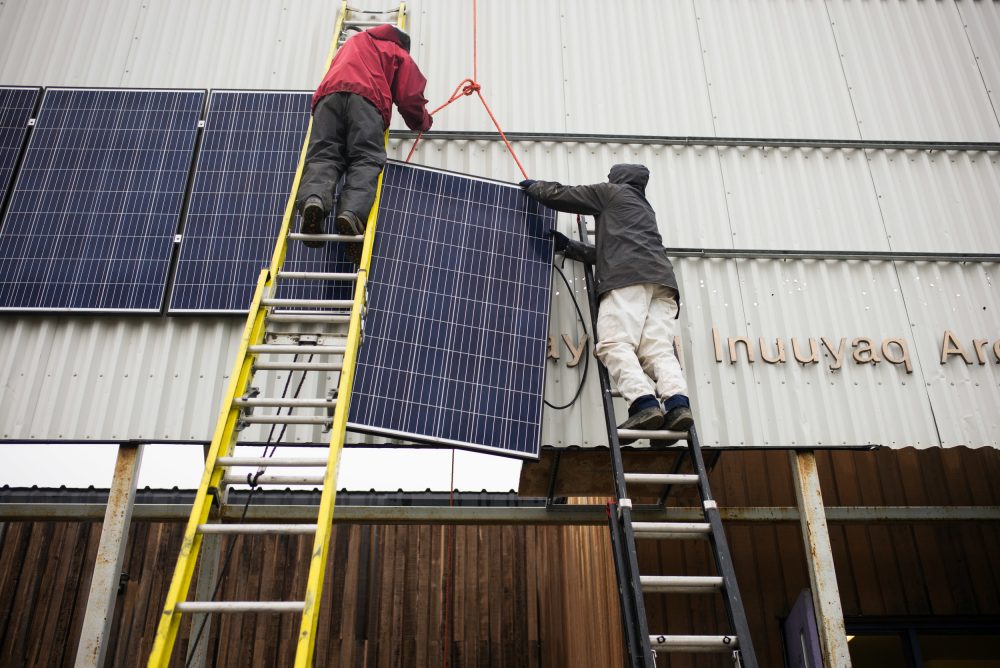 The recommendations in the study, which was paid for by Greenpeace, are applicable to other northern jurisdictions that face similar development challenges, Talberth said.
"We think that the solutions we are advocating for in Nunavut are identical to the solutions that will work in these other areas," Talberth said. "In fact, we're just finishing our report now, looking at options for sustainable development in Alaska."
The same kind of solutions that would benefit people in Nunavut would also benefit Arctic and rural areas in Alaska, he said.
"Future generations will judge us by how well we treat those least responsible for the climate crisis but suffering the worst of its effects — including the Inuit of Nunavut," said Daphne Wysham, Climate Justice Campaign Director at the Center for Sustainable Economy and co-author of the report. "We must ensure that the Nunavummiut don't just survive, with their basic needs protected and assured – we must ensure that they thrive with their culture intact."
Related stories from around the North:
Canada: Stop romanticizing Arctic development say indigenous leaders, Eye on the Arctic
Russia: NSR – Twinned development of shipping, oil, Cryopolitics Blog
Sweden: Government to form council of researchers for sustainable development, Radio Sweden
Finland:  Does Nordea's divesting of coal shares signal shift in Nordic market?, Yle News
Norway: Production uncertain beyond Q2 at iron-ore mine in Arctic Norway, Barents Observer
Russia: No alternative to Arctic oil says Russia environment minister, Barents Observer
United States: Native corporations Alaska's new wildcatters, Alaska Dispatch News