Alaska: Barrow's record-warm October continues pattern associated with low sea ice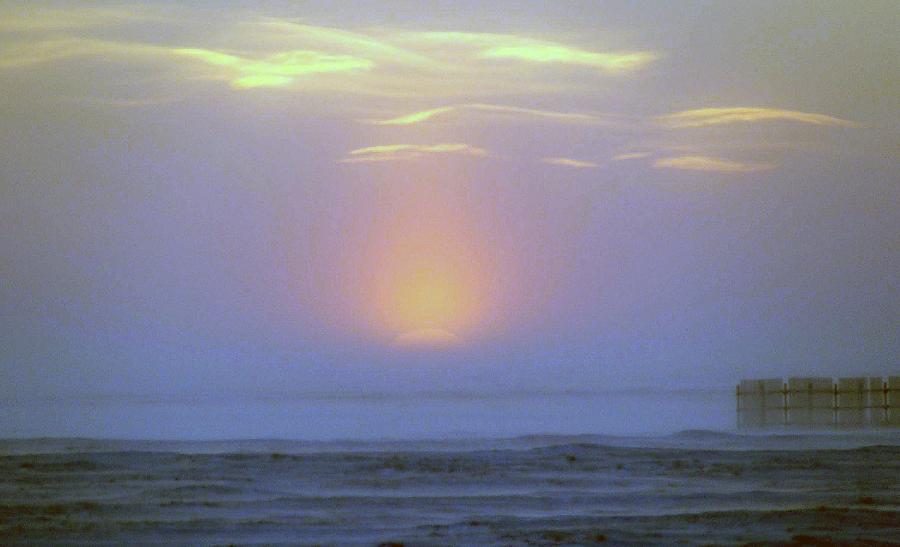 The nation's northernmost community just closed out its warmest October on record, and other far-north parts of Alaska also posted records for autumn warmth, the National Weather Service said.
The monthly average temperature in Barrow, set for a name change to Utqiagvik on Dec. 1, was 30.1 degrees Fahrenheit, the weather service said. That was 12.9 degrees warmer than the 1981-2010 average and 2.6 degrees higher than the previous record-warm October, which occurred in 2012, according to National Weather Service data. There were several new daily records set over the month, including the warmest October day ever in Barrow, Oct. 10, when the temperature hit 44 degrees.
Weather records in Barrow go back to 1920. It was once the site of a Navy research lab.
Three other coastal communities — Kotzebue, Nome and St. Paul – also posted record-warm October averages, the National Weather Service said.
Emerging pattern
For Barrow, this October's weather is part of a strong pattern over the last decade and a half. Every October after 2001 has been significantly warmer than average there. That is a departure from decades of up-and-down monthly temperatures for Barrow, which had its second-coldest October on record in 1988, the year that three whales got trapped in rapidly forming ice, triggering a rescue that attracted global attention.
But this fall, lack of ice has not been the only factor heating up Barrow, said Rick Thoman, climate science and services manager for the National Weather Service in Alaska.
"Of course, no ice in Barrow in October means it has to be warm," Thoman said. Added to that, he said, is a very persistent weather pattern blowing in from the south. For keeping sea ice low and air temperatures high, "This is like the perfect storm."
The weather pattern has helped slow ice formation, affecting Barrow and, to a lesser degree, Kotzebue, Thoman said.
Farther south, the persistent and stable weather system has warmed places like Nome and St. Paul, he said. It also brought dry weather to much of the state, including Southeast Alaska, where communities posted driest or second-driest months on record, he said.
It also accounts for a dry month in Fairbanks, which had the first Halloween since 1940 without an inch of snow on the ground or snow falling that day, he said.
As for autumn warmth, Barrow is not alone in the far north.
Record low
For this time of the year, temperatures are high and sea ice is relatively sparse across the Arctic, said Mark Serreze, director of the National Snow and Ice Data Center in Boulder, Colorado.
Sea ice has been growing much more slowly than usual for late fall, causing the buildup of the ice pack to lag.
"We're at a record low for this time of the year," Serreze said. Ice extent — the area where ice covers at least 15 percent of the water's surface — was about one-quarter lower on Monday than the 1981-2010 average for Oct. 31, according to NSIDC records.
That is the result of relatively warm temperatures in the air above the fringes of the ice pack and warmth held in the water below, Serreze said.