Russia wants Arctic delimitation deal with Denmark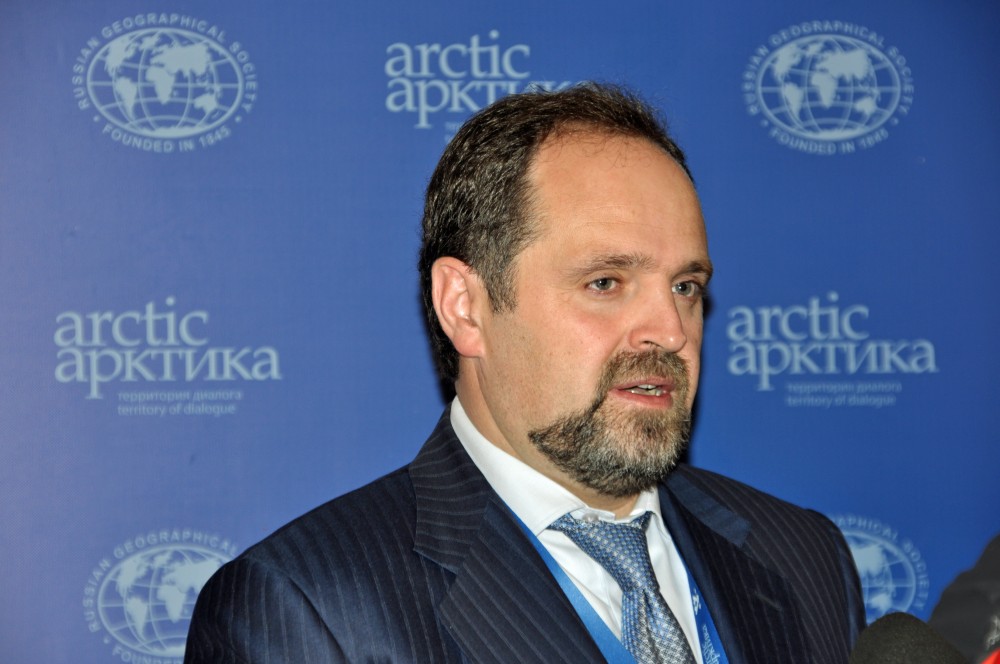 Negotiations must start immediately, Minister Sergey Donskoy tells President Putin.
In a meeting devoted to Arctic developments yesterday, Minister of Natural Resources Sergey Donskoy informed President Vladimir Putin about the country's UN bid for an extension of its Arctic continental shelf.
According to the minister, there is a 550,000-square-km overlapping area in the Russian and Danish claims. That area includes the North Pole.
"In order to speed up the handling of the Russian bid, it will be helpful to hold bilateral consultations with the Danish side on the issue of signing a deal on a preliminary delimitation of the adjacent parts of the continental shelf in the Arctic Ocean," Donskoy underlined.
"It is desirable to do that this fall," Donskoy told the Russian president.
According to the minister, Russia hopes to get its bid fully assessed already by the middle 2017, a transcript from the meeting reveals. The country officially submitted its bid to the Commission on the Limits of the Continental Shelf (CLCS) in August 2015. Normal processing time in the UN body is 3-5 years.
The Russian bid includes a 1.3-million-square-km area located beyond the country's 200-mile economic zone.
Over a three day session in August this year, the Russian delegation presented UN representatives with substantiated evidence of shelf claims in the Arctic. The presentation was made in New York as part of the 41st Session of the Commission on the Limits of the Continental Shelf (CLCS).
Russia in August 2015 officially handed in its new claims to the commission. The bid comes after the country's unsuccessful 2001 application at the CLCS. Then, the UN body deemed the submitted materials insufficient.
Related stories from the North:
Canada: Why Canada can't have the North Pole, Radio Canada International
Denmark: Denmark claims North Pole, Barents Observer
Iceland:  Revisualizing the Cryosphere, Blog by Mia Bennett
Russia: UN to consider Russia's Arctic continental shelf claim this summer, The Independent Barents Observer
Sweden:  Swedish ships mapped at bottom of sea, Radio Sweden
United States:  U.S. to collect Arctic data for modern navigational charts, Alaska Dispatch News