Canada stresses diplomacy and cooperation at Ottawa Arctic conference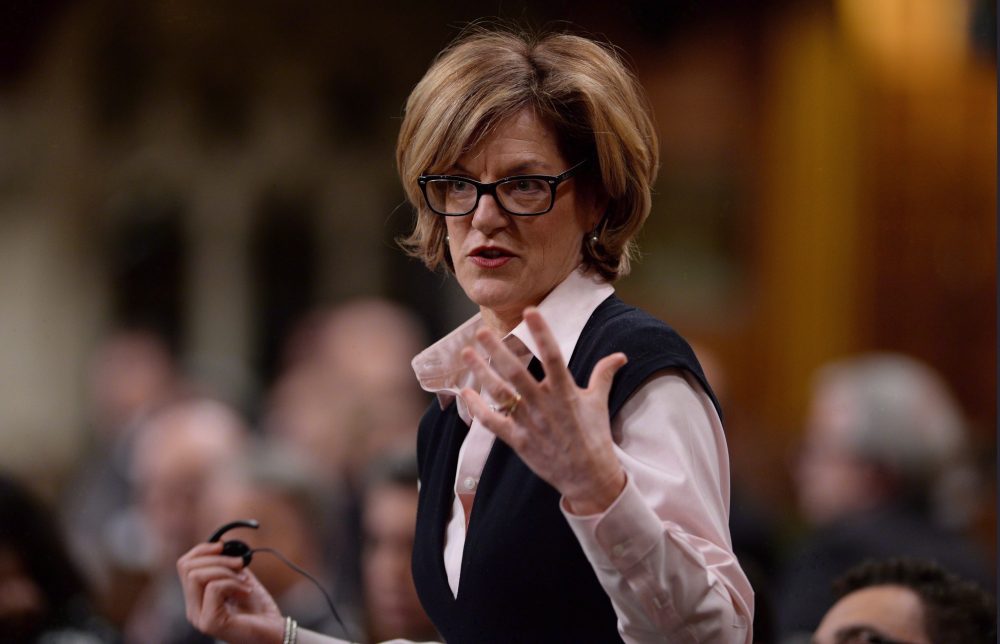 The Arctic is not a place for military confrontation or buildup, a senior Liberal MP told dozens of ambassadors, representatives from Canadian and European Indigenous organizations, researchers and activists who had gathered in Ottawa Wednesday for a one-day Arctic conference.
"Canada needs to work with all of our partners, even those we fundamentally disagree with," Parliamentary Secretary to the Minister of Foreign Affairs Pamela Goldsmith-Jones told the participants of 2016 European Union – Canada Arctic Conference. "It makes no sense, for example, for Canadian and Russian scientists not to be working together."
Although Ottawa and Moscow can collaborate in the Arctic, Canada has a profound disagreement with Russia's "unacceptable actions in Ukraine and Syria," she said.
"Canada's policy of renewed engagement is designed precisely so that we can face the world's difficult challenges," said Goldsmith-Jones in her closing remarks at the conference. "This is not an easy path."
To further this goal of "renewed engagement" Canada and Russia will hold a joint conference on Arctic co-operation next month in Ottawa, despite differences over Syria and Ukraine, the Liberals announced in September signalling a change in their approach to the Kremlin.
Talking to the bear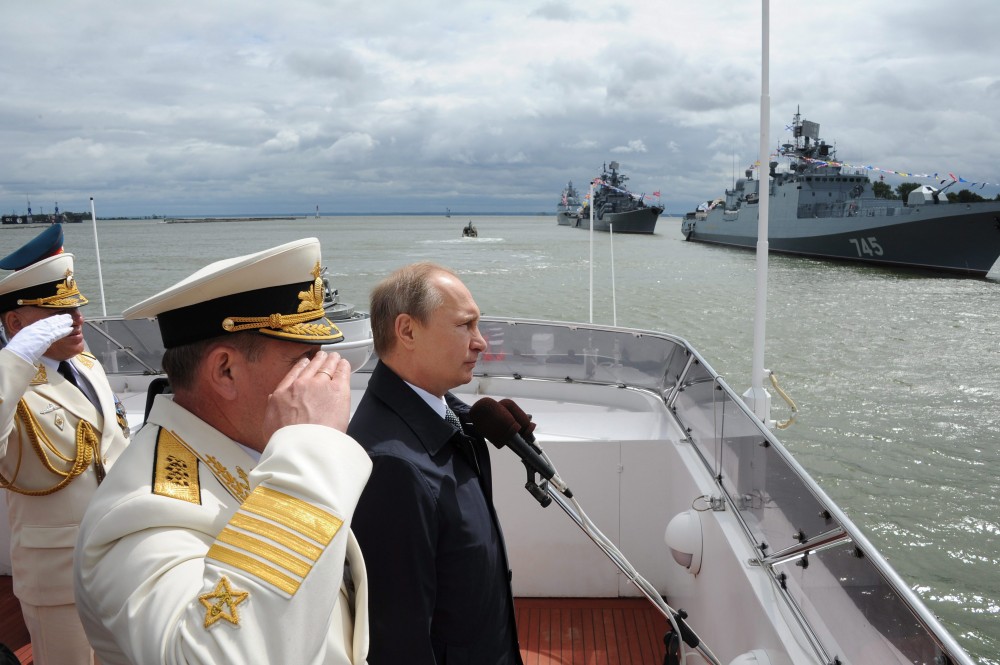 Michael Byers, Canada Research Chair in Global Politics and International Law at the University of British Columbia, said this policy of talking to Russia makes a lot of sense.
"The new policy will likely achieve its stated goal, because the Arctic is a remote, difficult, dangerous and expensive place in which to operate," Byers wrote in an op-ed piece in the Globe and Mail daily today.
Battered by low oil prices and Western sanctions over its actions in Ukraine, the Kremlin knows that it cannot afford to militarize the region, he said.
"Nor does Russia have any incentive to seek a northern conflict," Byers wrote. "It already has enough territory in the Arctic, and vast oil reserves located in uncontested coastal waters. Its military, moreover, is fully occupied elsewhere."
The same reasoning applies to Canada, Byers said. Ottawa would have to spend many billions of dollars to equip the Canadian Forces with state-to-state war fighting capabilities in the Arctic.
Celebrating EU-Canada Arctic ties
The 2016 European Union – Canada Arctic Conference brought together Northerners and policy-makers from both sides of the Atlantic to highlight and feature possibilities for further cooperation between Canada and the EU on Arctic matters.
This year's conference, which was part of the 40th anniversary celebrations of the EU in Canada, focused on modernisation and tradition, economic development and protection of the environment, officials said in a statement.
Trudeau's Arctic priorities
The conference came as the Liberal government of Prime Minister Justin Trudeau is facing increasing criticism that despite being in power for almost a year, it has yet to articulate a coherent northern and Arctic strategy.
"Canada's North covers 40 percent of our territory and is home to more than 100,000 people, more than half of whom are Indigenous," said Parliamentary Secretary to the Minister of Foreign Affairs Pamela Goldsmith-Jones in her closing remarks. "For Canadians, the North captures our imagination like no other part of our country."
Canada's Minister of Indigenous and Northern Affairs Carolyn Bennett has launched consultations across Canada about the best approach for the North, she said.
Protecting environment and the socio-economic development of the North are the main priorities of the Trudeau government, Goldsmith-Jones said.
"We see the North as an essential part of our future and a place of extraordinary potential," Goldsmith-Jones said.
Related stories from around the North:
Canada: Canada's defence review and the Arctic, Eye on the Arctic
Denmark:  Nordics to step up security cooperation on perceived Russian threat, Yle News
Norway:  Arctic Council aims to boost business, The Independent Barents Observer
Russia:  Russia invites Arctic Council on icebreaker tour, The Independent Barents Observer
Sweden:   Arctic Council – From looking out to looking in, Blog by Mia Bennett, Cryopolitics
United States: Arctic Council – 20 years in a warming world, Deutsche Welle's Iceblogger