Norway's foreign minister Børge Brende resigns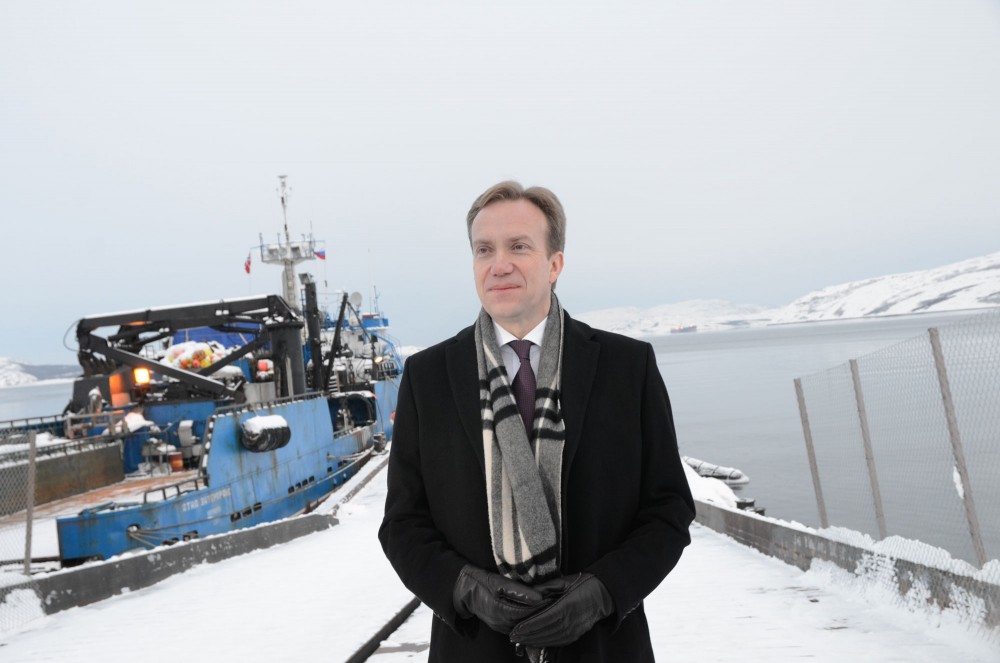 Leader of Norway's Foreign Ministry announces that he leaves office less than a week after his Conservative Party won re-election, and heads for the top post in the World Economic Forum.
Prime Minister Erna Solberg in a press conference today announced that Brende will leave his post in the course of the next month.
In mid-October, Brende will head to Geneva where he gets the job as President of the World Economic Forum.
The out-going minister has long experience from the Swiss non-profit organization. In the period 2008-2009 and 2011-2013, he worked as the organization's managing director.
Successor unknown
Prime Minister Solberg, who secured re-election in this week's parliament elections, does not want to reveal who will be Brende's successor.
«You now have four weeks to speculate», she said in today's press conference.
«But you must know that there is one person who decides and only person who knows. And she will not say anything», she told NRK.
Tensions with Russia
Børge Brende has been foreign minister in a period of growing divides between east and west. During his time in office, relations with neighboring Russia has soured and dropped to a historical low.
Despite the aggravating relationship, Brende has sought to find a way for continued cooperation with Russia in the countries' north.
«High north – Low tension» has been the slogan and efforts have been to uphold a good working relationship in international fora like the Arctic Council and the Barents Cooperation, as well as in key bilateral affairs such as in fisheries, nuclear safety, search- and rescue, environmental cooperation and local cross-border cooperation.
October summit
In April, Brende made his first visit to Russia in three years. He attended the conference Arctic Forum in Arkhangelsk and held bilateral talks with Russia's Sergey Lavrov.
«You are well aware of the fact that our relationship is not experiencing the best of times», Russian Minister of Foreign Affairs Sergey Lavrov told Brende as the two men sat down for talks in in Arkhangelsk
It is now not clear who will represent Norway when another top meeting comes up in Arkhangelsk in connection with the Barents Council summit in October. In that meeting the chair of the Barents Euro-Arctic Council will pass on from Russia to Sweden.
Related stories around the North: