Indigenous Peoples activist detained in Moscow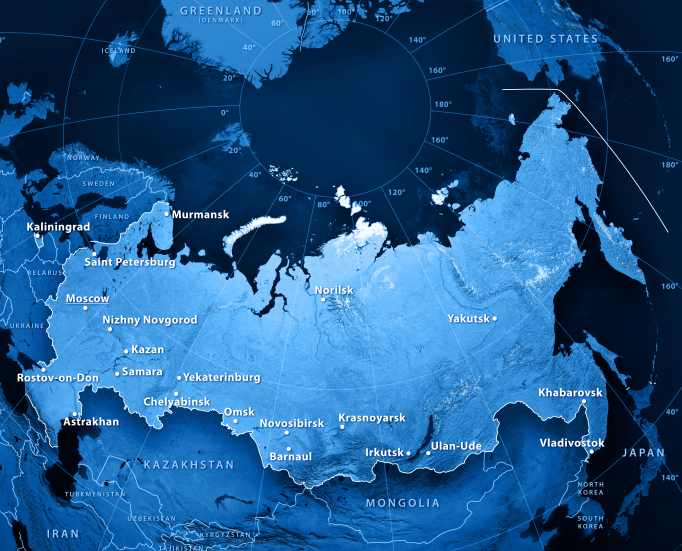 Police searched Rodion Sulyandziga's apartment Sunday morning and prevented him from leading a seminar.
Well-known Rodion Sulyandziga runs the Moscow-based Center for Support of Indigenous Peoples of the North, an NGO known for providing training and development in capacity building and institution strengthening.
This weekend, the Centre was scheduled for the seminar Aborigen Forum in Moscow. In the early hours on Sunday, police conducted a search in the apartment and Sulyandziga was brought in for questioning at the Konkovo district police department.
He was released later on Sunday, but his computer has been seized by the police.
Deeply troubled
It was the other participants at the forum who triggered the alarm bell. A statement posted on Facebook by the International Work Group for Indigenous Affairs calls for the public to intervene:
"We are deeply troubled by the actions of the law enforcement organs against an indigenous activist, who is conducting substantial educational work for the protection of the rights of indigenous peoples. The forum participants further urge authorities and law enforcement organs to clarify this fact and to stop the pressure on the leaders of the indigenous peoples of the North, Siberia and the Far East of the Russian Federation."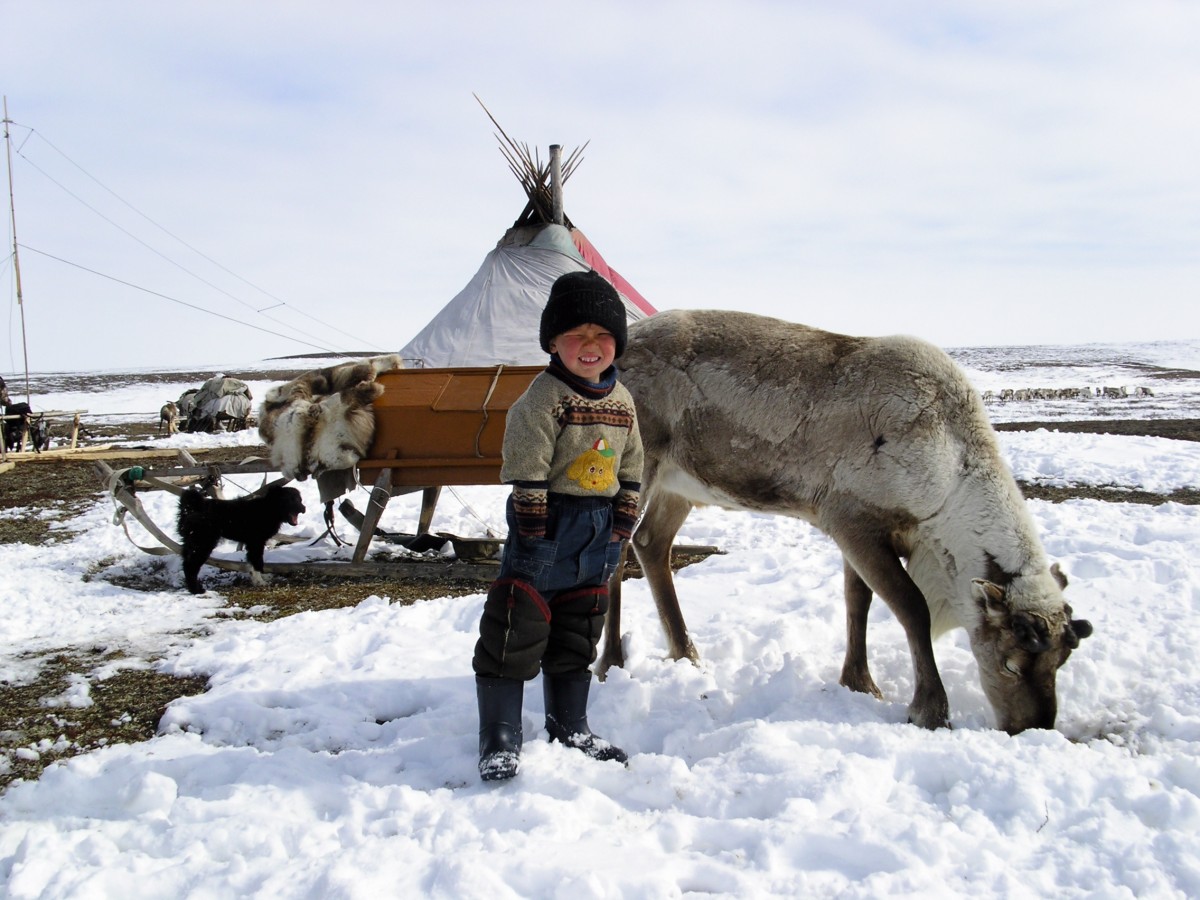 Keskitalo says the grip tightens
Former President of the Sami Parliament in Norway, Aili Keskitalo, says to the Barents Observer what now happens to indigenous peoples leaders is terrible.
"I think this is absolutely terrible. These are people I know personally and have worked with for many years. Rodion has been an important resource for the international indigenous peoples cooperation for many years. I am worried on behalf of him and his family," Keskitalo says.
She tells that many warnings have been issued lately about possible criminal cases against indigenous leaders. "The grip tightens and everyone are supposed to be scared from being involved in indigenous peoples issues," Aili Keskitalo says.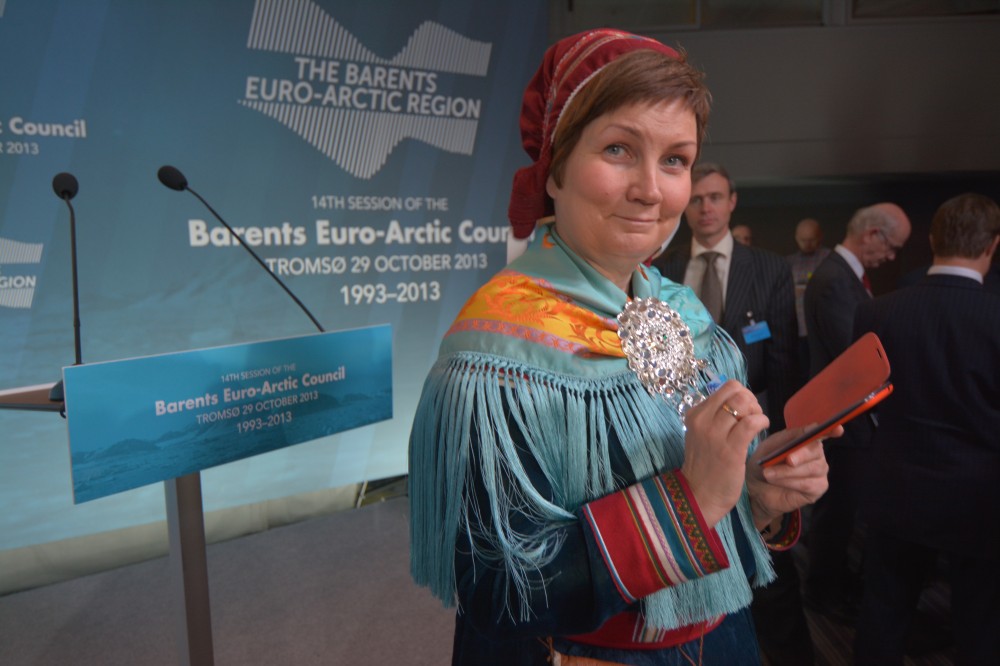 Sustainable development for indigenous peoples 
The Centre headed by Rodion Sulyandziga works on many different issues of importance to indigenous peoples in the Russian Arctic. The Centre provides for intense communication between indigenous people communities, potential donors, big private companies, governmental agencies, NGOs, and all wider public willing to support sustainable development of indigenous peoples in Russia.
Last month, the Center arranged an educational workshop on environmental journalism for indigenous minorities in the north, according the Center's portal.
Considers personal safety
For Sulyandziga, harassment by Russian authorities is nothing new. In 2014, he got his passport sized by FSB at the Sheremetevo airport when on his way to a UN conference for indigenous peoples in New York. After the incident; Rodion Sulyandziga wrote on his Facebook profile:
" After this incident, I chose to take a break and to keep silent for considerations of personal safety, despite the fact that I have been actively involved in the preparation of this important meeting over the last two years in my capacity as a member of the Global Coordinating Group and lobby team of the indigenous peoples."
He continued: " "What is this? What are the authorities afraid of? This is a policy of intimidation and repression carried out against a backdrop of mass psychosis… We must not remain sitting in the foxhole, and it would make no sense to do so… Anna and me will defend our constitutional rights by all available legal and informational means."
Related stories from around the North:
Canada: Arctic missing from Paris climate agreement, Eye on the Arctic
Finland: Sámi politician calls Finland "racist country", Yle News
Greenland: What the EU seal ban has meant for Inuit communities in the Arctic, Eye on the Arctic
Sweden: Sami win case for rights to hunt, fish in Sweden, Radio Sweden
Russia:  Russia brands Arctic indigenous organization as "foreign agent," Barents Observer
United States:  Arctic conference spotlights indigenous issues, Alaska Dispatch News