International Arctic Forum kicks off in Arkhangelsk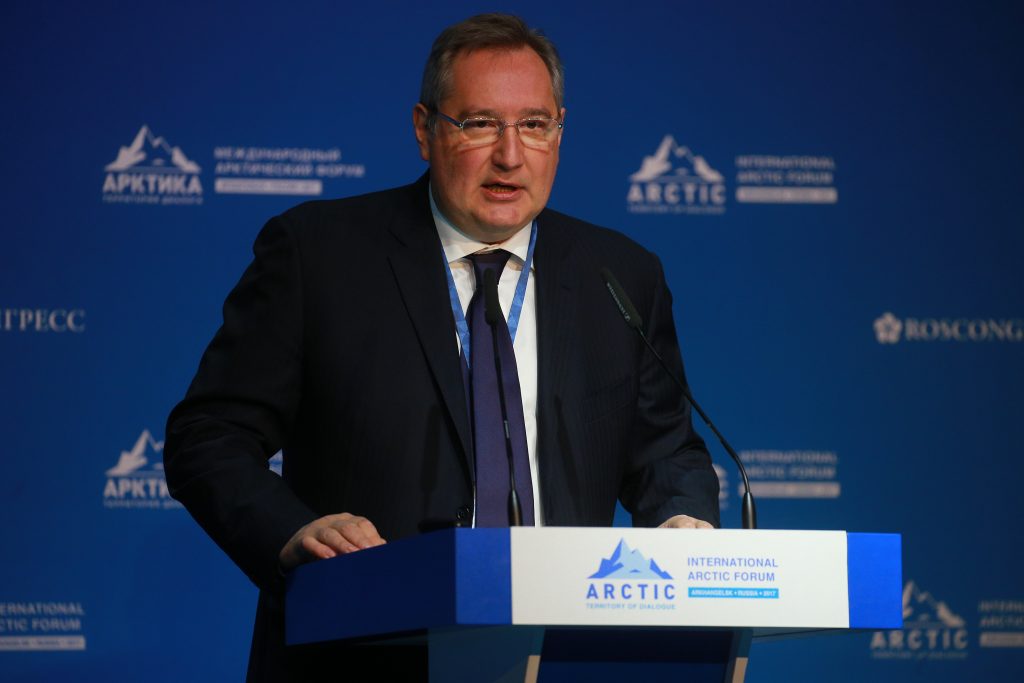 Hundreds of Arctic experts, researchers, policy makers and politicians attended Wednesday the opening of a major Arctic international forum in the northern Russian city of Arkhangelsk.
The conference, called 'Arctic: Territory of Dialogue' International Arctic Forum, is seen as a major coup for President Vladimir Putin who will be hosting the two-day event.
For the first time since the Kremlin's annexation of Crimea and the crisis in eastern Ukraine, which forced many of Russia's northern neighbours to downgrade relations with the largest Arctic power, the event in Arkhangelsk has attracted not only the presidents of Finland and Iceland, but also the foreign affairs ministers of Norway and Denmark.
High-ranking delegations from as far as China and tropical Singapore also attend the forum, which will discuss international cooperation in Arctic science, maritime shipping and transport, energy development, environmental protection, tourism, culture and Indigenous rights.
Canada is represented by Senior Arctic Official Alison LeClaire who leads a small delegation of senior bureaucrats and academics.
A warm welcome from Saami representatives to the Territory of Dialogue in Arkhangelsk! #forumarctica pic.twitter.com/AN7HiD2BiO

— Alison LeClaire (@AlisonLeClaire) March 29, 2017
'Open dialogue on Arctic issues'
In his welcoming remarks to the participants of the forum, Russian Deputy Prime Minister Dmitry Rogozin said he hoped that the forum would become a "regular international platform for an open dialogue on Arctic issues."
"Maintaining a reasonable balance when developing and exploring the Arctic region is a global challenge," Rogozin said. "This is why the Arctic is above all a territory of dialogue today, a dialogue of wise, competent and responsible people who know how the Arctic must be left for our children."
A model of cooperation
Artur Chilingarov, the Russian president's special envoy for international cooperation in the Arctic and Antarctica, said that more than ever before the international community needed "a broad, free, and impartial international dialogue at the most diverse levels to discuss the most important problems of the Arctic region."
"We can say without exaggeration that cooperation in the Arctic today is a model for a good-neighbourly, stable, and predictable policy," Chilingarov said.
Chinese Vice Premier Wang Yang, Danish Minister for Foreign Affairs Anders Samuelsen, Icelandic Minister for Foreign Affairs Gudlaugur Thor Thordarson, Norwegian Minister for Foreign Affairs Børge Brende, U.S. Ambassador to the Russian Federation John Tefft, and Singaporean Senior Minister of Manpower and Senior Minister of the Prime Minister's Office Sam Tan, also addressed the gathering.
Meetings on the sidelines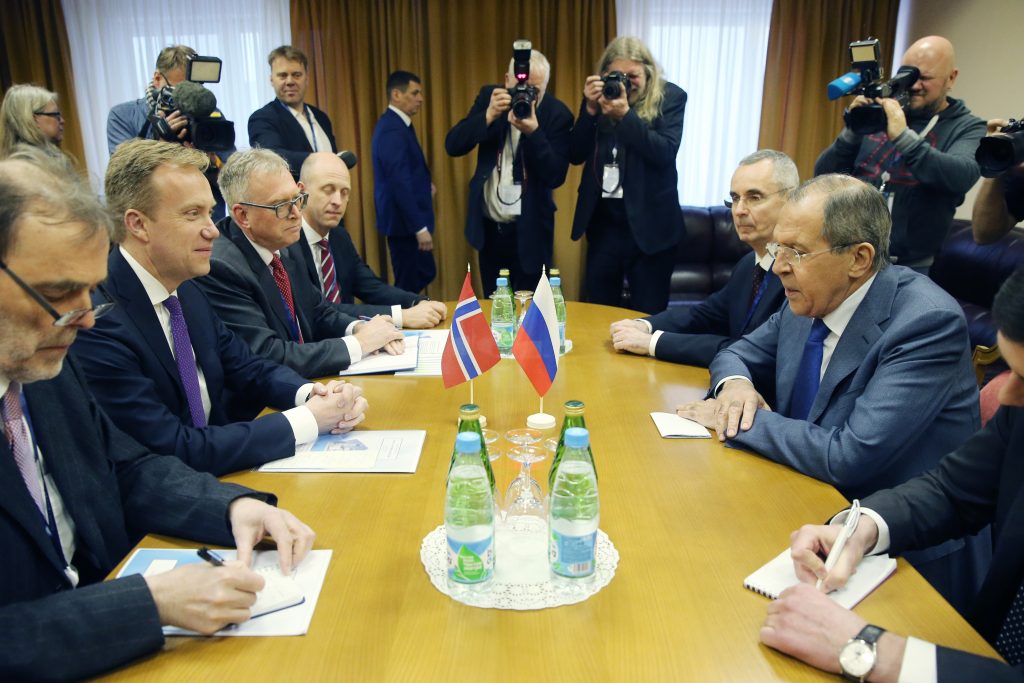 There were also important meetings planned on the sidelines of the forum.
Norway's Foreign Affairs Minister Børge Brende met with his Russian counterpart Sergey Lavrov on the sidelines of the forum to try to patch up the relations between the two northern neighbours, according to a press release by the Russian Ministry of Foreign Affairs.
Lavrov said he welcomed the opportunity to "touch base" with his Norwegian colleague.
"You know well about our relations, which are not at their best," Lavrov told Brende. "But at least there are some signs that people start to understand they need to come back to senses."
Lavrov was also expected to hold a separate meeting with Denmark's Foreign Affairs Minister Anders Samuelsen.
Related stories from around the North:
Canada: Freeze or thaw? What Freeland's appointment means for Russia-Canada relations in the Arctic, Radio Canada International
Denmark:  Nordics to step up security cooperation on perceived Russian threat, Yle News
Norway:  Law of the Sea and International Law is the "Constitution" of the Arctic says Norway's foreign minister, The Independent Barents Observer
Russia: Russia aims for «Barents Davos» forum in country's Arctic capital, The Independent Barents Observer
Sweden: Swedish foreign minister to meet Russian counterpart, Radio Sweden
United States: Arctic Council – 20 years in a warming world, Deutsche Welle's Iceblogger