Canada sends low-key delegation to Arctic forum in Russia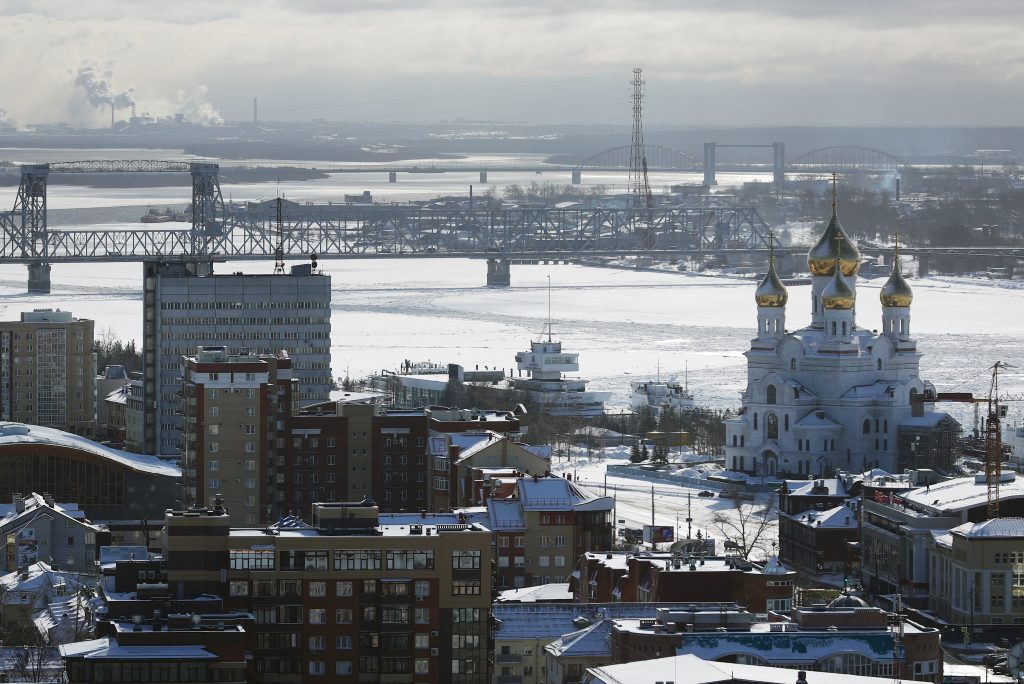 Canada is sending a relatively low-key delegation to an Arctic conference in northern Russia that will be hosted by President Vladimir Putin and attended by high level officials from 14 countries.
Alison LeClaire, Canada's Senior Arctic Official, will be heading a small Canadian delegation at the International Arctic Forum, which kicks off on Wednesday in the northern Russian city of Arkhangelsk.
Canada's Arctic Council partners Iceland and Finland are sending their presidents, while Norway and Denmark are sending their foreign affairs ministers.
The two-day conference in Arkhangelsk will mark the first time since Moscow's annexation of Crimea in 2014 that the two countries' foreign ministers travel to Russia. Norway's Børge Brende and Denmark's Anders Samuelsen are expected to meet their Russian counterpart Sergey Lavrov.
Iceland's President Guðni  Jóhannesson and Finland's President Sauli Niinistö will participate in a panel discussion with Putin, The International Barents Observer reported. The two Nordic presidents will also hold bilateral meetings with Putin, according to the Russian president's spokesperson Dmitry Peskov.
China, is sending Vice Premier Wang Yang, one of four Chinese vice premiers.
The United State, which currently chairs the Arctic Council, will be represented by Ambassador David A. Balton, the U.S. Senior Arctic Official and Deputy Assistant Secretary for Oceans and Fisheries at the Department of State, U.S. officials said.
Is Canada under-represented?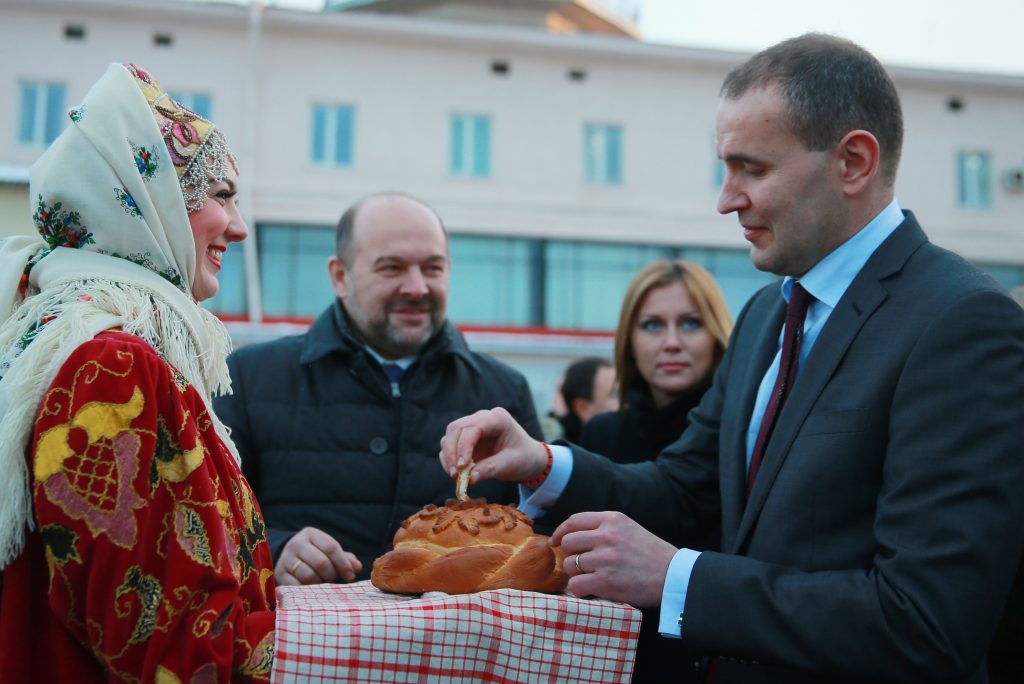 Officials at the Prime Minister's Office were not available to answer questions about why it was decided to send a senior bureaucrat to Russia instead of a cabinet minister, the way Norway and Denmark had done.
Canada's Foreign Affairs Minister Chrystia Freeland, who has been a vocal supporter of the pro-Western Ukrainian government and a harsh critic of the Kremlin, is among 13 Canadian officials who were barred from traveling to Russia in retaliation for Western and Canadian sanctions against Russian officials over the Ukrainian conflict.
"This is in line and consistent with our participation in multi-stakeholder Arctic conferences that take place on an annual basis," said LeClaire, speaking to Eye on the Arctic on Monday, before she boarded her flight to Russia.
Click to listen to the interview with Alison LeClaire
Arctic dialogue around science and Indigenous issues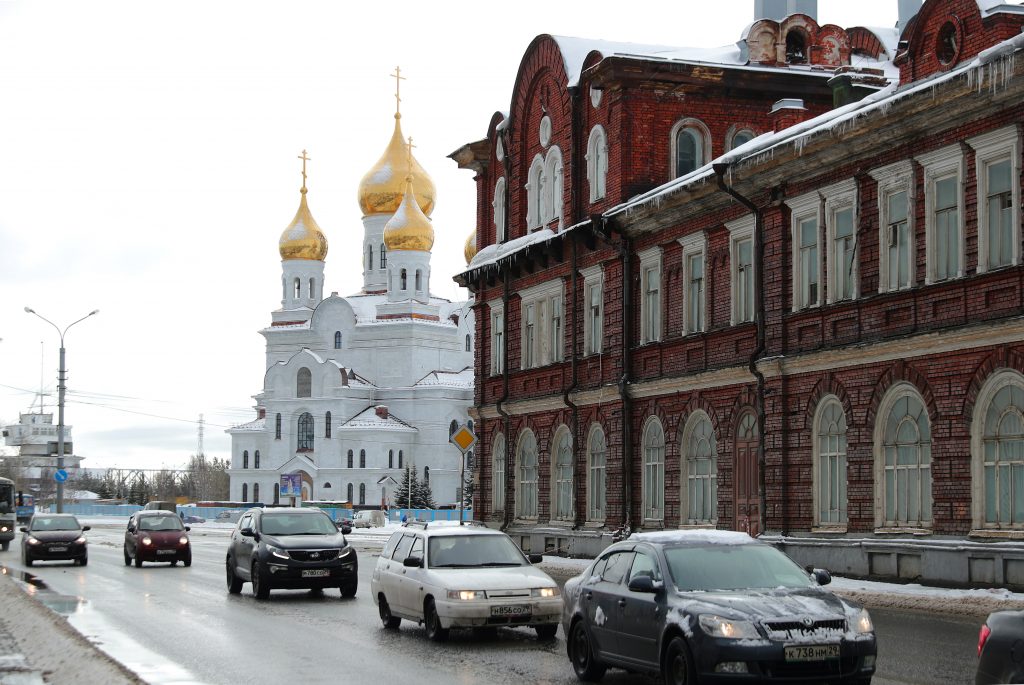 LeClaire said that on her trip to Archangelsk she will be joined by David Scott, president of Polar Knowledge Canada, as well as an official from the Canadian Coast Guard and two academics from two Canadian universities.
"The Arctic is very important to Canada, it's very important to Russia," LeClaire said. "But the Arctic is changing and that creates challenges and opportunities. To take advantage of those opportunities, to understand the challenges, to adapt to them, to mitigate them requires us to work together."
The fact that Russia is hosting this conference is a sign that Russia understands that imperative, LeClaire said.
At the meeting in Archangelsk Canada's delegation will be focusing on promoting partnerships in the area of Arctic research and science, as well as on partnerships that bring Indigenous communities in Russia and Canada together, she said.
One of the possible partnerships with Russian and circumpolar scientists could focus around the Canadian High Arctic Research Station that will be opening later in the year, LeClaire said.
"It's a research capability that we want to use in collaboration with international scientists," LeClaire said.
The Canadian delegation hopes to be able to discuss with the Russians a program of partnership looking at changes to the permafrost, changes to snow and ice conditions and changes to the marine environment.
"All of these things are changing the Arctic landscape and changing the conditions of life for our communities up there quite dramatically," LeClaire said. "Pooling our efforts will give us better information, better analytics and better pointers to decision makers and communities on how to deal with these changes."
Areas of common interest
Possible areas of cooperation between Canada and Russia in the Arctic were discussed with Russian officials who attended a Canada-Russia Arctic conference hosted by Carleton University in Ottawa last November, shortly after the new Liberal government of Prime Minister Justin Trudeau took power and announced that it was going to restart a dialogue with Russia despite obvious disagreements over Russian actions in Ukraine and Syria.
The Russian officials signalled that they too were interested in scientific cooperation, as well as cooperation on the preservation of Indigenous languages and environmental protection, LeClaire said.
"The Russians are also looking quite seriously at shipping at the Northern Sea Route as they refer to it off the Russian coast," LeClaire said.
As demonstrated by last year's voyage of luxury cruise ship Crystal Serenity through the Canadian Arctic and global climate projections, a longer shipping season is becoming a reality in the Arctic, she said.
"I could see the issue of oceans, fisheries – we're already speaking to them about that – these are a couple of areas where there is definitely grounds for conversation and cooperation," LeClaire said.
No discussion of Ukraine or Syria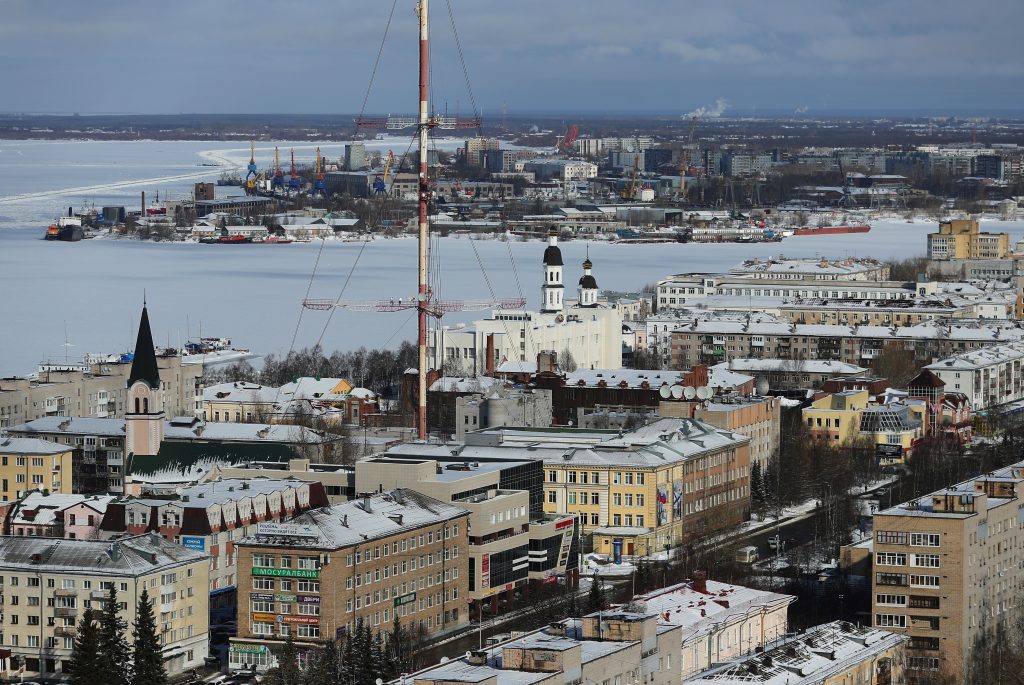 The more contentious issues that have dogged Canadian-Russian relations such as Russia's annexation of Crimea, its support for pro-Russian rebels in Eastern Ukraine and its actions in Syria in propping up the government of President Bashar al-Assad will not be discussed at the meetings with Russian officials in Archangelsk.
"My purpose in attending the conference is to discuss Arctic cooperation, I am going in my role as Senior Arctic Official, so my anticipation is that the conversations in Arkhangelsk will focus very much on the Arctic," LeClaire said.
There is a strong and shared view among the members of the Arctic Council that the Arctic needs to be managed by the Arctic states through peaceful cooperation, she said.
Related stories from around the North:
Canada: Freeze or thaw? What Freeland's appointment means for Russia-Canada relations in the Arctic, Radio Canada International
Denmark:  Nordics to step up security cooperation on perceived Russian threat, Yle News
Norway:  Law of the Sea and International Law is the "Constitution" of the Arctic says Norway's foreign minister, The Independent Barents Observer
Russia: Russia aims for «Barents Davos» forum in country's Arctic capital, The Independent Barents Observer
Sweden: Swedish foreign minister to meet Russian counterpart, Radio Sweden
United States: Arctic Council – 20 years in a warming world, Deutsche Welle's Iceblogger