Waste incineration slashes heating costs for Vantaa, Finland residents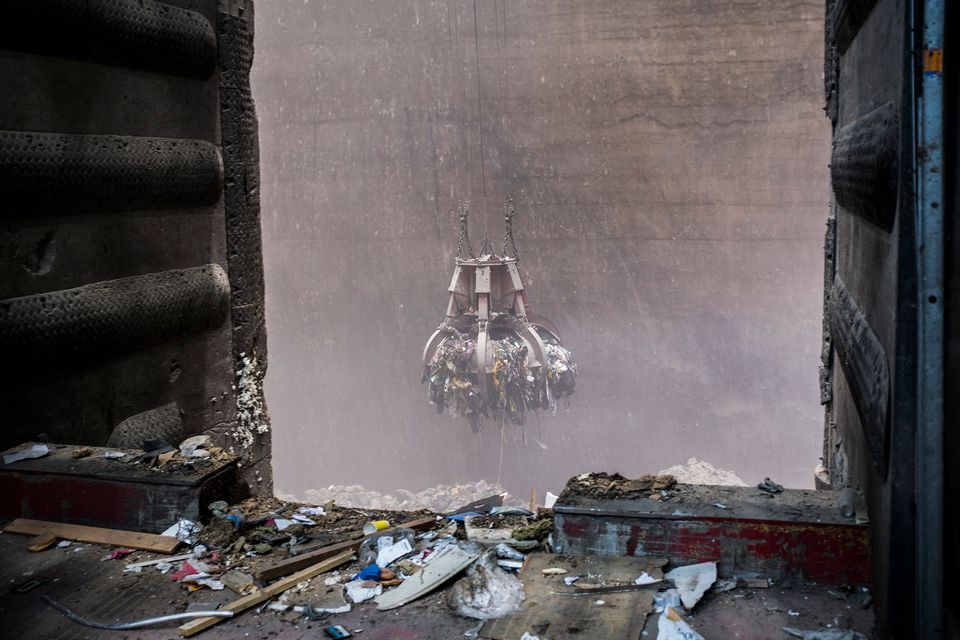 The metropolitan city of Vantaa has been able to drop district heating costs for residents of semi-detached homes and flats, thanks to cost savings from its waste incinerator.
The plant currently produces 920 gigawatt hours of district heat annually, almost half of the city's needs.
Vantaa Energy says its "waste-to-energy plant", commissioned in 2014, has reduced the amount of waste that is sent to local landfills by 320,000 tonnes. The plant reduced the energy company's use of fossil fuels by 40 percent, and lowered carbon dioxide emissions in the city by 20 percent, according to the company website.
The incinerator has a 38-metre-deep bunker that can hold up to 1.5 million rubbish bags. The waste is burned at a temperature of nearly 1000 degrees Celsius, which the company says eliminates most of the toxic compounds.
Around 700 tons of various materials are extracted from the flue gas every year, mostly heavy metals, which are disposed of by Riihimäki company Ekokem, now part of the Fortum group. The slag is taken to the Ämmässuo landfill site, and the gravel-like bottom slag is used in earthworks.
The plant takes in waste from as far away as Hanko to the west, Porvoo in the east and Karkkila in the north. Apparently not all of the 1.5 million people within the plant's scope have learned to sort their waste appropriately: metal objects like garden shears and batteries still fall from the steam boiler during the burn phase.
"95-percent efficiency rate"
In the first two years of operations, the plant has burned over a million tonnes of waste. It also proved to be highly efficient.
"We have achieved a 95-percent efficiency rate, in other words, almost all of the energy we produce is utilised as district heating and electricity," says Lassi Kortelainen, district heating service director at Vantaa Energy.
Even though the City of Helsinki owns 40 percent of Vantaa Energy, most of the heating and electricity generated is directed to Vantaa, where some 80 percent of the building stock is connected to the district heating network.
"We were able to offer basic district heating to our customers in November and December free of charge. Overall, we've reached a ten percent reduction in energy charges," he says.
Plastic recycling also picks up speed
At the same time, Finland is slowly waking up to the idea of recycling plastics, instead of burning them. Helsinki's waste management and water services company HSY has been carrying out a plastic waste recycling pilot for about a year. After a rough start, things are starting to work smoothly.
HSY started a trial of plastic packaging collection in May 2016 and will continue until the end of 2018. Properties located in the Helsinki area were selected to take part in this trial if they were already using the HSY collection service for energy waste.
"We've got 3,500 properties involved and we've already gathered 2,000 tonnes of plastic waste," says Johanna Rusanen, the HSY service director of plastic recycling in the capital city region.
Households in Finland needn't be taking part in the trial to participate, the HSY representative reminds, as there are now over 500 plastic recycling bins located near food shops throughout Finland.
Related stories from around the North:
Canada: German scientists sound alarm on Arctic trash, Radio Canada International
Finland: Bio-buses join public transit system in Vaasa, Finland, Yle News
Norway: Mining company CAN dump waste in Arctic fjord, says Norway; Saami opposed, The Independent Barents Observer
Russia: Breaking the ice with loads of Russian nuclear waste, The Independent Barents Observer
Sweden: Sweden's Radiation Safety Authority endorses nuclear waste disposal plan, Radio Sweden
United States: Alaska warms to solar power as prices fall and benefits grow, Alaska Dispatch News