Arctic Council 2017 – How to watch & who to follow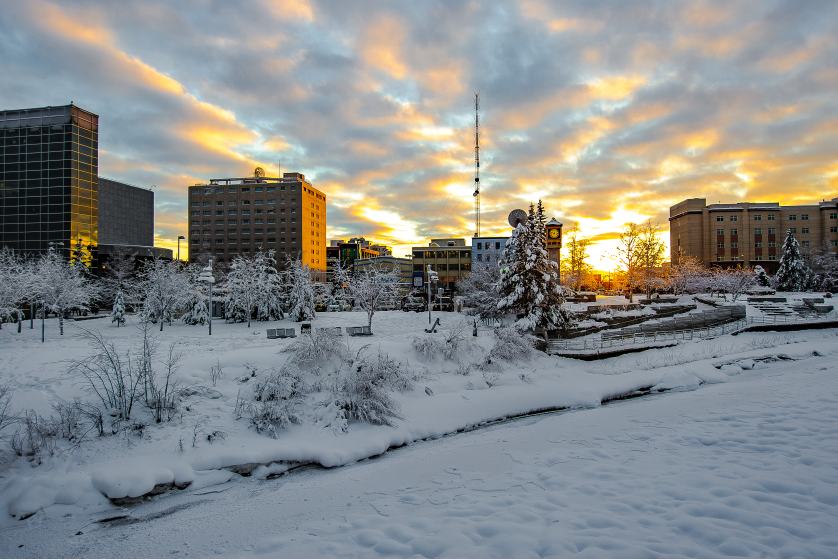 The United States turns over the two-year rotating chairmanship of the Arctic Council to Finland this week in Fairbanks, Alaska.
Over the next five days, foreign ministers, diplomats, indigenous leaders, and northern experts from pretty much every domain you can imagine, will descend on this small city of 32,000 people, turning it into an international Arctic hub.
What to watch for
Addressing climate change impacts was one of the top three U.S. priorities when they took over leadership of the international forum from Canada in 2015.
But the drastic shift in environmental policy between the Obama and the Trump administrations has many longtime Arctic watchers wondering just how Secretary of State Rex Tillerson, former Exxon Mobil CEO, will navigate his first Arctic Council ministerial representing the U.S.
As for incoming chair Finland?
Expectations are high for the country as the chairmanship heads back to Europe after four years of North American leadership (Canada 2013-2015, United States 2015-2017), though the dial-down on business and development issues has disappointed some.
So that's just some of what the U.S. and Finland have on their plates.
And we haven't even gotten to Russia and the other five other Arctic countries yet.
Who to follow
Eye on the Arctic is travelling to Alaska today and will bring you detailed coverage from Fairbanks all week along with the Eye on the Arctic media partners:
Alaska Dispatch News
www.adn.com
@adndotcom
Alaska Public Media
www.alaskapublic.org
@aprn
with journalists:
Rachel Waldholz @waldholz
Tim Ellis @ltellis1
Yle News, Finland
www.yle.fi/uutiset/osasto/news/
@ylenews
with journalist:
Pirkko Pöntinen @PirkkoPon
Blogger Heather Exner-Pirot
www.rcinet.ca/arctic/author/heather
@exnerpirot 
And covering from around the globe:
The Independent Barents Observer
www.thebarentsobserver.com
@barentsobserver
Radio Sweden
www.radiosweden.org
@radiosweden
Cryopolitics blogger
https://cryopolitics.com/
@miageografia
Deutsche Welle's Iceblogger Irene Quaile
http://blogs.dw.com/ice/
@iceblogger
You can also use #ArcticCouncil to follow the shenanigans.
And if I'm not in Fairbanks?
The big handover takes place on May 11th and will be livestreamed on the Arctic Council website. Follow @ArcticCouncil for details.
Write to Eilís Quinn at eilis.quinn(at)cbc.ca
---

The Arctic Council chairmanship moves from the United States to Finland on May 11, 2017 in Fairbanks, Alaska. Eye on the Arctic's Eilís Quinn along with EOTA media partners and contributors will be bringing you stories, interviews and analysis leading up to the handover.
→ Read our full coverage here!