Trump administration to hold Cook Inlet oil and gas lease sale in June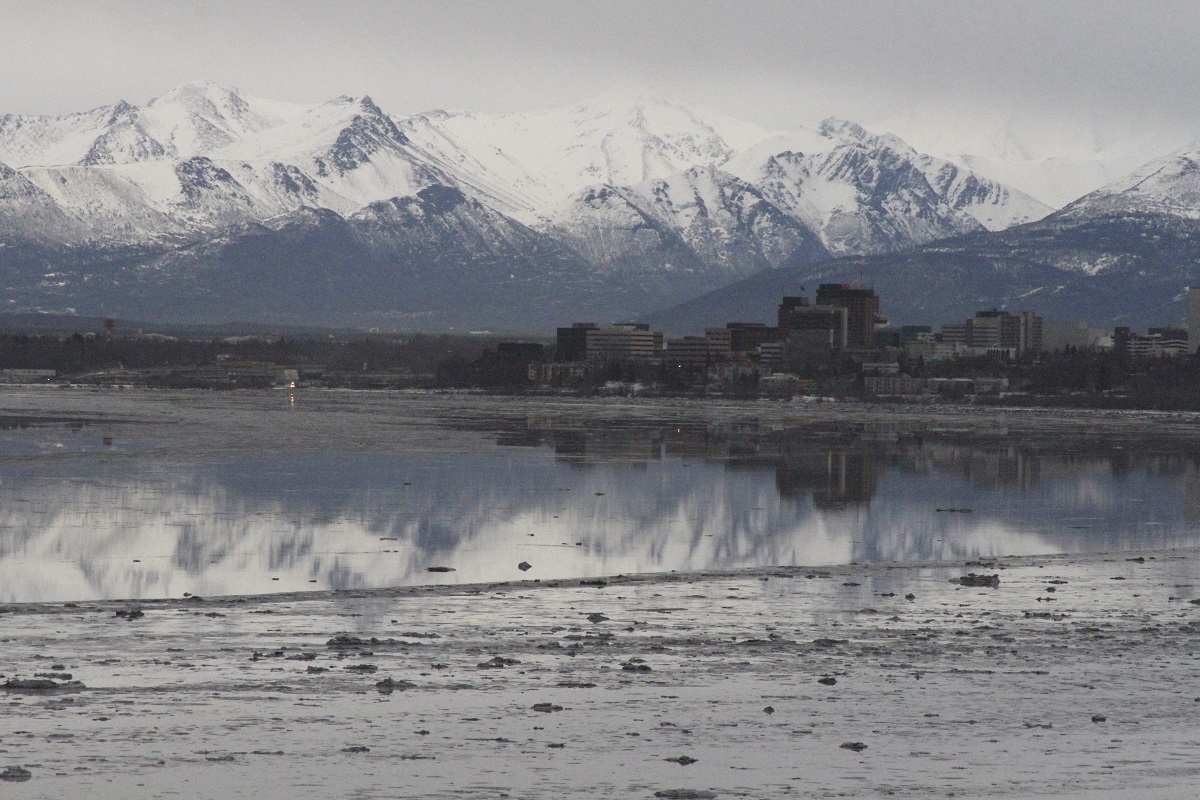 The Trump administration on Thursday announced it will hold a federal oil and gas lease sale of Cook Inlet in June despite protests from conservation groups concerned that drilling could harm the environmentally sensitive region.
The U.S. Bureau of Ocean Energy Management will offer 1.1 million acres in a lease sale set for June 21, the agency said. Up for grabs will be 224 blocks, each about 9 square miles, in what is generally the southern Inlet, south of Kalgin Island.
The announcement comes less than a month after President Donald Trump signed an executive order to reverse restrictions for offshore leasing put in place by President Barack Obama in the Arctic Ocean, more than 700 miles north of the Inlet lease area.
Conservation groups had also hoped the lease sale in the Inlet would be taken off the table, but Obama left it in place.
Lower oil activity in the region
Industrial activity in the Inlet, a basin that has produced oil and gas for more than half a century, has slowed in recent years. The drop in oil prices has meant that some oil companies have less capital for new ventures; Alaska, hurting for cash itself, has also scaled back the subsidies it has paid to oil companies.
But the Inlet's natural gas is a critical fuel for power plants and household heating systems in the state's urban center, and utilities are hoping more gas will be discovered to meet the region's gas future needs.
The sale area has drawn scant attention from industry for more than a decade. The agency received no bids for a lease sale in 2004. Lease sales were canceled in 2006, 2008 and 2010 following a lack of industry interest.
The deadline for bids in the new federal sale is June 20.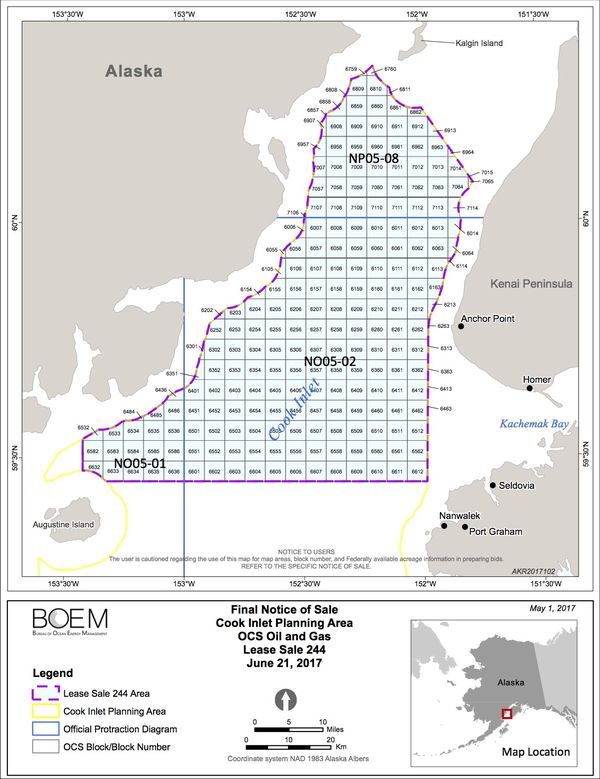 Development V.S. environmental protection
Industry representatives pressed to keep the sale on the table, saying it's important to keep development options alive in part to help the state's struggling economy.