Blog: Drilling in Arctic Refuge to close deficit? Let's be real.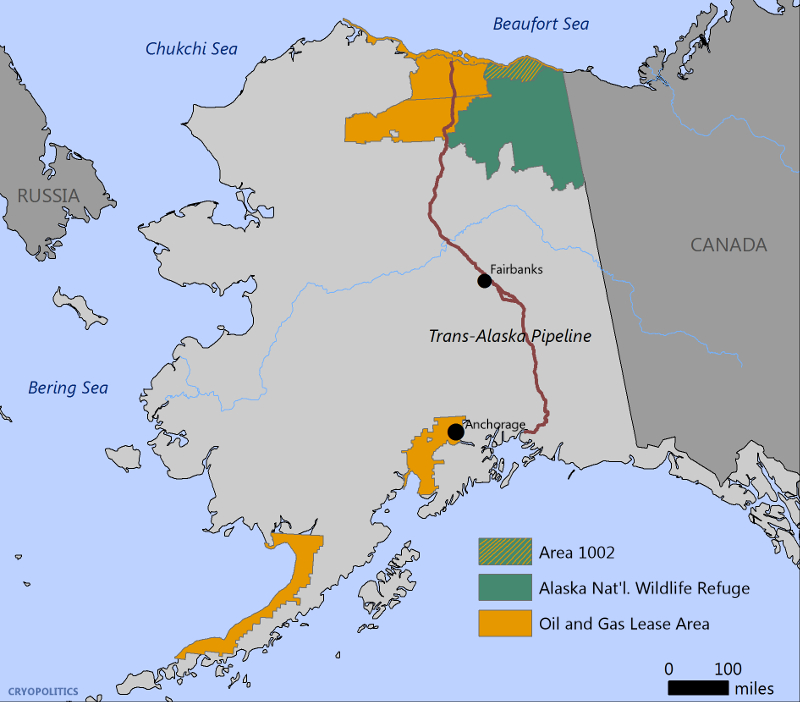 The White House's budget will be delivered to Congress today. Called "A New Foundation for American Greatness," the 62-page document proposes the coastal plain of the Arctic National Wildlife Refuge (ANWR) to drilling.
Selling leases in Area 1002, as it's known, would begin in 2022/2023, providing $900 million in revenue, which would help close the federal deficit. The budget estimates drawing in another $900 million from a second leasing round in 2026/2027. In total, the Trump budget proclaims in an associated document, called "Major Savings and Reforms," that opening ANWR to drilling would reduce the federal deficit by $1.8 billion.
The White House proposes to share revenues "equally with the State of Alaska." The $900 million or so that would come in the next ten years, however, will just be a drop in the bucket for a state that has faced year after year of severe budget deficits since the price of oil crashed in 2014. This year, the budget deficit was estimated to be $2.92 billion. If faced with a worst-case scenario where an approximately $3 billion budget deficit becomes the norm for the next ten years, $900 million looks like an even paltrier amount in comparison. Revenues and royalties could be generated once commercial drilling began in ANWR, but that would take years. In the meantime, Alaska could have been striving to develop alternative industries like wind and tidal energy rather than banking on potential profits from opening up an ecologically sensitive area to drilling.
Obama and Trump's budgets compared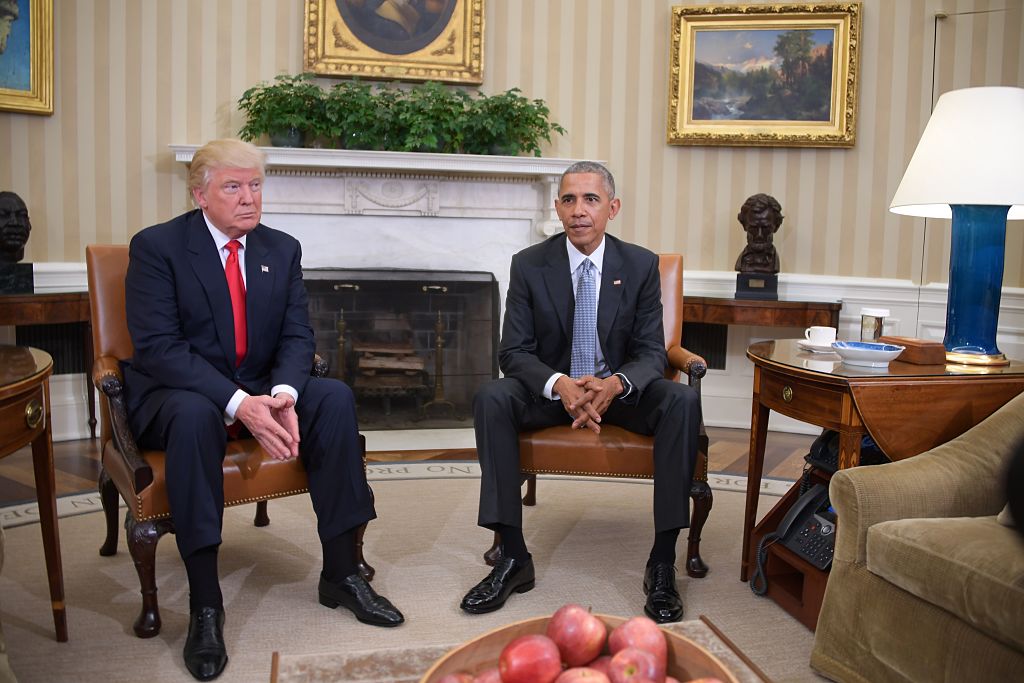 As the potential opening of ANWR indicates, the replacement of Barack Obama with Donald Trump in the White House has caused federal priorities in the Arctic to shift dramatically. Comparing Obama's final budget, for fiscal year 2017, with Trump's 2018 budget further illustrates those contrasts.
The Obama budget highlighted topics like "Coastal Resilience," explaining, "The Budget also provides the Denali Commission—an independent Federal agency created to facilitate technical assistance and economic development in Alaska—with $19 million, including $5 million to coordinate Federal, State, and tribal assistance to communities to develop and implement solutions to address the impacts of climate change." The Obama budget also sought to invest $100 million across a number of additional agencies to deal with climate change while allocating $150 million for a Coast Guard icebreaker in the Arctic to tackle related problems.
Issues like improving American Indian and Alaska Native access to healthcare were also prioritized under the Obama budget. One line-item for 2017 estimated that standardizing the definition of who qualifies as American Indian and Alaska Native under the Affordable Care Act would increase the budget deficit by $520 million over the next decade. While the previous White House was spending money to try to improve healthcare for vulnerable and historically disadvantaged populations, the current White House wants to "save money" by cutting billions of dollars in funding to the Medicaid healthcare program for low-income individuals and food stamps.
Climate change or "other change"?
Another stark contrast is that the Obama 2017 budget mentioned climate change 36 times. The Trump budget mentions it just once.
That should come as no surprise seeing that Secretary of State Rex Tillerson hardly dared utter the phrase while speaking at the Arctic Council Ministerial Meeting in Fairbanks earlier this month. Reading stiffly from a set of prepared remarks, Tillerson said, "And finally, the Council has strengthened resilience at the national and local levels in the face of environmental and other change." When the nation's top diplomat won't even call a spade a spade, the prospects for agreement between the U.S. with the other Arctic Council member states, let alone the rest of the climate-concerned international community, are dim.
(For fun, you can compare Tillerson's stilted six-minute remarks in Fairbanks with former Secretary of State John Kerry's 23-minute off-the-cuff speech at Iqaluit two years prior:)
Correction: The acronym "ANWR" stands for "Arctic National Wildlife Refuge" and not "Alaska National Wildlife Refuge" as stated in a previous version of this story.
This post first appeared on Cryopolitics, an Arctic News and Analysis blog.

Related stories from around the North:
Canada:  Arctic offshore drilling too dangerous: Trudeau, Radio Canada International
Finland: Finland carbon neutral by 2045 says country's environment minister, Yle News
Germany: Cheap oil from the Arctic? Fake news, says climate economist Kemfert, blog by Irene Quaile, Deutsche Welle
Norway: Oil experts eye "significant resources" along Norway's maritime border to Russia, The Independent Barents Observer
Russia: Russian state oil company interested in Norwegian shelf, The Independent Barents Observer
Sweden: Swedes discover new Barents oil and gas, Radio Sweden
United States: Opening Arctic National Wildlife Refuge to oil drilling is priority in Trump's proposed budget, Alaska Dispatch News