Can Finland's cool weather be a future tourist draw?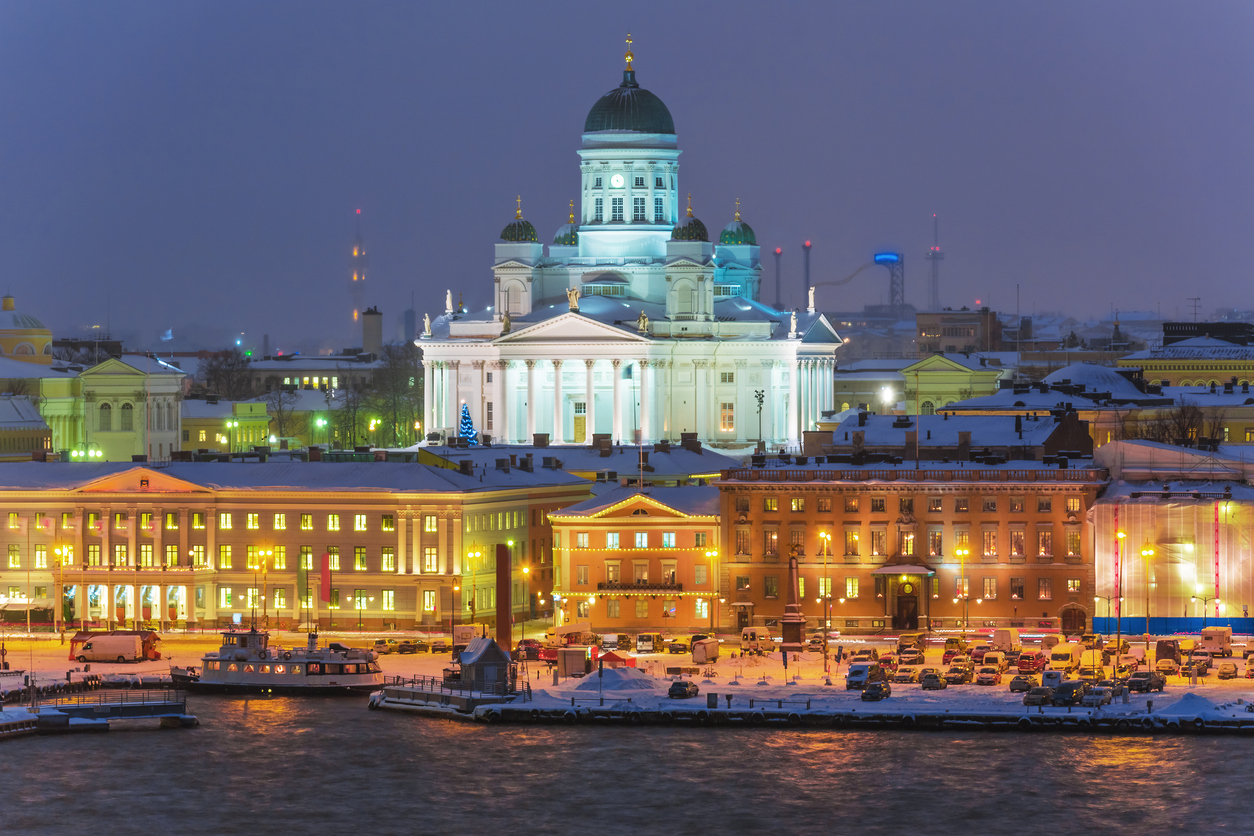 Finland's residents may not think much of the country's weather, but several event organisers and tourism advocates are starting to use the cool temperatures and stark changes of the season as selling points.
"Nobody in their right mind would come to Helsinki in November. Except you. You badass. Welcome." Paavo Virkkunen, head of Finpro's tourism promoter Visit Finland says the banner at last November's Slush start-up event in Helsinki was a stroke of genius.
Slush CEO Marianne Vikkula says the text was on the event's website for ages, but a random photo of the banner once the event was underway set a viral snowball of free PR in motion. She says tweets and posts about the banner's slogan reached 270 million people in just two weeks, if she calculates the number of news agencies that covered it and the 20 million or so who reacted to it directly on social media.
"That's what Slush is all about, being honest about who we are. It is dark and wet in Finland in November, and we can be proud of it," she says.
Cold can be appealing
There are challenges in marketing Finland to foreigners, but tourism to the least known of the Nordics is on the rise. The weather has to be part of the package that is for sale.
This spring Finpro invested heavily in the Arabian Travel Market event in Dubai, the largest in central Asia. Over 40,000 attendees travelled to the fair, and it goes without saying that destinations boasting hot sun and beaches for tanning were probably not at the top of their lists.
"For them, Finland's wet and unpolluted summer is a breath of fresh air from a more pleasant world," says Virkkunen.
Tourists from India and China are also taking notice.
"The extremes in our climate can be built into strengths. We can claim eight seasons in the year: winter, spring, summer and autumn, and the times in between," the Visit Finland director says.
Some of the purest air and water in the world
There are parts of the world where people have two choices: areas that are hot and dry or areas that are hot and humid. As climate change heats things up even more, the cool temperatures of Finland can provide an opportunity.
Promoting the cooler climate is a tricky business in the face of dangerously hot temperatures elsewhere. Few Finns probably stop to think how their complaining about perpetual rain feels to a person whose own country is suffering a debilitating drought, for example.
Virkkunen says that focusing on the cleanliness of Finnish nature might be a better approach, as Finland has some of the purest air and water in the world.
Visit Finland's website says that WHO data from 3,000 localities in 100 countries for the years 2008–2014 suggests that, on average, Finland has the third cleanest air in the world. Only Sweden and Canada top it.
Good weather for athletes
Finpro also plans to start focusing on more sports teams, as many might be interested in escaping the heat of their own countries to Finland to practice.
The German football team famously travelled to Finland in May 1998 for a week, and their press agent said at the time that Finland's 15-degree Celsius weather was "perfect" for the team's training purposes.
Related stories from around the North:
Canada: Nunavut gears up for increase in Arctic tourism, Radio Canada International
Finland:  A record year for tourism in Lapland, Finland's northernmost region, Yle News
Greenland: Blog – Greenland pioneers Arctic tourism & mining, Cryopolitics
Iceland: Norwegians and Icelanders let Alaskans in on the secrets to economic prosperity, Alaska Dispatch News
Norway: Longer runway for bigger planes in Kirkenes, northern Norway, The Independent Barents Observer
Russia: Foreign cruise vessels line up for voyages to Franz Josef Land, The Independent Barents Observer
United States: Alaska's cruise industry just keeps getting bigger, Alaska Dispatch News