Alaska leaders say military is ready to protect the state from North Korean threats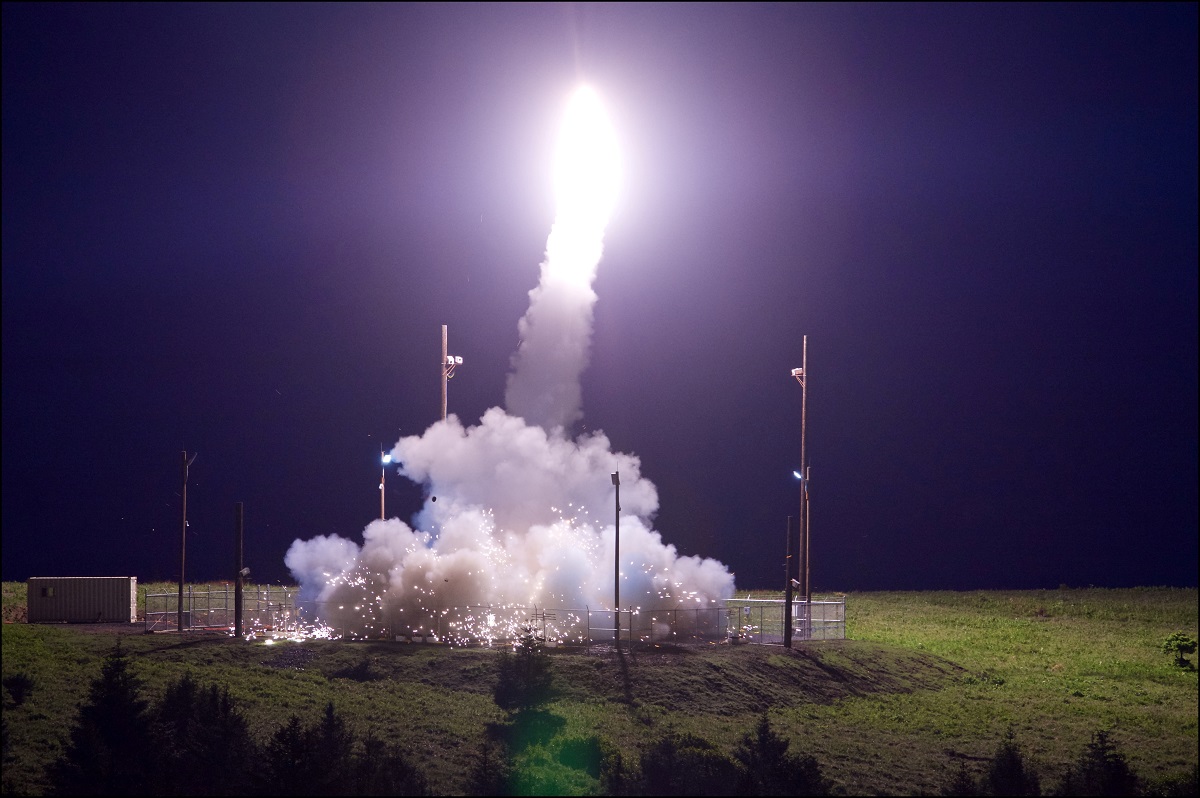 WASHINGTON — Alaska's political leaders say that the state's military defenses are ready to protect the United States from a potential North Korean attack, but they're still angling for upgrades.
Reports indicate that Alaska is likely within range of the intercontinental ballistic missiles — and potential nuclear capabilities — of North Korea, headed by the notoriously unstable Kim Jong Un. Worries have escalated nationwide as Trump offered sharp words for the North Korean leader's latest threat.
"North Korea best not make any more threats to the United States. They will be met with fire and fury like the world has never seen," the president told reporters at his golf club in Bedminster, New Jersey, on Tuesday.
Relying mainly on the military
But Alaska leaders say they have full confidence in the military's ability to stop a North Korean missile headed toward the U.S., and they aren't planning additional public preparedness efforts in response.
"Certainly we watch what's happening with some concern," said Alaska Gov. Bill Walker. But the state is not planning an evacuation or other North Korea-specific drills, he said.
Walker did caution, however, that "people need to be prepared, in Alaska, for any disaster."
The governor said he receives regular briefings from military officials in Alaska, who are briefed by higher-ups in Washington, D.C. On Wednesday, he spoke with Hawaii Gov. David Ige, who is similarly facing constituent concerns about being within range of Pyongyang's missiles.
Just a few weeks ago, the state Division of Homeland Security and Emergency Management put out a release urging Alaskans to prepare for natural and man-made disasters by creating an emergency supply kit and family emergency plan, and staying informed on potential events.
"The recent discussions about North Korea's activities, and long-standing natural disasters like earthquakes and tsunamis, highlight the need for Alaskans to be prepared," said Mike O'Hare, the emergency department's director.
But for now, Walker said he will mainly continue his push for a larger military presence in Alaska.
Asking for more federal attention and spending
That echoes efforts by Alaska's U.S. senators, who said they're hoping for an increase in spending on missile defense in the near future.
Sullivan visited South Korea with a delegation of U.S. senators last year, was deployed there as a Marine, and considers himself "kind of a Korean War history buff," he said in an interview.
And for the last year, he said, he's been trying to urge his colleagues to devote more federal attention and spending to missile defense. Having a robust missile defense "buys the leadership of the country space and … time to make strategic decisions and not be rushed into anything," he said.
"To be perfectly honest, I didn't think it would come this fast" that the country became focused on escalating North Korean nuclear capabilities, he said. "But it's here."
Despite his desire for a bolstered missile defense system, Sullivan said he is still confident the nation's current system — "almost all based in Alaska" — "will protect us in the event of a rogue launch (by) Kim Jong Un at Chicago or LA or Anchorage."
Does the missile defense system work?
But Sullivan said the U.S. needs "belts and suspenders" when it comes to missile defense — redundancy.
"This is not an issue you want to play around with," he said, noting that he'll advocate for more funding when the annual National Defense Authorization Act goes to the Senate floor for a vote in September.
Officials have long called into question the nation's missile defense system, and in particular whether it could actually shoot down a nuclear missile from North Korea.
The test came from the Pacific Spaceport Complex-Alaska on Kodiak Island. The same system is currently set up in Guam, a U.S. territory in the South Pacific that has emerged as a potential target for Kim.
Trump's statement
Sullivan was hesitant to directly criticize the president for his somewhat brash remarks on North Korea, but made it clear in an interview that he felt it was not the ideal way forward.
Sullivan said the nation's diplomatic efforts "must be backed up with credible military options."
"If one of those options is a pre-emptive war on the Korean Peninsula launched by the U.S., that would require authorization from Congress. Article I of the Constitution, in my view, makes this clear," Sullivan said.
Asked about how that flushes with the president's statement Tuesday, Sullivan had this to say: "My view is particularly after a successful, focused weekend of diplomacy, that the leadership, whether from the president or the secretary of state or defense or U.N. ambassador — we need to be calm, focused and credible. That's the key. Not blustery."
Aside from the president's remarks, Sullivan said he was pleased with the strategy of the Trump administration on North Korea.
"They've been very focused on trying to bring in the Congress, the Senate," he said, noting a briefing several months ago of the full Senate on the administration's North Korea strategy.
And he praised the administration's "diplomatic advancement last week at the (United Nations) with regard to these sanctions and getting everybody to vote for them, including Russia and China."
That decision works in tandem with the sanctions passed by Congress and signed by Trump two weeks ago, though Trump noted his displeasure with Russian-related portions of the legislation at the time.
Alaska Sen. Lisa Murkowski did not offer a response to the president's comments, but, like Sullivan, argued for a focus on "ensuring that the Defense Department maintains adequate defensive and offensive capabilities to address any threat from the Pacific."
Murkowski said she'd seek to do that through her position on the Defense Appropriations Subcommittee.
"The delegation has worked hard to bring THAAD interceptor testing to Kodiak, to improve our ground-based missile defense capabilities at Fort Greely, and to modernize military radars throughout our state," Murkowski said.
She pointed to a review of the nation's ballistic missile defense that is underway at the Pentagon, and said that is likely to provide "a pathway forward to further missile defense improvements."
Vigilance is important, Murkowski said, but "I am proud in Alaska's capabilities and readiness to defend our state — and the entire nation."
If "Kim Jong Un decided to launch an ICBM at the United States, I believe we have the system right now to shoot that down — to track it and shoot it down," Sullivan said.
Related stories from around the North:
Canada: Do Russian bomber patrols in the Arctic threaten Canada's security and sovereignty?, Radio Canada International
Finland: Russia, Finland leaders talk defence, environment and possible US sanctions, Yle News
North Korea: North Korea signs Svalbard Treaty, The Independent Barents Observer
Norway: Russian military aircraft spotted outside Norway during Arctic Challenge break, The Independent Barents Observer
Russia: Russia sets up military unit for propaganda warfare, The Independent Barents Observer
South Korea: China, Japan and South Korea hold dialogue on the Arctic, blog by Mia Bennett
Sweden: Swedish PM questions Chinese warships in Baltic Sea, Radio Sweden
United States: Alaskans greet North Korean missile test with a shrug not a shriek, Alaska Public Media