Dene Nation calls for action following inquiry's report on violence against Indigenous women in Canada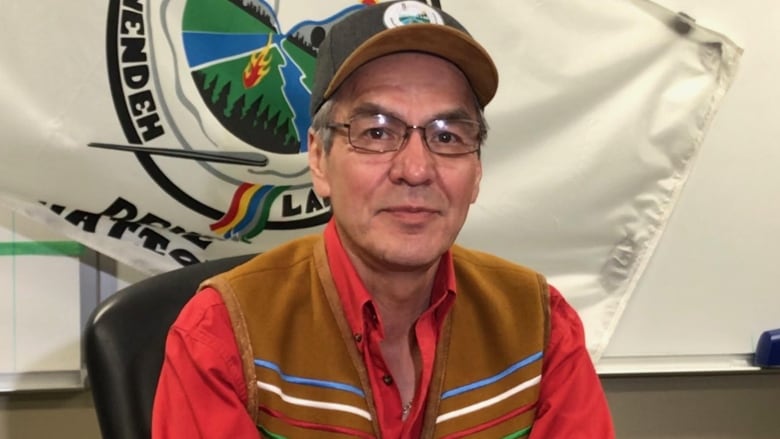 Dene National Chief Norman Yakeleya wants Canadian and Indigenous governments to take swift action on the 231 calls to justice contained in the MMIWG final report.
"We've got to hold their feet to the fire, and we've got to do it in a way that gives satisfaction to the families of these beautiful people who have gone missing. So enough talk … let's see some action," he said.
The report calls on all governments to form a national action plan to address human rights abuses and violations. It says the Canadian state "committed and condoned" abuses that amount to genocide against Indigenous women, girls, and 2SLGBTQ people.
Accountability is paramount, Yakeleya said.
"How are they going to ensure these recommendations are not like the [Royal Commission on Aboriginal Peoples], where they sit. I want these recommendations to be acted on … what they plan to do, and how we're going to hold them accountable through a measurable system that we can say after one year, 'This is what you've done.'"
Yakeleya said the plight of murdered or missing Indigenous women and girls is personal for him and many families in the North.
"I'm deeply impacted by my family also being in this report. My mother's older sister was murdered in Edmonton and also, my cousin's daughter in Yellowknife. We have families that, in the Northwest Territories, have also been impacted," he said.
The Dene Nation will next sort through the report, which is more than 1,000 pages long, and pick out their priorities. Dene leaders still have to meet and discuss the report and its 231 calls for justice, he said.
Yakeleya said there must be tough questions directed at candidates in the upcoming federal and territorial elections — and for Dene leaders about how they too plan to respond to the report.
"While nothing can be replaced — the people that we have lost — we can build on the legacy of the situation we encounter by improving the system and the relationship," he said.
Northern MP affirms report's finding of genocide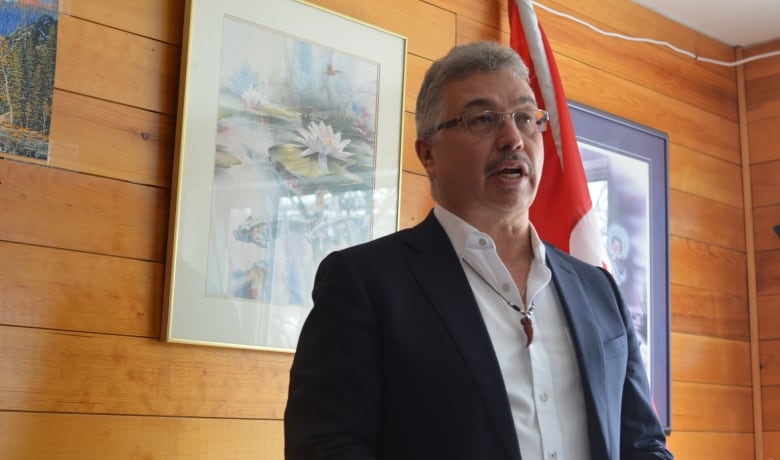 Speaking at a press conference Friday, Liberal MP Michael McLeod (Northwest Territories) agreed with the report's finding of genocide.
"You have to admit that it is a genocide. When you're removing people's culture, removing their language, you're forcing assimilation, I think you would have to term it genocide," he said.
McLeod points to the Indian Act, residential schools, forced sterilization and other state policies affecting Indigenous people.
When asked whether all the recommendations should be adopted, McLeod said the government is reviewing the report. He said he needs more time to consider the efficacy of each one before he gives his opinion.
"I've known all my life that the Indigenous women across the country, including the Northwest Territories, have really difficult times, even in our small communities, with the treatment that they get by other cultures and, not only other cultures, but by our own cultures, too," McLeod said.
"If the recommendations are gonna change that, I certainly support it," he said.
231 Calls for Justice
Some of the reports 231 Calls for Justice include:
Provide safe and affordable transportation infrastructure for remote and rural communities and special accommodations for fly-in, northern and remote communities.
Fund policing services within Indigenous communities to meet their safety and justice needs.
Study the relationship between development projects and violence against Indigenous, women, girls and 2SLGBTQ people.
Establish a national Indigenous and human rights ombudsperson to field complaints about Indigenous and human rights violations.
Ensure that Indigenous people have access to safe housing, clean drinking water, and adequate food.
Conduct a federal review and amend the Criminal Code to eliminate definitions of offences that minimize the culpability of the offender.
Fund Indigenous police services equitably to non-Indigenous policing services.
Consider violence against Indigenous women, girls, and 2SLGBTQ people as an aggravating factor at sentencing, and amend the Criminal Code accordingly. Include cases where there is a pattern of intimate partner violence and abuse as murder in the first degree under section 222 of the Criminal Code.
Evaluate impacts of Gladue principles and section 718.2(e) of the Criminal Code on sentencing equity as it relates to violence against Indigenous women, girls, and 2SLGBTQ people.
Related stories from around the North:
Canada: Violence against Indigenous women in Canada: The legal and moral imperatives behind the inquiry's calls for justice, CBC News

Finland: Indigenous Sámi community weighs in on Finland's truth and reconciliation process, Yle News
Norway: Inuit, Sami leading the way in Indigenous self-determination, study says, CBC News
Sweden: Report sheds light on Swedish minority's historic mistreatment, Radio Sweden
United States: Alaska reckons with missing data on murdered Indigenous women, Alaska Public Media