Federal agency to investigate 'avoidable' plane crashes in Alaska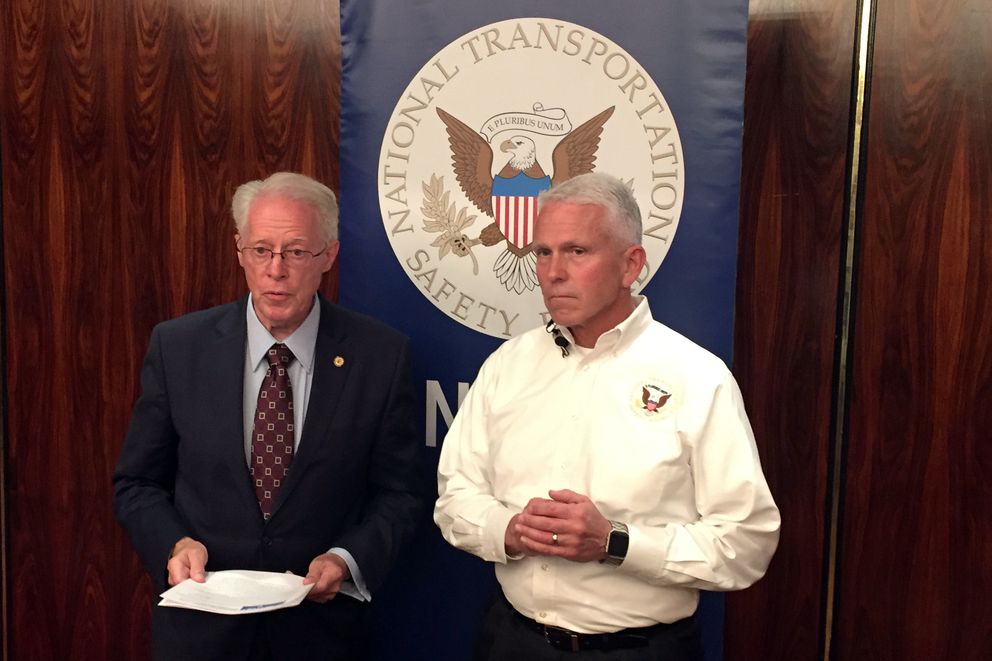 The National Transportation Safety Board will hold a rare investigative hearing in Anchorage on Thursday to learn more about the fatal crash of a Ravn Connect plane last fall and its relation to what one board member called 35 other "eminently avoidable" airplane accidents that have killed dozens in Alaska.
The 36 crashes over the last eight years, claiming 40 lives, involved "controlled flight into terrain," said Earl Weener, the board member who will chair the field hearing. Weener spoke with reporters Tuesday.
"Controlled flight into terrain means flying a perfectly good airplane into ground or water but under control. We want to put a focus on it so people can avoid these accidents," Weener said.
They shouldn't be happening, he said.
Such crashes might occur when a pilot flies into low-visibility conditions that obscure terrain and require help from instruments.
"A fact-finding mission"
Weener, one of the agency's four current board members, will be the only board member participating in the hearing. The hearing will help the board gather facts, leading to a report determining probable cause and making recommendations that will be presented to the board for consideration. The process might take a year, said Weener.
The independent agency does not have enforcement authority, though the Federal Aviation Administration does. The NTSB frequently comments on FAA activity.
"We're not placing blame on anybody," said Clint Johnson, head of NTSB's regional Alaska office. "This is a fact-finding mission. There are going to be lessons learned at the end of this hearing, I can almost guarantee that."
The hearing will be the board's first outside of Washington, D.C., in nearly 20 years. It will be the first in Alaska since the 1989 Exxon Valdez oil spill.
The one-day, eight-hour hearing will be open to the public and livestreamed online.
But officials providing testimony will also focus on broader aviation safety issues in Alaska. The hearing will take testimony from 16 people.
Hageland Aviation on three panels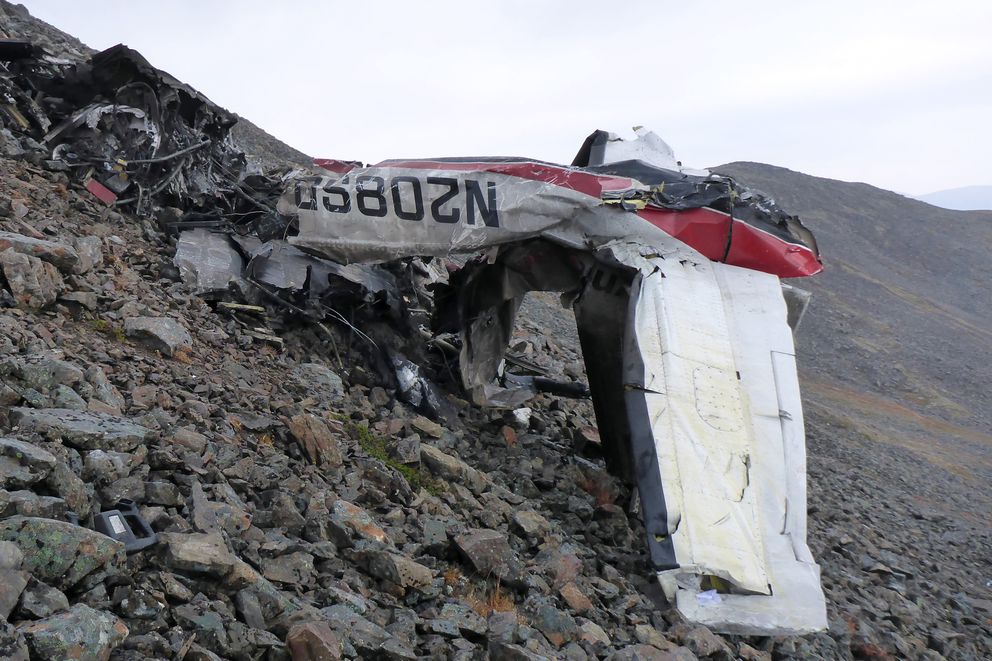 Officials with Hageland Aviation, flying as Ravn Alaska, will appear before the board on three panels divided by subject area.
Hageland Aviation Services aircraft have been involved in six accidents since 2013, the board says. Four involved controlled flight into terrain and one involved flight into instrument meteorological conditions.
Officials from the Federal Aviation Administration will also provide testimony on each of the three panels.
The first panel, looking at ways to avoid controlled-flight crashes — including through on-board technology and weather sources — will also have a representative from Honeywell. The New-Jersey-based company makes terrain-warning systems.
The second panel will address operational procedures at Hageland.
A third panel will look at safety and oversight in Alaska aviation, including the FAA's oversight of the Medallion Foundation's Shield Program, an aviation safety program. The Medallion Foundation, a recipient of federal funds, was formed in 2001 to reduce aircraft accidents in Alaska.
The hearing, starting at 8 am. Thursday, will be held in the Mid-Deck Ballroom of the Captain Cook Hotel. It will be available online at ustream.tv/channel/Rmfw7ZW73v4.
Related stories from around the North:
Canada: Surveillance and search and rescue top Canada's Arctic defence priorities, Radio Canada International
Finland: Helsinki, Finland set to become world's busiest sea passenger port, Yle News
Norway: Russia announces daily flights from Murmansk to Tromsø, Norway, The Independent Barents Observer
Russia: Passenger numbers skyrocket at remote airport in Russian Arctic, The Independent Barents Observer
Sweden: Swedish city of Umeå paves the way for green electric bus revolution, The Independent Barents Observer
United States: Bill allowing road through wildlife refuge in Alaska passes U.S. House, Alaska Dispatch News