Sweden plans construction of northern coast railway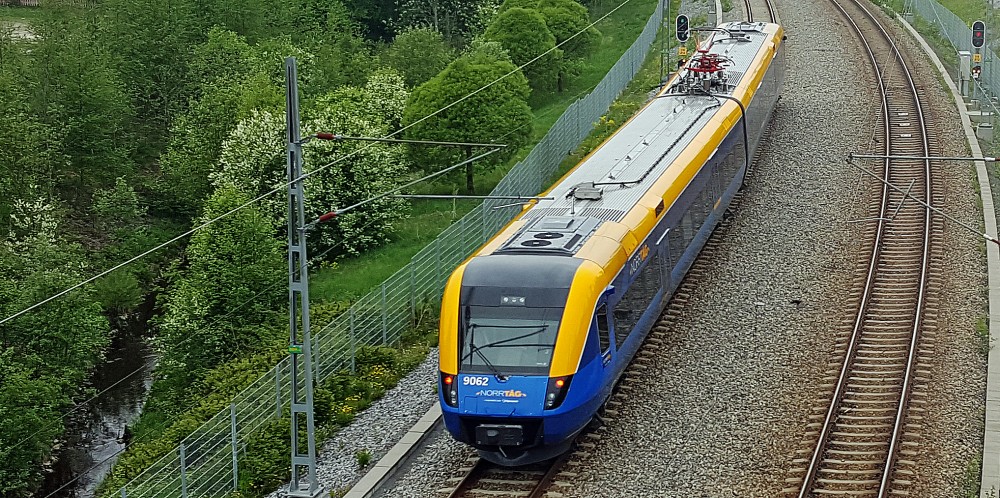 First leg of the new railway along Sweden's northern coast is included in the Transport Administration's proposal for the national plan for 2018-2029.
North Bothnia Line is important for the future of industry and businesses in northern Sweden, says Lorents Burman, Chairman of the group planning the railway.
"A fast start of the construction works will increase the growth potential of some of Sweden's strongest and most future-oriented industries. For us, there is only one goal: that the section is built in its entire length. Today's proposal is an important milestone," says Lorents Burman.
When approved by the Swedish Government, construction work on the first leg of the railway, from Umeå to Skellefteå can start.
North Bothnia line is supposed to link the 270-kilometre distance from Umeå with Luleå along the coast of Bothnia. When completed, the railway will be connected to the already excising lines from Boden to Haparanda and the line via Kiruna to Norway's port-town of Narvik.
The new railway will, according to the Transport Administration, cut costs for freight transport by about 30%. Travel time for passengers will be halved, enabling better commuting between the cities along the coast for workers.
Going further north
North Botnia Line is a prolongation of the Bothnia Line that opened seven years ago between Örnsköldsvik and Umeå. Last year, the European Union granted 100 million Swedish kroner for extending the railroad from Umeå to Skellefteå and with the positive go-ahead from the Transport Administration, cash is expected to come on the table from the Swedish Government as well.
"We are confident with the positive signals that we have received from the Swedish Prime Minister and several Ministers. We know that they understand the importance of the North Bothnia Line," says Lorents Burman.
Estimated price tag for the distance Umeå to Luleå is 30 billion Swedish kroner (€327 million).
Norway's Arctic railway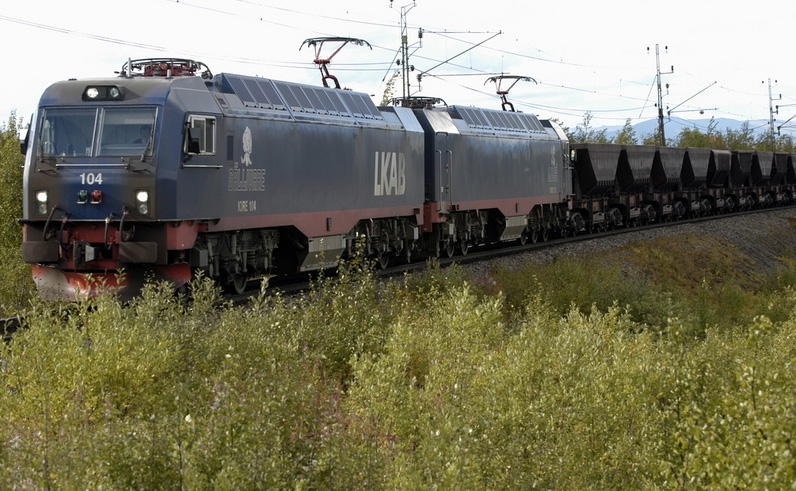 Earlier this year, Norway's National Transport Plan for the period 2018 to 2029 opened for a "a thorough study on cost benefit value on extending the railway to Tromsø." Norway's railway network today ends in Fauske, just north of the Arctic Circle. An irn-ore cross-border-railway links Narvik harbour further north with Kiruna in Sweden. A railway all north to Tromsø has only been a dream.
The current renaissance for railway construction in the high north of Europe is not only limited to Sweden and Norway. Finland has initiated a study on possible ways to link Lapland with ice-free harbours, either to Narvik, Skibotten or Kirkenes in northern Norway.
In Russia, Chinese investors have shown great interest in the upcoming Belkomur railway, a project that will cut transportation distance for cargo from Siberia, via the Urals and the Komi Republic to the White Sea by some 800 kilometres.
Related stories from around the North:
Canada: Former Gov. Murkowski to explore creation of Alaska-Canada rail link, Alaska Dispatch News
Finland: European Parliament member bikes 240 km in support of Arctic railway, The Independent Barents Observer
Norway: Sámi concerned about Arctic railway plans, The Independent Barents Observer
Russia: New Arctic railway is named Infrastructure Project of the Year in Russia, The Independent Barents Observer
Sweden: High-speed train kills 54 reindeer in Arctic Sweden, Radio Sweden
United States: U.S. transportation secretary announces efforts to speed up project development in Alaska, Alaska Dispatch News