Aili Keskitalo new president of Norway's Sami Parliament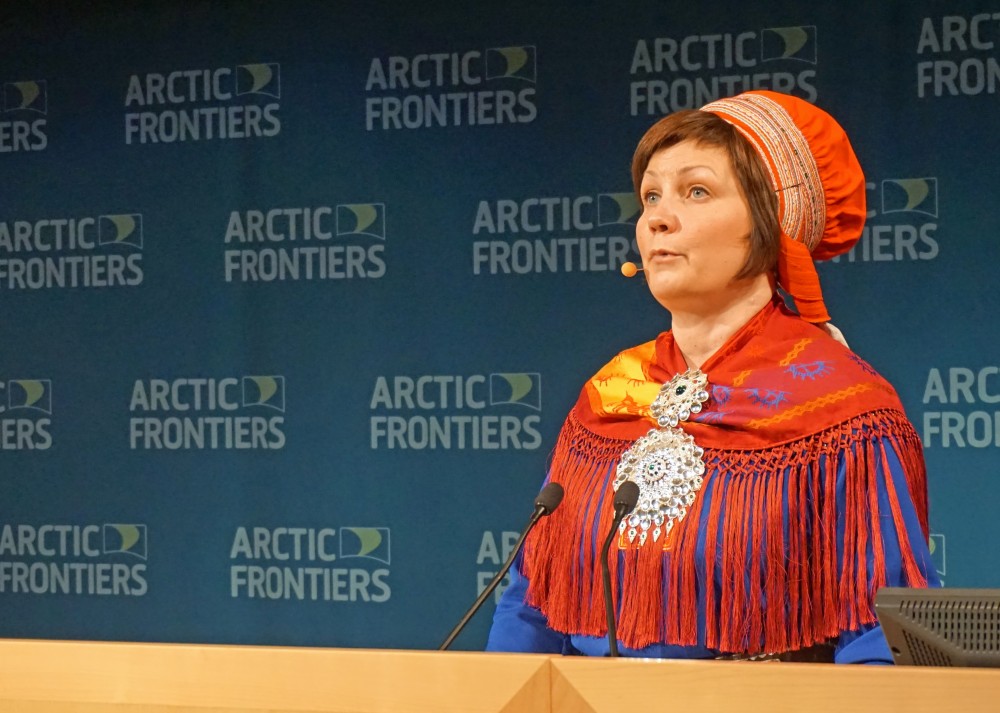 Sami unity, cross-border cooperation, language, rights and self-determination are key priorities when Aili Keskitalo now takes the lead in the Sami Parliament of Norway.
Aili Keskitalo is back in the presidential chair after a clear vote of support in Monday's elections to the Sami Parliament. Her party, Norwegian Sami Association (NSR), got 27% when 81% of the votes were counted Tuesday morning. Second is the Labour Party with 16,8% followed by the Center Party with 7,9%. Updated results are published at the portal of the Election Directorate.
«Sami unity and cross-border cooperation is important and a priority for us,» Aili Keskitalo says to the Barents Observer when asked about highlights for the presidency.
«Our basis is Sami rights and self-determination, but I think Sami language will be a central policy area for this period,» Keskitalo says and points to the debate following the Norwegian Official Report (NOU) presented last year. The report outlines how to secure the languages and how public services can be provided equal in Sami languages. In Norway, there are three Sami languages; South-, Lule- and North Sami.
This will be Keskitalo's third term as president. Last period ended abruptly when her party Norwegian Sami Association was forced to resign last December as a majority of the parliament voted against the proposed budget presented by the council.
Keskitalo, from Kautokeino in Finnmark, was also president in the period 2005-2007.
Electoral system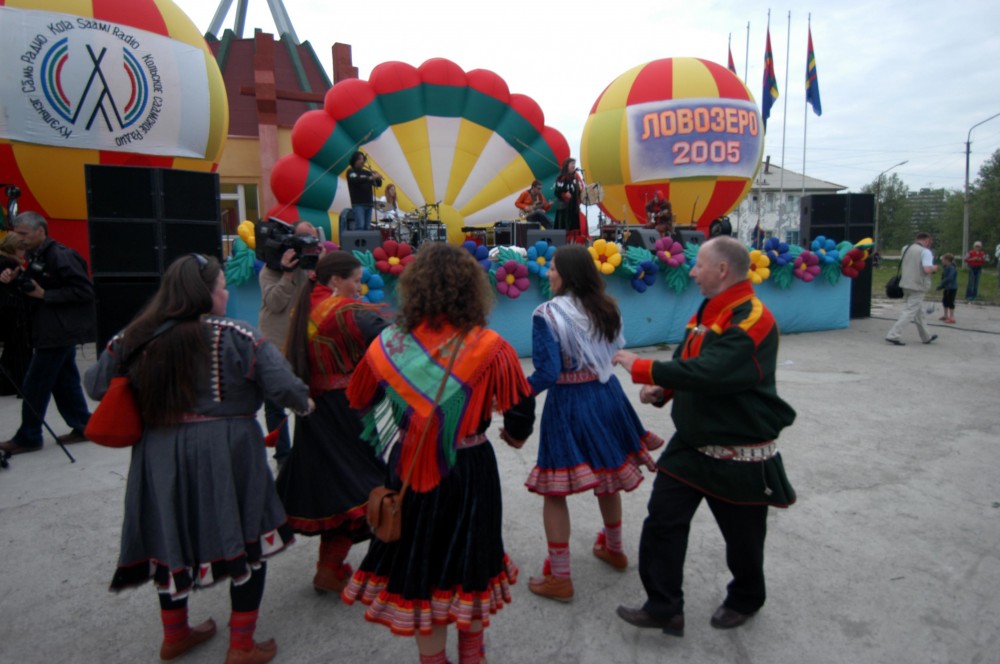 The Sami Parliament of Norway was opened in 1989 and the seat is in Karasjok in Finnmark. It has 39 representatives who are elected every four years, simultaneously as Norway holds elections to the national parliament, Stortinget.
The electoral system for the Sami Parliament is based on the principle of proportional representation in multi-member electoral divisions. Proportional representation means that the representatives are distributed according to the relationship to one another of the individual electoral lists in terms of the number of votes they have received. Both political parties and other groups can put up lists at elections.
For the Sami parliamentary elections, Norway is divided into seven electoral divisions. Persons who have signed up to the Sami census are eligible to vote or be elected. To sign up, the person must consider themselves to be Sami, wither has Sami as his or her home language, or has parent, granparent or great-grandparent with Sami as home language. There are some 17,000 people who have signed up in Norway.
Cooperation with Sami in Russia
The Sami are the only indigenous people in Scandinavia and live in Norway, Sweden, Finland and on Russia's Kola Peninsula. For Aili Keskitalo, cooperation with Sami across the borders in the north is of vital importance.
«We hope to strengthen cooperation with Russian Sami. Given the political situation in Russia, the most realistic is cooperation on culture and language.»
Related stories from around the North:
Canada: Inuit must have seat at the table when Canada's provincial, territorial leaders meet, says ITK, Eye on the Arctic
Finland: Historic Sámi agreement starts long way towards ratification, Yle News
Iceland:  Iceland's Pirate Party leads polls few days before elections, The Independent Barents Observer
Norway:  The election that shook Arctic Norway – Labour Party hammered in North, The Independent Barents Observer
Russia: Russia sets up military unit for propaganda warfare, The Independent Barents Observer
Sweden Sweden police chief granted Canadian company access to sensitive data, Radio Sweden
United States: Trump's election a cold reality check for Arctic, blog by Mia Bennett