Symbols of Nunavut will be added to Centennial Flame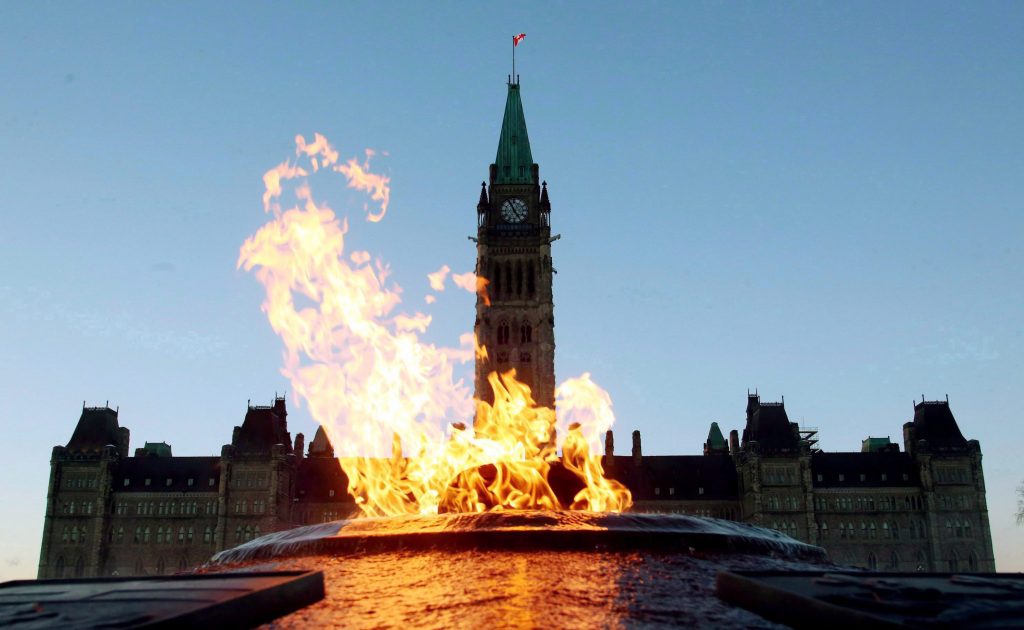 Canada's newest territory will get its place of honour in one of the most photographed landmarks in the national capital as part of the celebrations marking the 150th anniversary of Confederation.
The Centennial Flame on Parliament Hill in Ottawa, will be inscribed with the official symbols of Nunavut, federal officials announced Monday.
An extra panel will be added to the 12-sided structure that features one panel for each province and territory that existed prior to January 1, 1967.
"By including the symbols of Nunavut, the Centennial Flame will now fully reflect Canada from coast to coast to coast," Heritage Minister Melanie Joly said in a statement. "This beautiful territory may be the newest addition to Confederation, but its history and heritage run deep in our identity."
On December 31, 1966, Prime Minister Lester B. Pearson launched Canada's 100th anniversary celebrations by lighting the Flame for the first time.
The monument features the bronze shield of each of the provinces and territories, as well as the date each joined Confederation and their respective floral emblems. These are joined by the fountain's water, representing Canada's unity from coast to coast to coast.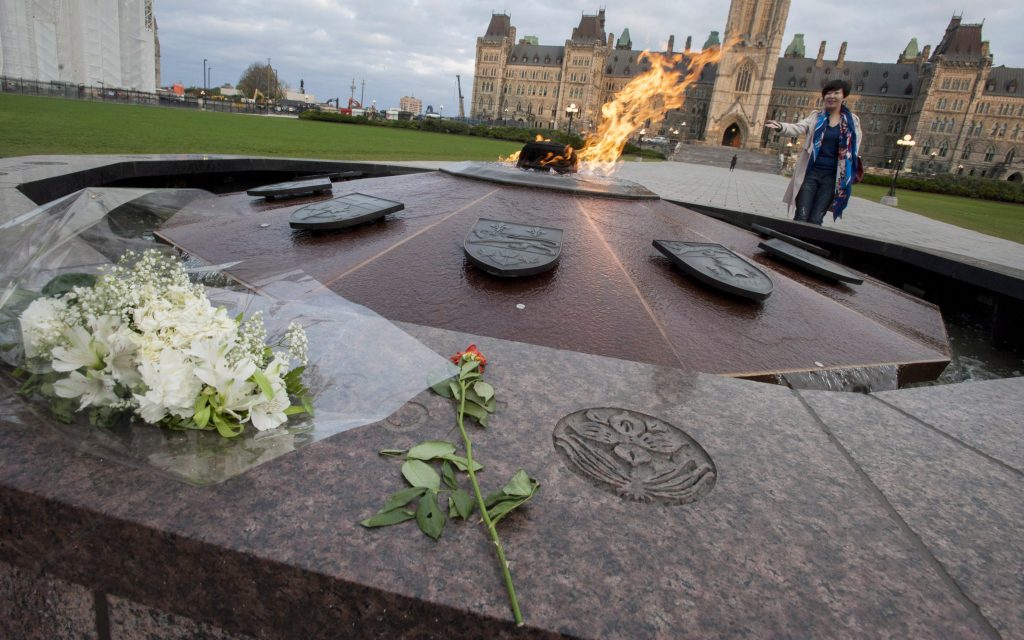 In 1967, Nunavut was still part of the Northwest Territories.
It became a separate territory on April 1, 1999.

The 12-sided structure will be deconstructed and rebuilt with 13 sides to accommodate the new symbols.
Construction will take place throughout the fall, and the refurbished monument is expected to be unveiled in December 2017.
"Nunavut plays an important role in protecting the sovereignty and security of Confederation," George Qulaut, Speaker of the Legislative Assembly of Nunavut, said in a statement. "We look forward to having our symbols included on the Centennial Flame, ensuring that this special landmark honours all jurisdictions in Canada today."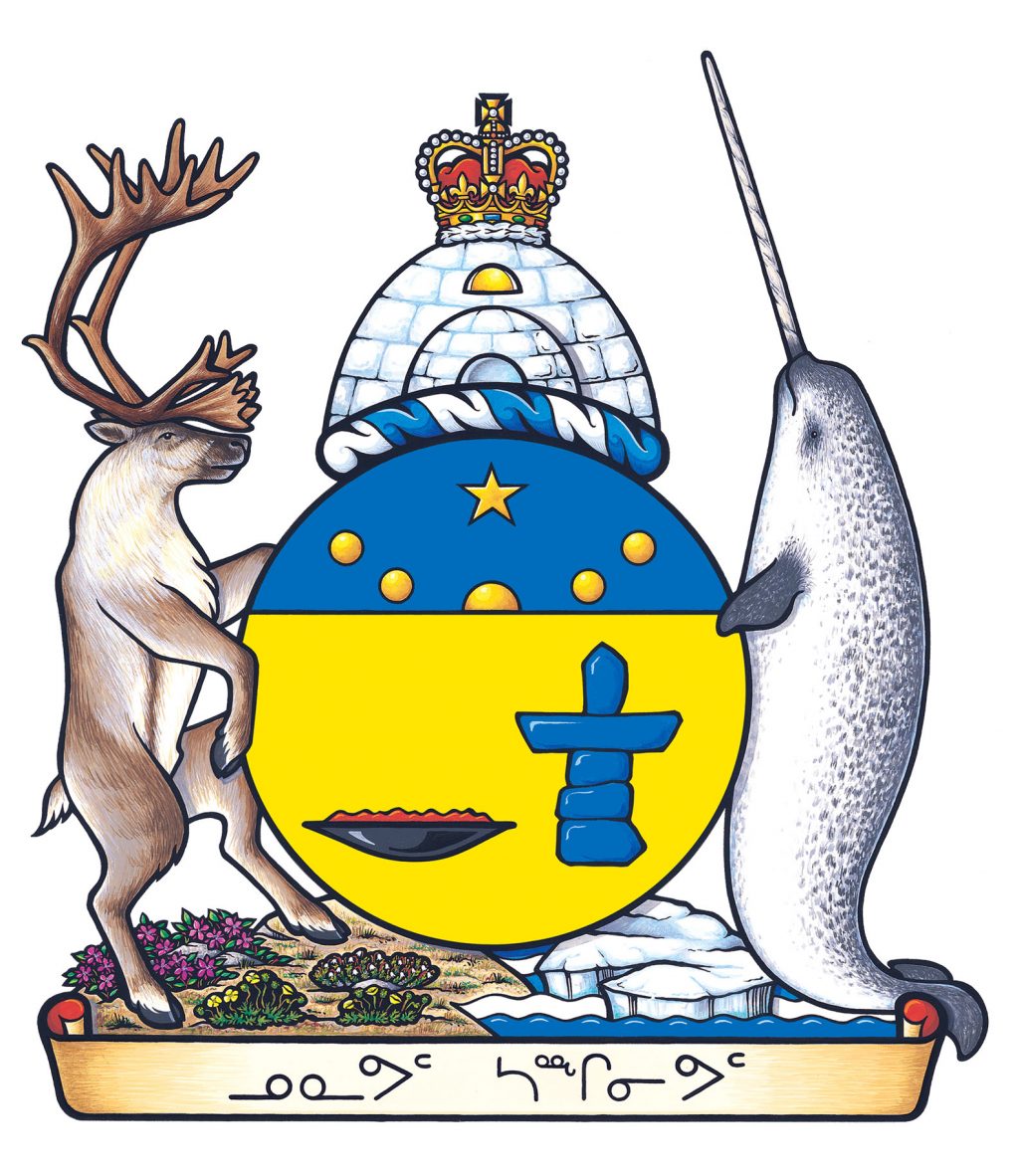 The shield of Nunavut is round and features an inuksuk, a stone monument, which guides the people on the land and marks sacred and other special places, a qulliq, an Inuit stone lamp, five gold circles representing the arc of the Sun, and the North Star.
The official territorial flower is purple saxifrage, which represents the resilience and perseverance of the territory. The territorial motto is Nunavut Sanginivut ("Nunavut, our strength").
Related stories from around the North:
Canada: Inuit must have seat at the table when Canada's provincial, territorial leaders meet, says ITK, Eye on the Arctic
Denmark/Greenland: Ice melt to motivate whizzkids?, blog by Irene Quaile, Deutsche Welle
Finland: Finland's foreign policy includes adorable Arctic emojis, Alaska Dispatch News
Iceland: Iceland's Pirate Party leads polls few days before elections, The Independent Barents Observer
Norway: Aili Keskitalo new president of Norway's Sami Parliament, The Independent Barents Observer
Sweden: Treatment of Sami people among Swedish shortcomings : Amnesty International report, Radio Sweden
Russia: Novatek to artists: Can you beautify our gas plant?, The Independent Barents Observer
United States: 'I Am Inuit' goes from Instagram to museum in Anchorage, Alaska, Alaska Public Media