"Foreign agent" label damages the spirit of Barents cooperation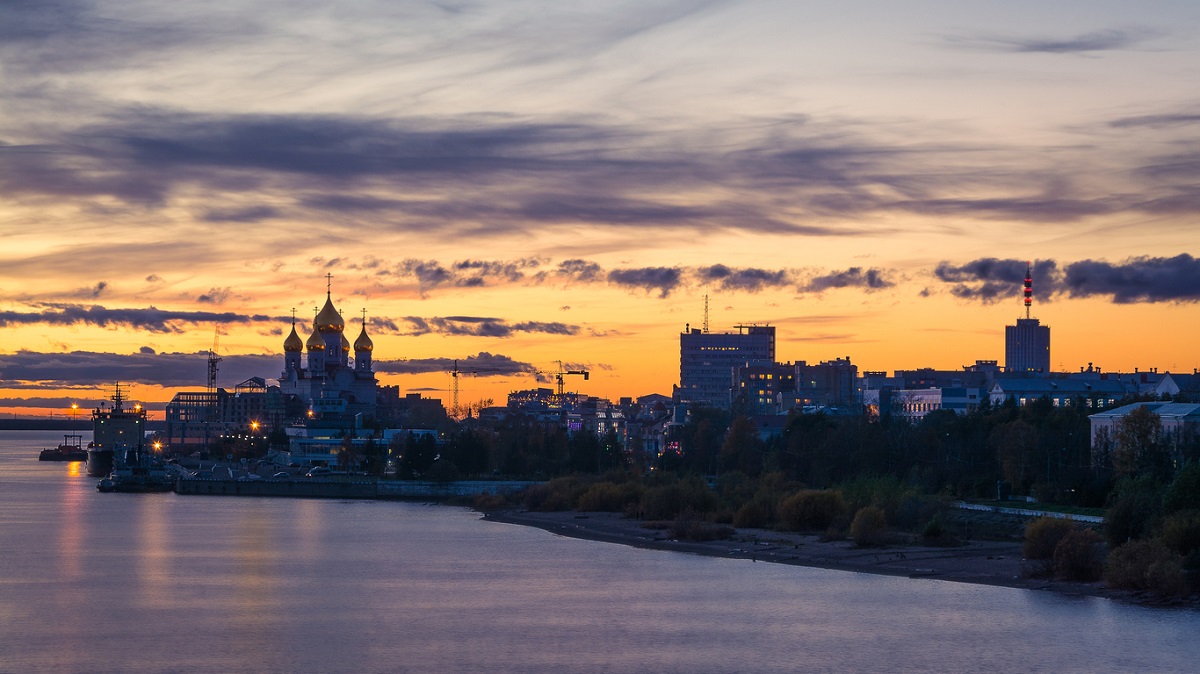 «I've been working with Aetas, an Arkhangelsk based environmental organization for youth, for more than eight years. Now they are declared foreign agents by Russia's Ministry of Justice. Because of their cooperation with us, young Norwegian environmentalists from Nature and Youth,» says an upset Stine Østnor.
«It makes me very sad, but mainly angry,» she continues.
On September 1st, the Ministry of Justice listed Aetas as foreign agent, because of the organization's activities are considered to be «political» and they had received money from Nature and Youth in Norway. Nature and Youth's funding to work in partnership with Aetas comes from the Norwegian Ministry of Foreign Affairs, who allocate grants to cross-border people-to-people cooperation in the Barents region.
Describing the goals, the ministry says on its portal that the Barents cooperation helps to «normalise relations and build confidence across former diving lines in the north» and «maintaining the already well-established people-to-people cooperation.»
Undesirable collaboration
Stine Østnor says branding Aetas with the foreign agent stamp is an attack on the basic fundaments of the Barents cooperation.
«It sends a strong signal from the Russian authorities that cooperation between Russian and Norwegian youth engaged in environment is undesirable,» she says.
Describing her friends in Arkhangelsk, Stine Østnor is clear: «They should be honored, not punished for their work with waste management, forest protection and renewable energy.»
«I've learned a lot through our cooperation, and I have developed a love for Russian nature, culture and people. I can't understand why Russian authorities find young environmentalists that meet, learn from each other and develop friendships across borders so threatening,» Stine Østnor rhetorically asks.
Chilling effect
In Arkhangelsk, Anastasia Kochneva, chairperson of Aetas, is worried about the chilling effect.
«Previously, local activists were interested in how to find a partner organization abroad, but now this is not. No one wants to take risks, because fines are very large,» Kochneva writes in a mail to the Barents Observer.
Like other organizations that not voluntarily signs-up to the foreign agent list, also Aetas risks getting a fine. In the Murmansk region, the environmental group Kola Eco Centre was fined 150,000 rubles (€2,170) for not accepting the status as foreign agent.
«This law rather intimidates and repels young people from cooperation with foreign organizations,» Anastasia Kochneva says.
Barents ministers to Arkhangelsk
The foreign agent law, and the case with Aetas, could be a hot potato on the table when the foreign ministers of the Barents region meet in Arkhangelsk next month for the Barents Ministerial session.
«This is surely a case we will ask the foreign minister to bring up as a concern at the Barents Council meeting in Arkhangelsk in October,» Stine Østnor says.
Her friends in Arkhangelsk agrees. «We definitely need to talk about this. The issue of recognizing public organizations as foreign agents should be given international attention. The need for cooperation and partnership, including in the Barents region, officials of the highest ranks constantly speak at major international events. Cooperation in the Barents region has already been going on for 24 years. It was initiated by Russia and Norway, nevertheless, now there are already several organizations in the Russian part of the Barents region that are foreign agents,» Anastasia Kochneva says.
She asks «it's time to finally figure out why the government representatives say one thing and do something completely different.»
In addition to Sergey Lavrov, foreign ministers from Norway, Sweden and Finland will be talking Barents when meeting in Arkhangelsk in October.
«Very regrettable»
Norway's Ministry of Foreign Affairs regrets the decision by Russian authorities.
«Civil society plays a decisive role in keeping environmental protection on the public agenda. Not least, it is important that young people engage in environmental issues. Therefore, it is very regrettable that the Russian youth organization Aetas in Arkhangelsk now has been listed as foreign agents,» says Marit Berger Røsland, State Secretary in the Ministry of Foreign Affairs to the Barents Observer.
Berger Røsland confirms that Nature and Youth in Norway has received financial support from the ministry's Nuclear Action Plan and funding for project cooperation with Russia.
«Environmental protection and nuclear safety are priority areas for cooperation in the bilateral Norwegian-Russian relations and have given results that benefit both countries,» Marit Berger Røsland says.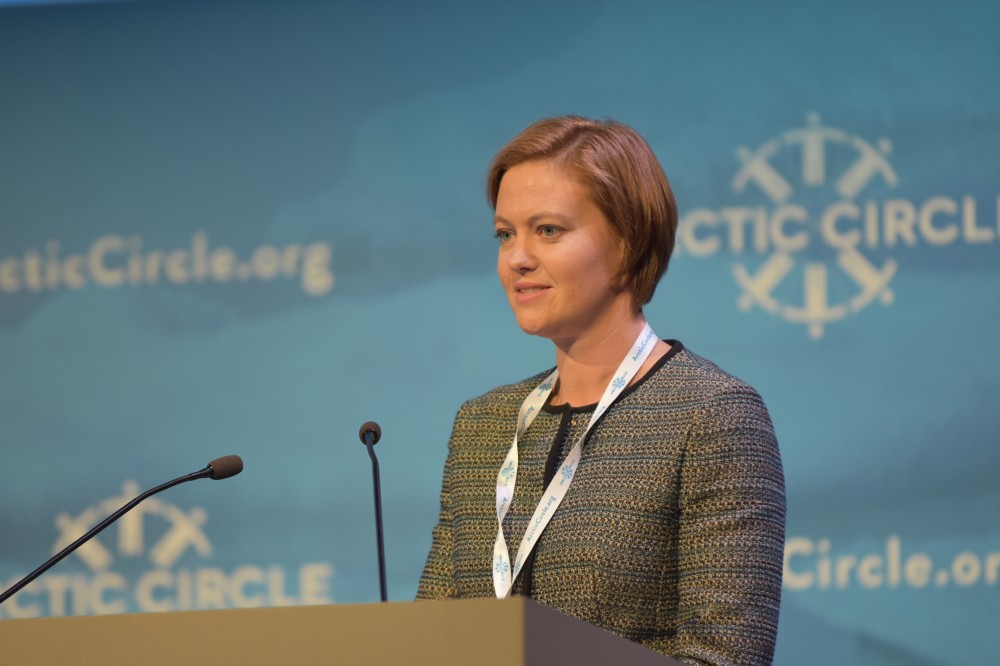 Environmental protection is also included in the multilateral Barents cooperation where a dedicated working group coordinate topics of interest. Next meeting in the working group takes place in Bodø, Norway, in late September.
Many groups got Norwegian funding
There are now nine non-governmental organizations declared as foreign agents in the Russian member regions of the Barents cooperation.
In Murmansk, that includes the LGBT-friendly Maximum, the Humanist Youth Movement and Bellona Murmansk. All three organizations had members that for years were participating in different joint-projects with Norwegian partners where grants came either directly from the Foreign Ministry in Oslo, or through official agencies distributing grants for cross-border cooperation on behalf of the ministry. All three organizations in Murmansk shut-down activities after being listed as foreign agents.
In Arkhangelsk, LGBT-friendly organization Rakurs is listed and in the Republic of Karelia the youth group Nuori Karjala and the eco-group Northern Environmental Coalition are listed. So are the Association of Legal Expertise Partnership Union based in Petrozavodsk.
Even the indigenous peoples group Yasavey Manzara on the tundra in Nenets Autonomous Okrug was placed on the Justice Ministry's foreign agent list. In the Komi Republic, Memorial Commission on protection of Human Rights is listed.
The only civil society group in the Barents region who managed to be removed from the list is Kola Eco Centre. The organization, however, still have to pay the fine.
Only a matter of time
Vitaly Servetnik is based in Moscow and works for Russia's Socio-Ecological Union, an umbrella organization for environmental groups all over the country. He says to the Barents Observer that «every environmental group now has to be prepared. It's just a matter of time.»
«It differ from region to region and we were considering the Barents region to be most favorable for environmental groups. But now the general line is the same, sooner or later active non-governmental organizations with any form of foreign support are becoming labelled and most likely have to close down.
In Arkhangelsk, Anastasia Kochneva will not throw in the towel without fighting back.
«We will try to appeal the decision. Although statistics show that it is almost impossible to be removed from the register of foreign agents, but we want to try to reduce fines as much as possible,» she says.
Kochneva tells that Aetas have many supporters in Arkhangelsk and the news about being listed as foreign agents caused strong reactions in regional media.
«Many of them took our position because they really see the results of our work in the region.»
Related stories around the North: