Al Gore: Climate change is a huge business opportunity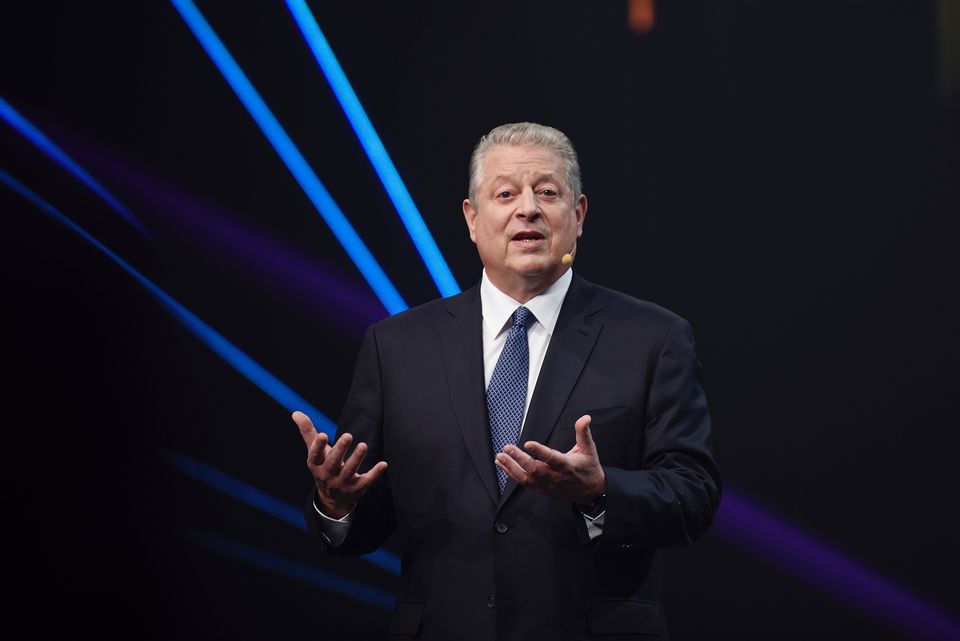 The former US vice president Al Gore said in his keynote speech at Slush on Thursday that climate change is a huge business opportunity. The annual startup jamboree opened on Thursday, welcoming 20,000 attendees, 2,600 companies and 1,500 investors to the Finnish capital for two days of frenetic pitching, presentations and deal-making.
Opening the event, keynote speaker Gore said he had not come to the annual event in Helsinki to entertain the attendees, but to recruit them to help solve the world's biggest problems – and to make money on the side.
Gore's big message was that climate change is a business opportunity. In 2004, Gore co-founded Generation Investment Management, which invests in sustainable companies including Proterra, a manufacturer of electric buses.
Food prices to rise
As climate change hits and agricultural production suffers, the price of food will rise. As a result, up to a billion people may leave their homes in the next decades, warned Gore, who narrowly lost the 2000 US presidential election.
Gore added that he is optimistic about the Paris Agreement on climate. Even though US president Donald Trump has stated that the US will withdraw from the 2016 agreement designed to cut greenhouse gases, the next president could easily rejoin it, noted Gore.
Besides, many states such as California and thousands of companies remain committed to the Paris accord regardless of Trump's plans, Gore said.
Princely visits
Slush also welcomed other celebrities including Prince Daniel of Sweden and the Duke of Cambridge, who is second in line to the English throne.
The Duke, better known as Prince William, received two handmade hobbyhorses for his children, referencing a recent Finnish craze for older children to use the equine toys, before heading to Helsinki city centre to gladhand well-wishers and meet Santa Claus.
Related stories from around the North:
Canada: Arctic nickel, not oil, could soon power the world's cars, Blog by Mia Bennett, Cryopolitics
China: China's Belt and Road initiative moves into Arctic, blog by Mia Bennett
Finland: Positive forecasts upgraded to 3% growth for 2017 Finland economy, Yle News
Norway: Norway's oil fund wants out of oil and gas investments, The Independent Barents Observer
Russia: Northern Sea Route is free of ice, Arctic shipping thrives, The Independent Barents Observer
Sweden: Sweden's climate minister : U.S. withdrawal from Paris sends a bad signal, Radio Sweden
United States: Big questions emerge over $43 billion gas-export deal between Alaska and China, Alaska Dispatch News