Iceberg-spotting competition will land winner US$50,000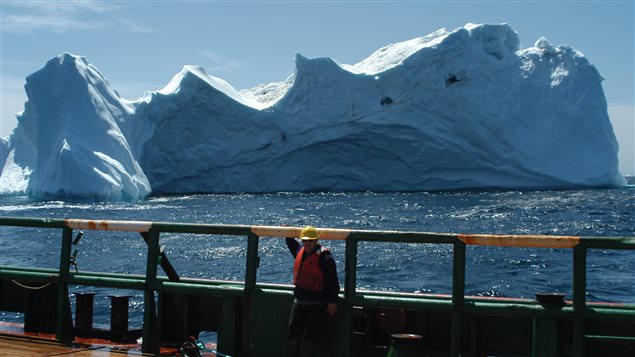 People from all over the world have joined a competition to find a better way to identify icebergs floating off the eastern coast of Canada.
Currently, satellite images and radar show blobs on the ocean but they must be analysed to determine whether they are ships, marine mammals or icebergs. People are good at that, but machines are faster and the search is on for new and better computer technology.
About 1,500 teams so far are competing to find better technology and a chance to win the $50,000 US in prizes.
Response may be due to 'cool factor'
People's reaction to the contest has surprised Desmond Power, vice-president of the company that co-launched the competition, C-CORE.
"We figured initially that we might get a couple of hundred people interested and we really underestimated the curiosity or the cool factor associated with this project," he told Radio Canada International in a phone interview.
"We live here in Newfoundland so we see icebergs all the time in the spring…so it's kind of like old hat to us. But I guess it's very cool to people who have not seen satellite images or not seen icebergs."
There is great demand for information on icebergs for several reasons. They are a threat to ships. Oil rigs are designed to withstand iceberg hits, but they must be shut down if that seems imminent and that is costly. And tourists and the tourism industry want to be able to find icebergs for viewing purposes.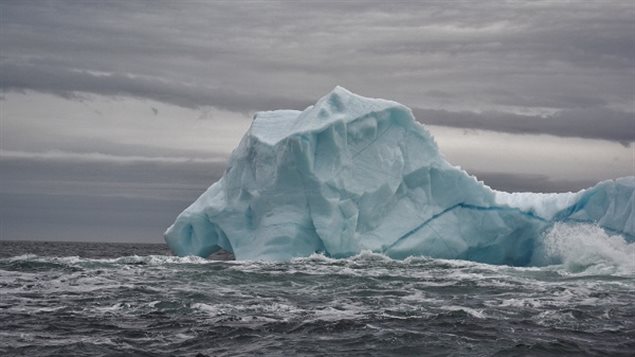 Those competing have a chance to look at satellite images of about 5,000 targets and find ways to distinguish what they are.
The contest closes on January 16, 2018. It was launched by C-CORE and the Norwegian energy company Statoil.
Related stories from around the North:
Canada: Test clean energy solutions in south before implementing them in Arctic communities: report, Radio Canada International
Finland: Renewables to provide bulk of Finland's energy in 2018, Yle News
Greenland: Chasing electric blue icebergs in Greenland, blog by Mia Bennett
Norway: 'We will come back', Statoil says after disappointing results in Barents Sea, The Independent Barents Observer
Russia: In the Barents and Kara seas for 40 days, learning to move icebergs, The Independent Barents Observer