News in Russian still important in Finland, 100 years after independence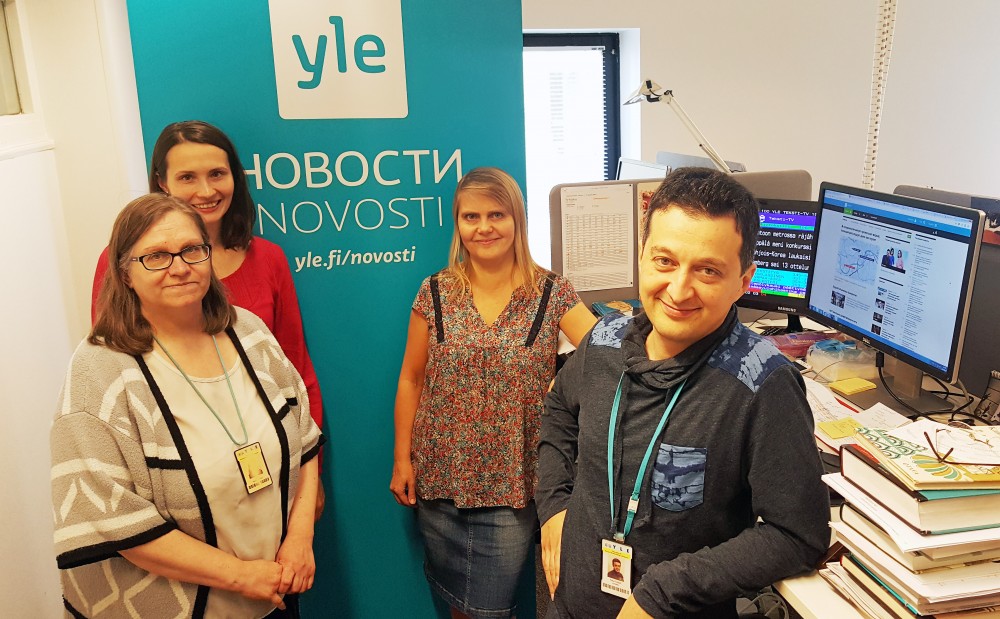 Eye on the Arctic editor's note: Yle News is part of the Eye on the Arctic circumpolar news partnership.
«Our task is to tell about what happens in Finland. We try to give neutral news, and that is what makes us popular,» says Heli Jormanainen with YLE's news-desk in Uutiskatu (News street) in Helsinki.
On Wednesday, Finland's 100 years of independence from Russia is celebrated, but relations with Russia is still an important part of Finnish society.
In the period from just before the breakup of the Soviet Union, thousands of people with Finnish roots, the Ingrians from the region around St. Petersburg, moved to Finland. Not all of them spoke Finnish. Today, there are more than 25,000 Russian Ingrians living in Finland.
Also, many other Russians have moved to Finland over the last two decades.
«There are about 70,000 Russians and Finnish-Russians living in Finland today. Many of then, especially the elderly people, never learned Finnish properly,» Jormanainen tells. «Our news service is needed.»
YLE started to air news in Russian language in 1990. Today, they no longer provide radio news, but YLE Novosti (News) publishes on internet and has news bulletins on TV. «Russians in Finland knows that YLE is quality and unbiased news,» explains Levan Tvaltvadze.
Related stories from around the North:
Canada: Canadian NGO wins Google grant to build 'Wikipedia of Inuit knowledge', Radio Canada International
Finland: Norway and Sweden surpass Finland in 2017 press freedom rankings, Yle News
Norway: Barents Observer Editor Thomas Nilsen's case against FSB up in Moscow City Court, The Independent Barents Observer
Sweden: Rural citizen journalism and fake news in the spotlight in North Sweden, Radio Sweden
Russia:  Report: Russia spread fake news and disinformation in Sweden, Radio Sweden
United States: ADN newspaper reverts to its older name, Anchorage Daily News, Alaska Public Media