"Gender-equal snow-clearing" to benefit cyclists and pedestrians in Sweden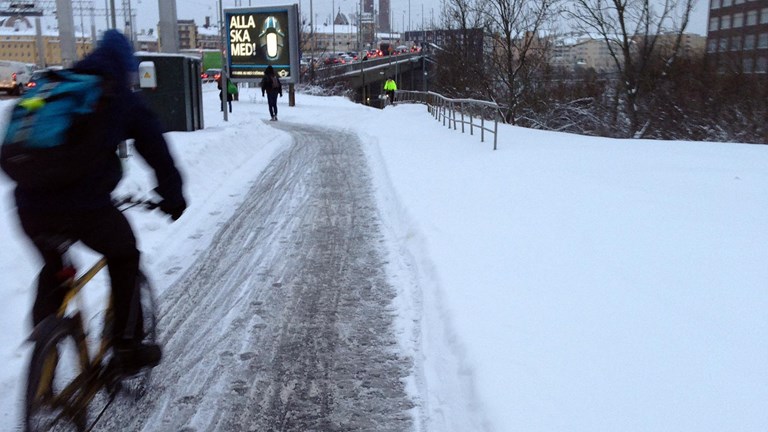 As snow continued to fall across Sweden this week amidst severe weather warnings, some cities implemented gender-equal snow clearing policies, which means sidewalks, cycle lanes and bus lanes are cleared first and other roads second.
Daniel Helldén, vice mayor of Stockholm and head of the City's traffic division, told Radio Sweden that women walk, cycle and use public transport to a greater extent than men, who, in turn, dominate the roads. And so, in the name of gender-equality, the female-dominated modes of transport should be prioritised, he said.
Helldén also added that gender-equality is not the only motivation for making those priorities. "If we do that, we will get a cleaner city, the air will be better, climate effects will be lower and there will be less traffic jams."
Cities tend to prioritise clearing and maintaining roads in order to ensure that emergency and service vehicles can always get through. So could the gender-equal snow clearing policy be a hindrance to vital services in winter time? Could it, in fact, be dangerous? Helldén does not think so.
Related stories from around the North:
Finland: As snow continues to fall, Eastern Finland enters second week without power, Yle News
Iceland: High peak in low season, Iceland's mass-tourism boiling over, The Independent Barents Observer
Sweden: Greens demand total ban on studded tires in Sweden, Radio Sweden
Russia: Challenges ahead for electric car chargers along Europe's northernmost highway, The Independent Barents Observer