U.S. Coast Guard turns to Canada for help with designing its new heavy icebreaker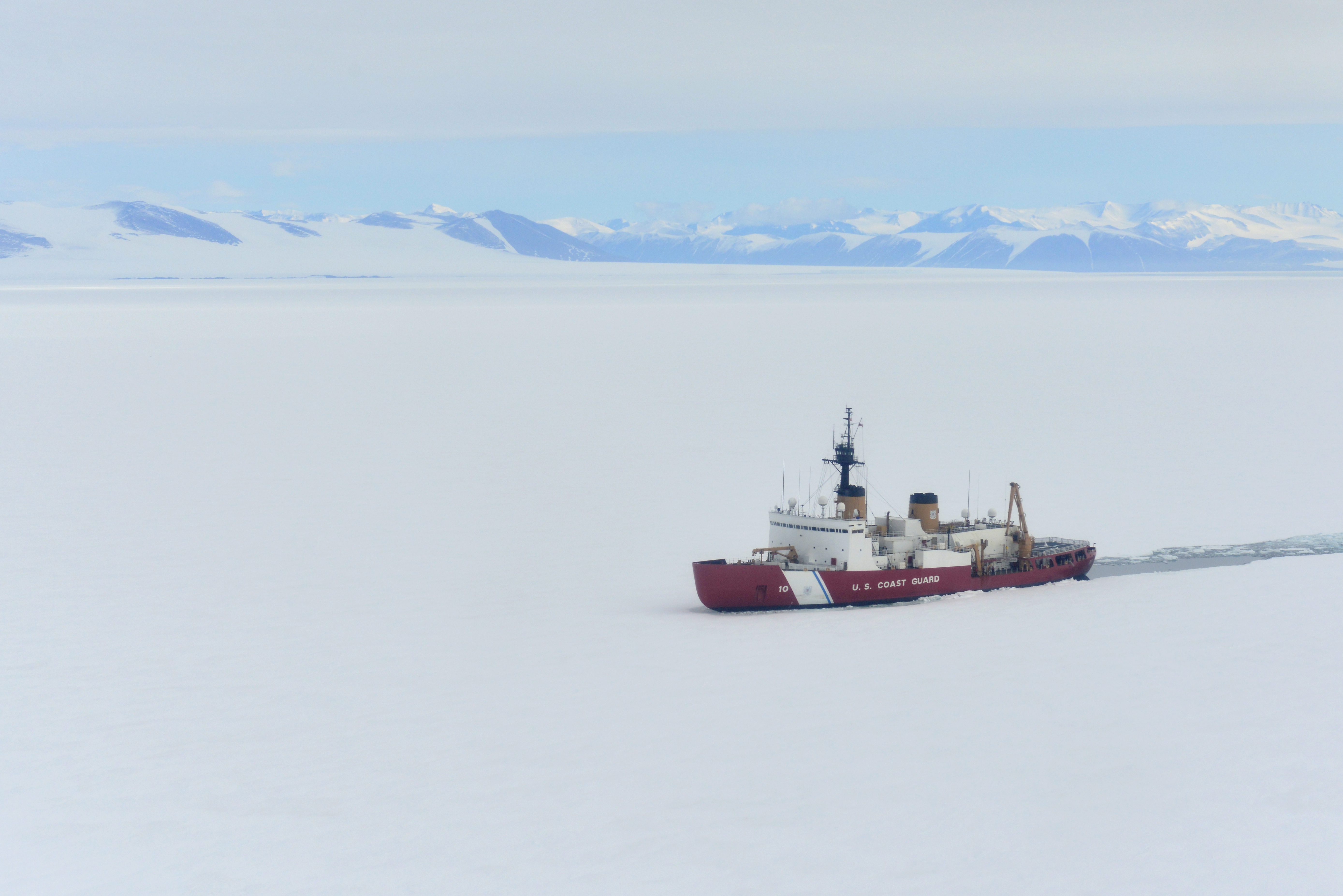 With growing concerns over its apparent "icebreaker gap" with Russia and an urgent need to replace its only operational heavy icebreaker the United States Coast Guard has turned to Canada for help in designing the future generation of its polar-class heavy icebreakers.
The U.S. Coast Guard is collaborating with the National Research Council of Canada (NRC) to access its renowned ice tank facilities in St. John's, Newfoundland, to model and evaluate the specifications needed to design the new heavy icebreakers.
The U.S. has only one operational heavy polar icebreaker: the 399-foot Coast Guard Cutter (USCGC) Polar Star, commissioned in 1976. It is expected to remain in service up to 2023. The second heavy icebreaker USCGC Polar Sea is not seaworthy and serves as a parts donor to its sister ship.
Their younger cousin, the 420-foot medium icebreaker USCGC Healy, which was commissioned in 2000, can only break through about eight feet of ice, not enough for some of the heavy lifting needed for U.S. operations in the Arctic and Antarctica.
Multi-mission ship
Neil Meister, technical director of the U.S. Coast Guard Polar Icebreaker Acquisition Program, said the government released its request for proposals (RFP) to build a heavy polar icebreaker to replace Polar Star with options for two others on March 2, 2018.
The new heavy icebreaker has to be a multi-mission type of a ship, capable of conducting nine of the 11 Coast Guard missions and continuously breaking six feet of ice at a speed of three knots, Meister said.
Former U.S. Coast Guard Commandant Admiral Paul Zukunft told a House subcommittee on Homeland Security hearing in May of 2017 that the new design also needs to "reserve space, weight and power if we need to strap a cruise missile package on it."
The Coast Guard is a military service in the United States that supports the Navy and the national security mission, Meister said.
"The military capabilities have not been decided upon, at this point we're still figuring out exactly the level and capabilities that will be required," he said.
Indicative design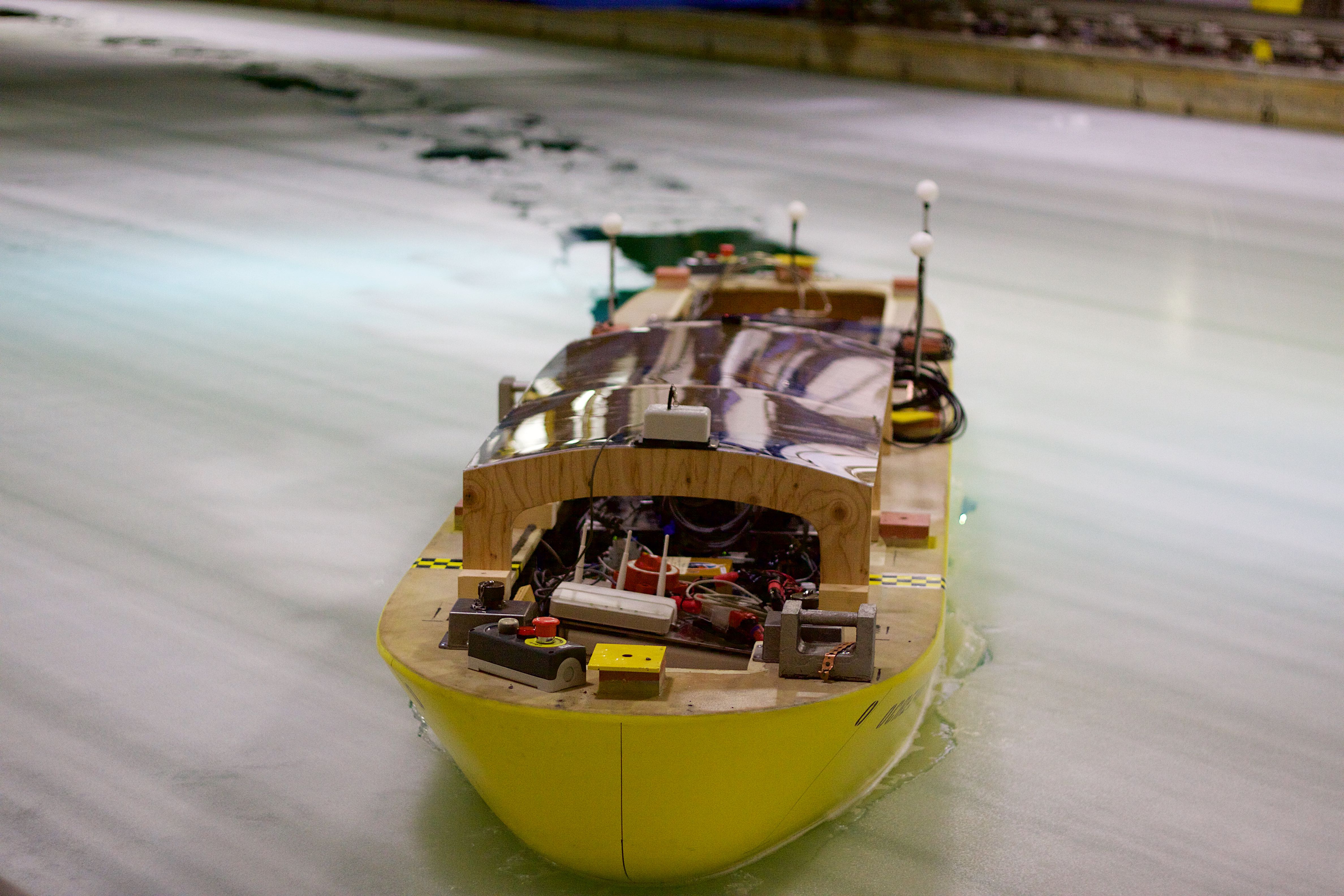 Figuring out all these capabilities that will be required in the new icebreakers is not an easy thing, especially since the last time the Americans built a heavy icebreaker was in the mid-1970s, said John Wang, research officer at the NRC lab.
Before the U.S. Coast Guard puts out bids for the heavy icebreaker, it needs to understand itself what kind of a ship it needs and what it might look like.
And that's where the ice tank in St. John's comes in.
That's where American and Canadian researchers are conducting scale model ice testing of the Coast Guard's indicative design, Meister said.
"The Coast Guard developed the requirements for the heavy icebreaker and then our ship design team, which is a government-led in-house naval architect agent, they developed several different configurations of a ship that would meet the requirements as stated," Meister said. "And then teaming with our friends in St. John's, they constructed several scale models of this indicative design."
Researchers conducted extensive tests of these indicative designs last summer to get feedback on some of the critical technical and engineering issues, he said.
World-class facility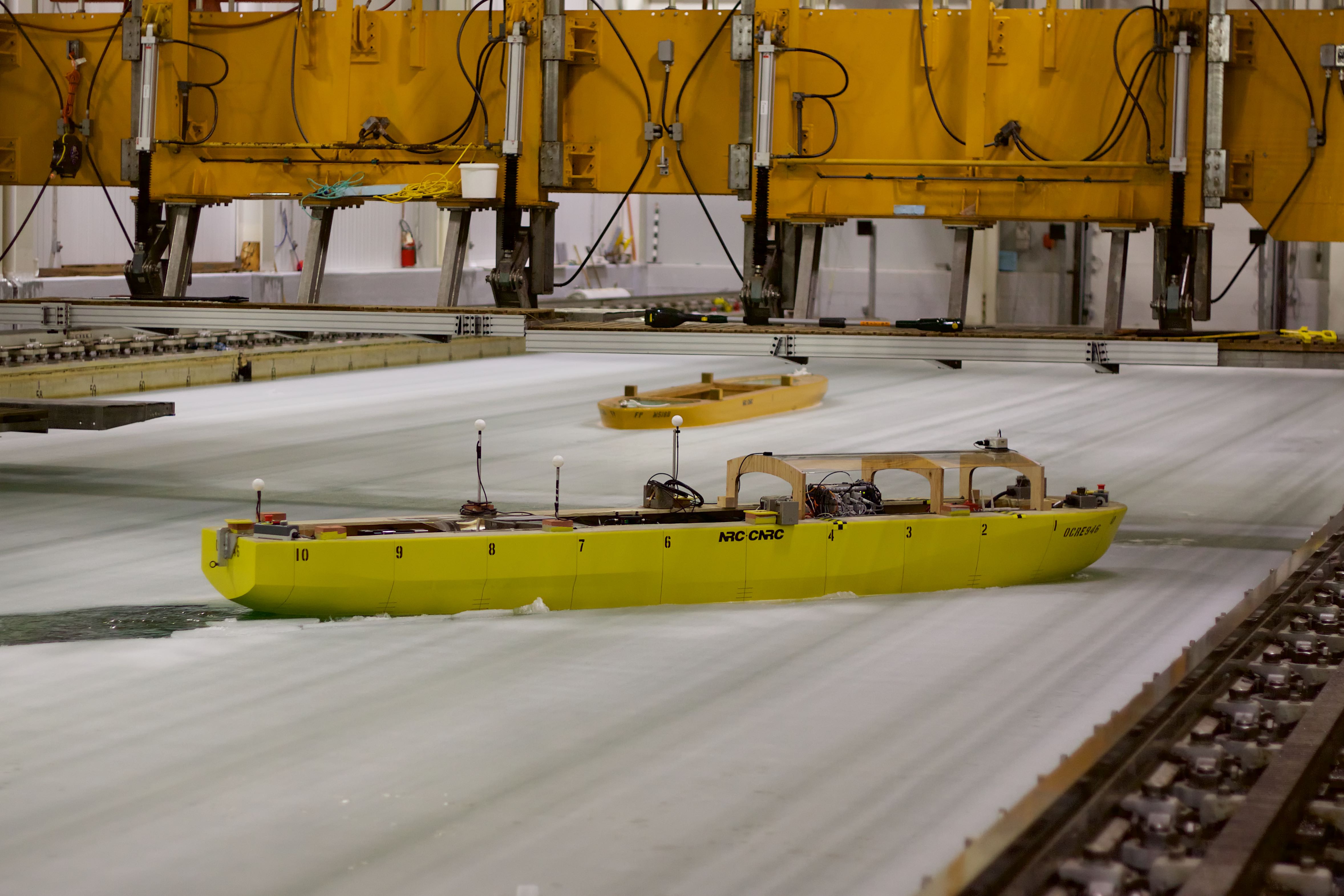 At 90 metres long, the NRC's ice tank is one of the largest in the world.
The ice tank team can model a wide range of ice conditions, including first-year and multi-year ice, pack, ridged, and glacial ice, Wang said.
"We mimicked Arctic conditions, we scaled ice thickness and ice strength and we scaled the models and the speed, so we can run the models and then we can measure the force and power to extrapolate to full scale and assess the performance," Wang said.
The five-metre long scale models of the ship designs created by the U.S. Coast Guard were filled with dozens of sensors allowing researchers to monitor dozens of parameters, said Wang who in 2012 had worked on a similar testing project for Canada's own heavy icebreaker CCGS John G. Diefenbaker.
Meister said he was in awe of the lab's ability to recreate scaled models of ice and ships.
"Ice is infinitely variable and their ability to repetitively create an ice sheet that has consistent characteristics over and over and over again is pretty impressive," Meister said. "And their model-building capability is very impressive also."
Testing full scale models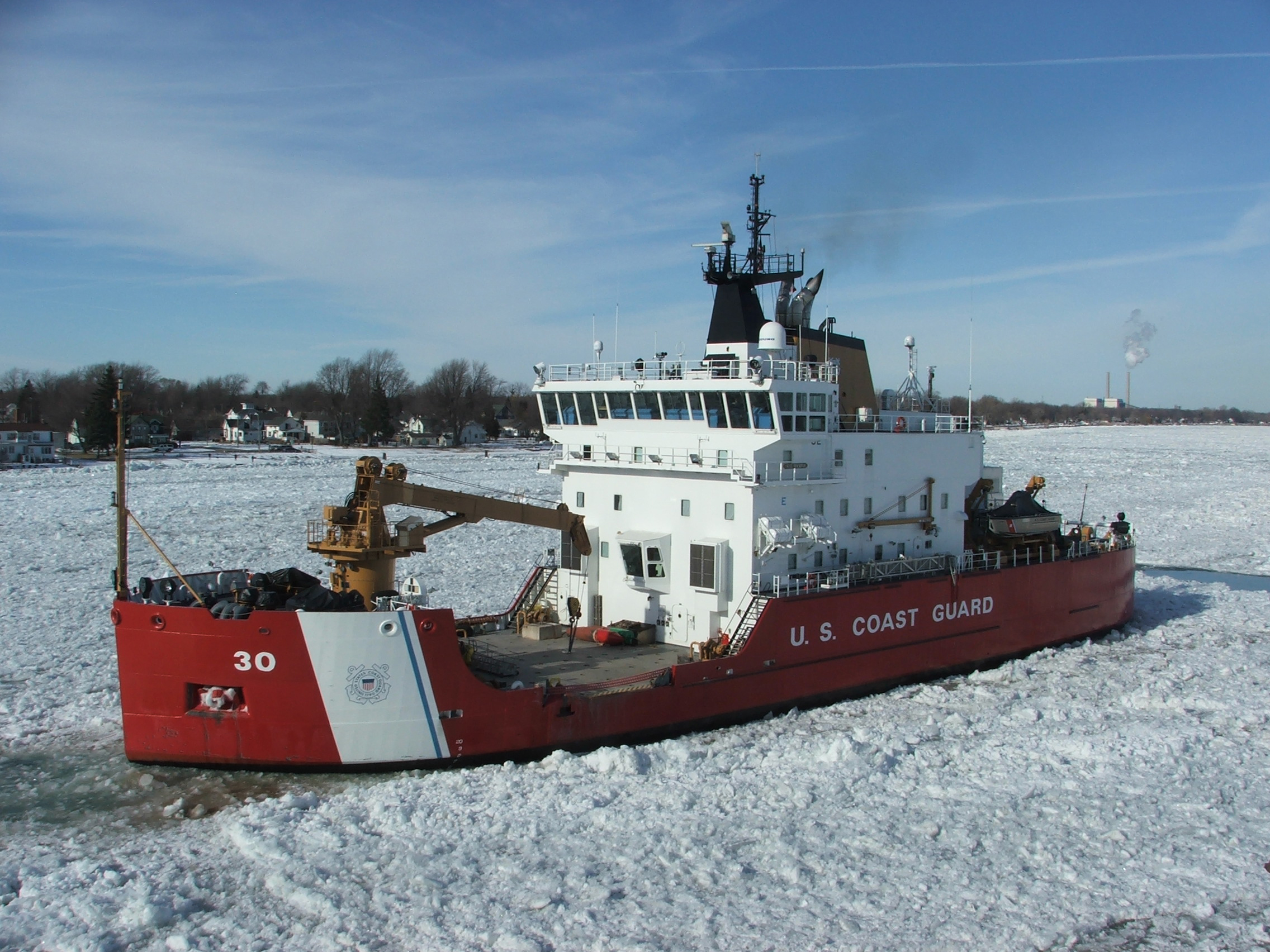 After testing scale models last summer, the Coast Guard and the NRC are now doing correlation testing with a full scale data from the U.S. Coast Guard's Great Lakes icebreaker USCGC Mackinaw, which is being compared to test data of a scale model of the same icebreaker conducted in the ice tank.
"It gives a better understanding how you go from model scale to full scale," Meister said.
The testing at the NRC ice tank in St. John's has already led to some critical changes to the ship capability criteria.
"We confirmed that with modern icebreaker hull form and propulsion configuration design we could reduce the estimated required power," Meister said. "In comparison to polar-class icebreakers they have 60,000 installed horse power and we see that you can meet the same icebreaking capability requirement with about 40 per cent less power."
Benefits for both countries
But the benefits of U.S.-Canada collaboration flow in both directions, Meister said.
"Some of the things that we found out could be applied potentially to the Canadian icebreaker program and the information that Canada has regarding testing of icebreakers both at model scale and at full scale will help us as our program progresses," Meister said.
The collaboration with the NRC is also allowing the Coast Guard to drive down the costs of the new icebreaker.
Eric Nagel, communication director of the U.S. Coast Guard Acquisition Directorate, said the cost target for the design and the construction of the lead icebreaker is expected to be around $746 million US and significantly less for the second and third vessel if the government decides to exercise its option to build them.
Meister said the government expects to receive industry proposals by the end of the year, and then following an evaluation period, to award a contract in spring of 2019. The Coast Guard is aiming to get the new icebreaker no later than 2023, he added. The new vessel is expected to have a service life of about 30 years.
Related stories from around the North:
Canada: Canadian icebreaker sets sail to shore up elusive North Pole claim, Radio Canada International
China: China's Arctic Road and Belt gambit, Radio Canada International
Finland: US icebreaker investment could bring 2 billions euro windfall to Finland, Yle News
Iceland: Calls for action at Arctic shipping conference, Alaska Dispatch News
Norway: A cruise ship bound for the North Pole, The Independent Barents Observer
Russia: Russia fires up nuclear icebreaker for North Pole cruises, The Independent Barents Observer
United States: Luxury cruise ship heads to Arctic, but no environmental review, Radio Canada International