Norway beefs up border patrol with powerful new snowmobiles
They are quick and powerful, and are made for high pace through Arctic wilderness. Almost 100 new snowmobiles are delivered to Norwegian border guards as the local garrison beefs up capacities.
They have a 196 km long border to guard and conditions can be tough. The Norwegian-Russian border runs through mountains, rivers and wetlands, and the border guards are to keep their eyes on it all. It is the northernmost Schengen border and a national security priority for the Norwegian government.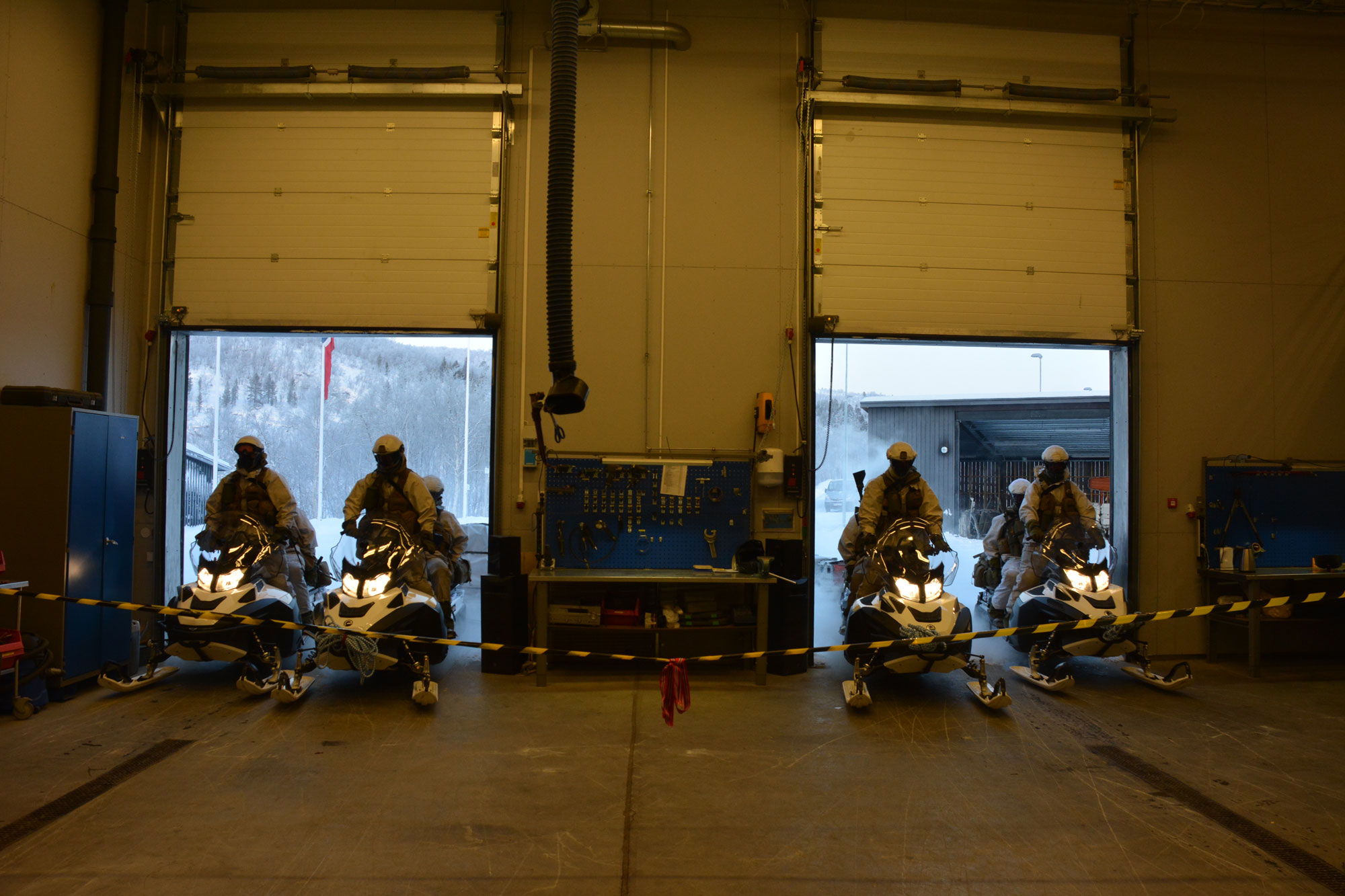 «These men and women deserve the best of equipment,» Colonel Ole Andreas Søbstad said as he and other military representatives today officially handed over almost 100 new snowmobiles.
New hardware
The machinery is part of a 100 million kroner (€10.4 million) investment in new terrain vehicles for the border guards. In addition come 100 new 6×6 wheel ATVs for the snow-free season.
And more equipment is on its way. A total of 1.86 billion NOK (€193 million) is invested in new land capacities only in 2018, a significant growth compared with previous years
«There is a good punch in this work now, and the future looks bright», Brigadier in the Defence Material Agency Morten Eggen said in a presentation.
The new snowmobiles are all delivered by Canadian company BRP and have got necessary technical adjustments at the company's subsidiary in Rovaniemi, Finland.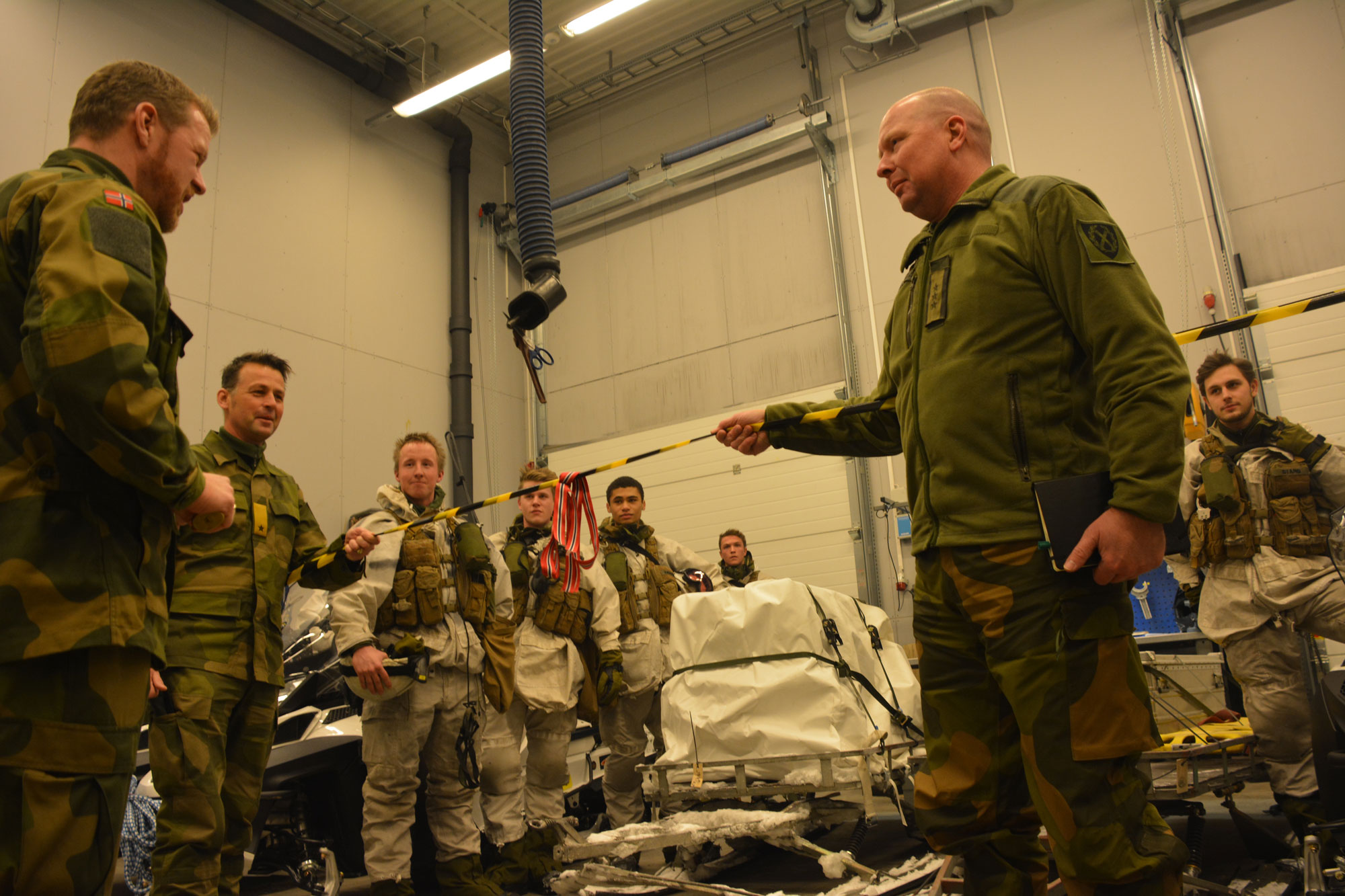 It is a powerful vehicle. The Lynx Commander 800R E-Tec Army is expected to significantly enhance mobility for the border guards.
«There has been an urgent need for this new equipment, and it has been requested for a long time», Morten Eggen says. The new Lynx gradually replaces the former 10-year old snowmobiles used along the border.
Stronger border guards
It is the 600 men and women of the Sør-Varanger Garrison – most of them conscript soldiers – who do the border guarding. It is a good day for for their leader, Lieutenant Colonel Jørn Qviller.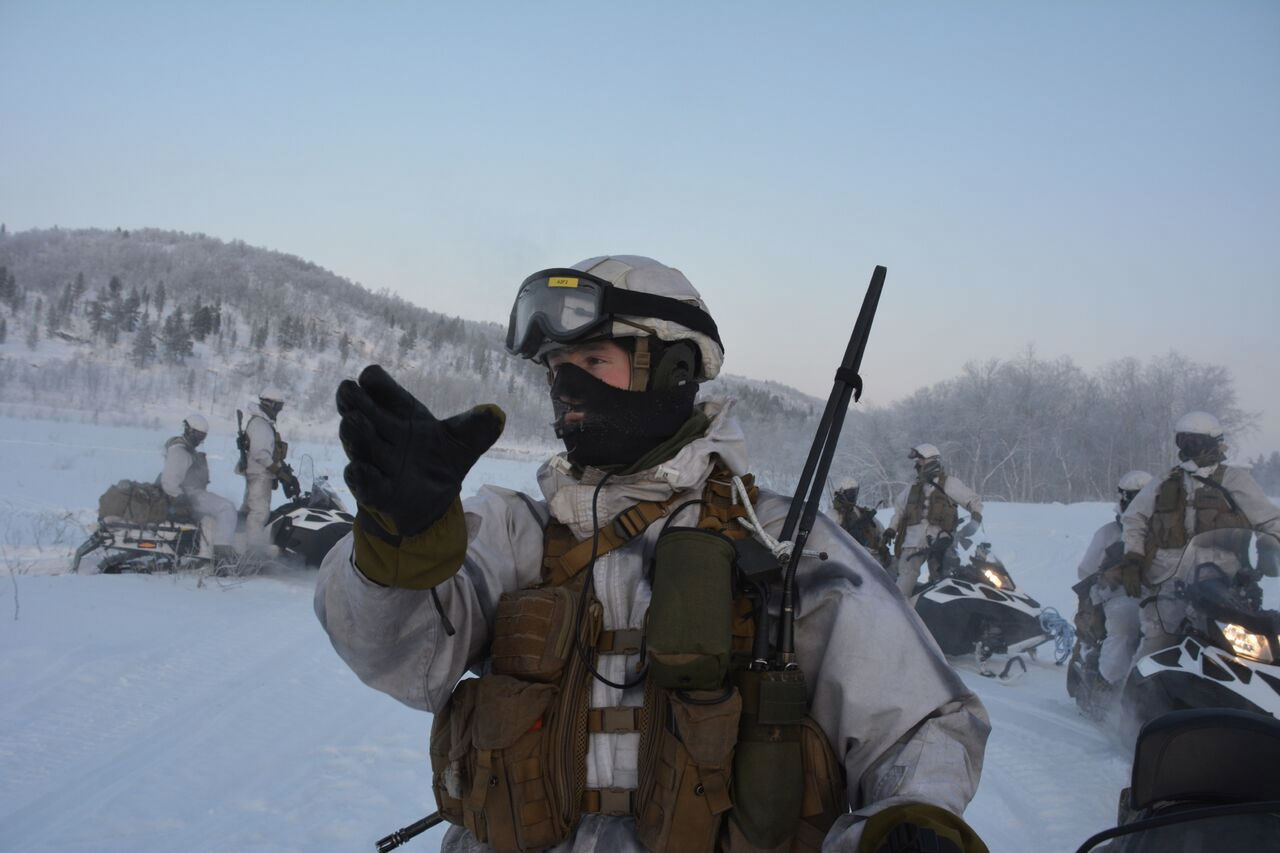 «These vehicles are essential for our active presence along the border,» Qviller says to the Barents Observer.
«It is a very stable and calm border, we have very few illegal border crossings. And this is the way we want to keep it. That means that we have to be on site and react when needed», he underlines.
According to the lieutenant colonel, the biggest challenges for the border guards are connected with the climatic conditions, as well as the big distances. Border guarding is made from two base units and there are 4-person patrols teams out in the field for up to several weeks at a time.
New combat unit
The new terrain vehicles are delivered as the Sør-Varanger Garrison is in the process of strengthening manpower with up to 150 new soldiers.
«We will continue to do what we always have done – to guard the border», Qviller says. «But at the same time we are going to become a better combat unit, the way we were in the 1990s».
The actual buildup of the new force starts this fall and is to be completed by 2022.
Relations with the Russians are based on respect and recognition, Qveller underlines.
And there are many things in common. Including with regard to equipment.
«In many respects we are very equal, they more or less have the same kind of equipment as we.»
That includes the snowmobiles.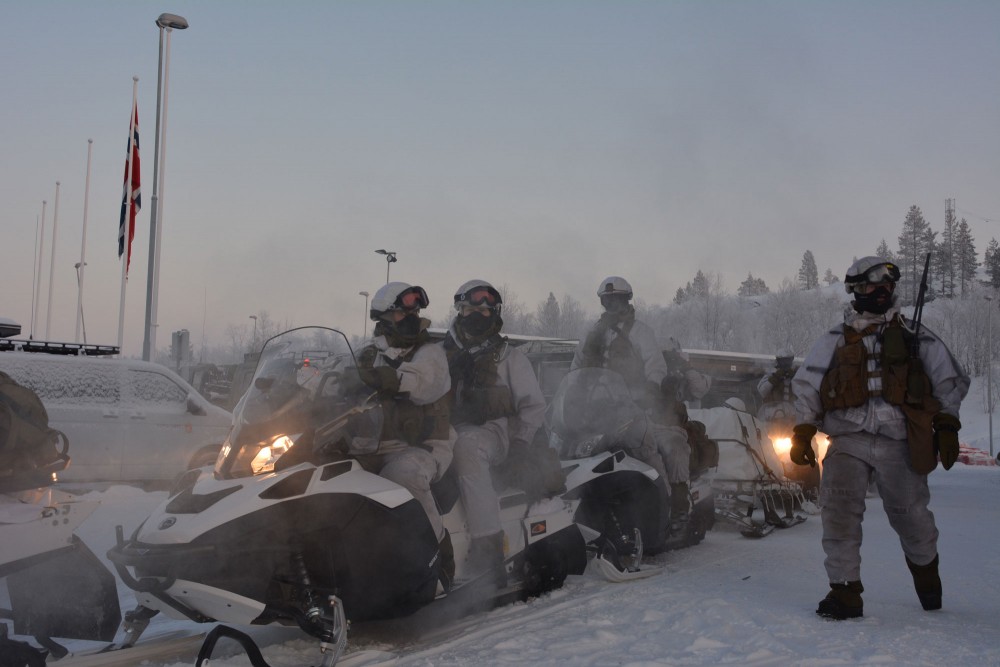 Related stories from around the North:
Canada: Surveillance and search and rescue top Canada's Arctic defence priorities, Radio Canada International
Finland: Finland wants to bolster military by at least 64 fighter jets, Yle News
Norway: Norway kicks off military exercise in the North, The Independent Barents Observer
Russia:  Russia: Tougher measures against extremism and terrorism needed on Norway and Finland borders, The Independent Barents Observer
Sweden: Government split over military threat faced by Sweden, Radio Sweden
United States: Remembering struggles of Alaska's once oldest WWII veteran, Alaska Dispatch News