Indigenous, distinction-based health legislation & moving forward on UNDRIP among Canadian government priorities in throne speech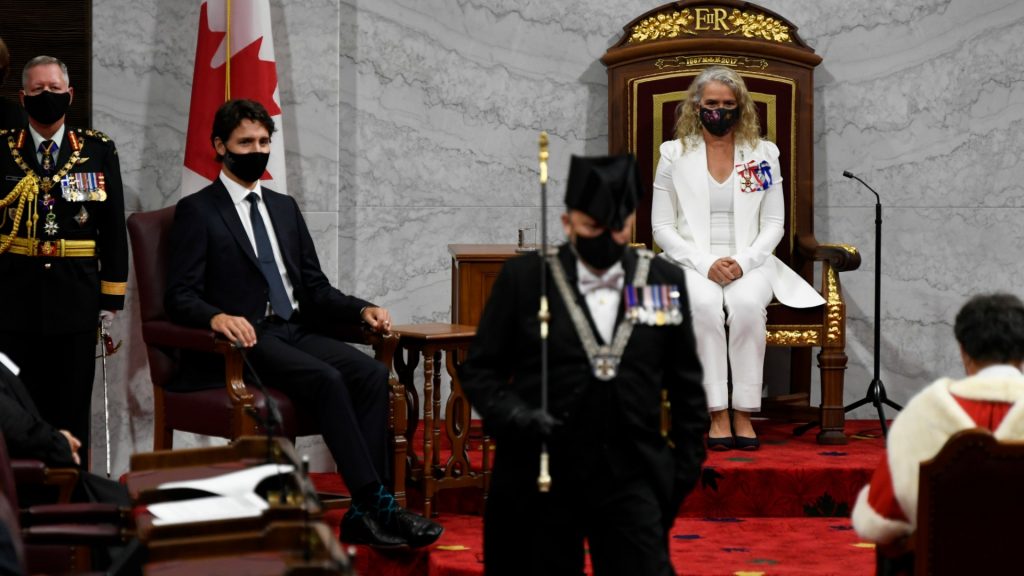 Northern-specific issues were largely absent from Wednesday's throne speech in Canada, but moving forward on introducing legislation on the United Nations Declaration on the Rights of Indigenous Peoples (UNDRIP) before the end of 2020, and continuing work on codeveloping distinction-based health legislation with Inuit, First Nations and Métis,  were among the measures addressed to Indigenous Canadians.
In Canada, the speech from the throne opens a new session of Parliament and sets out the government's priorities. It's read by the Governor General, Queen Elizabeth II's representative in Canada.
As expected, the throne speech, read by current Governor General Julie Payette, focused heavily on health and economic recovery from COVID-19, including the promise to create one million jobs across the country.
Continued work on violence against Indigenous women
Few Arctic-specific issues were outlined in the throne speech, but the government promised to continue work on reconciliation, one of the cornerstone policies of Canadian Prime Minister Justin Trudeau that seeks to redefine the relationships between the government and Canada's Indigenous peoples.
In the speech, the government pledged to continue working on implementing recommendations of the 2015 Truth and Reconciliation Commission report as well as the calls to justice from the 2019
National Inquiry into Missing and Murdered Indigenous Women and Girls (MMIWG).
Canada's National Inquiry into Missing and Murdered Indigenous Women and Girls (MMWIG) was announced by Trudeau in 2015 after calls from many Indigenous leaders, groups and organizations to examine the high rates of violence against indigenous women in Canada.
The national inquiry held 15 public community hearings, and visited each of Canada's northern territories: Yukon in the northwest, the Northwest Territories, and Canada's eastern Arctic territory of Nunavut.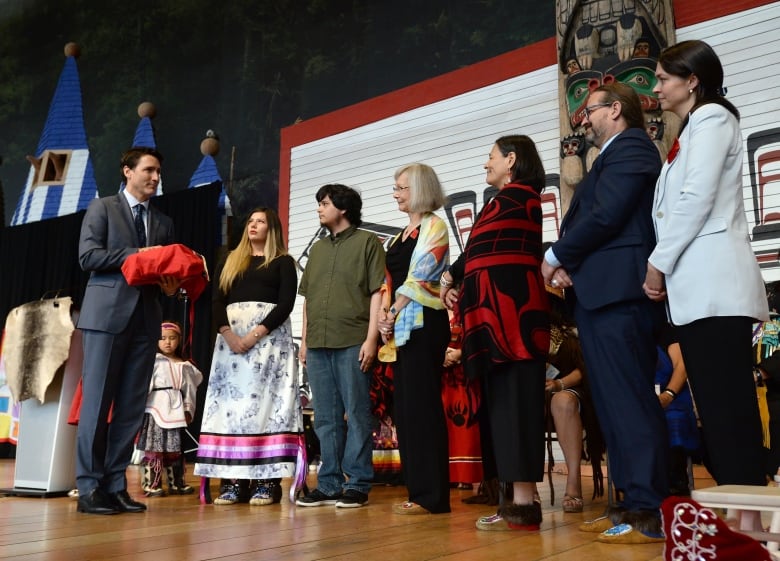 The final report was issued on June 3, 2019 with 231 calls for justice, with 46 Inuit-specific recommendations that included everything from the need for better mental health services in the Arctic to the need for urgent action on the housing crisis.
A national action plan was expected in June, but at the end of May, the federal government said the process had been derailed by the COVID-19 pandemic and that it wasn't possible to give a time line for when it might be finished.
Shelter plans?
Earlier this month, Pauktuutit Inuit Women of Canada, an organization that represents Inuit women in Canada, called on Trudeau and Minister of Crown-Indigenous Affairs, Carolyn Bennett, to make sure concreate measures to address violence against Inuit women were included in government priorities.
The organization outlined three urgent measures that were needed: $20 million to build five shelters for Inuit women, four in the Inuit regions of Canada's Arctic, and one in Ottawa, which has a large Inuit population; the implementation of 15 policing recommendations put together by Pauktuutit that they say would improve the safety of Inuit women; and programing increasing access to affordable housing and skills training opportunities for Inuit women.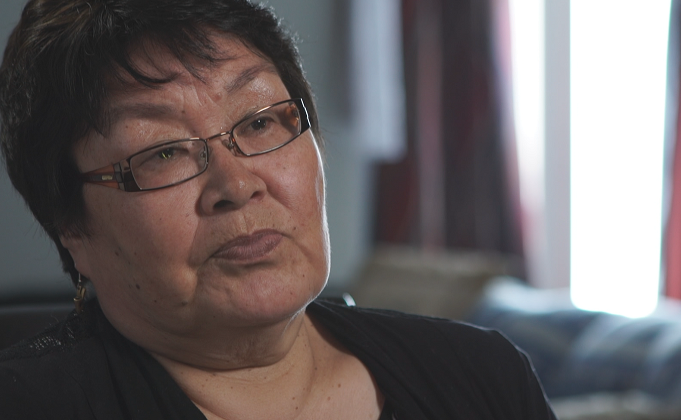 In the throne speech, the government pledged to continue work on its Canada-wide Gender-Based Violence Strategy as well as investing in new shelters but did not specify whether any resources for shelters would be earmarked for the North.
Infrastructure, broadband, food security
Other government promises on Wednesday included working with Inuit, First Nations and Métis on food security, closing the infrastructure gap in Indigenous communities, supporting airlines' regional routes and accelerating the timelines for universal broadband funds.
Write to Eilís Quinn at eilis.quinn(at)cbc.ca
Related stories around the North:
Canada: Two candidates to vie for presidency of Inuit gov in Atlantic Canada, CBC News
Denmark: COVID-19 could delay Kingdom of Denmark's Arctic strategy, Eye on the Arctic
Finland: Sámi reconciliation process gains final approval in Finland, Yle News
Iceland: Iceland extends bar, nightclub COVID-19 closures in capital area until September 27, Eye on the Arctic
Norway: Are potential Arctic security threats eclipsing urgent action on climate? A new study makes its case, Eye on the Arctic
Russia: Russia removes critical voices ahead of Arctic Council chairmanship, claims Indigenous peoples expert, The Independent Barents Observer
Sweden: Twenty-five Indigenous Sami remains returned by museum are reburied in northern Sweden, Radio Sweden
United States: Indigenous communities in Alaska harder hit by COVID-19, The Associated Press