Russia, U.S. tackle increased shipping in Arctic strait with IMO submission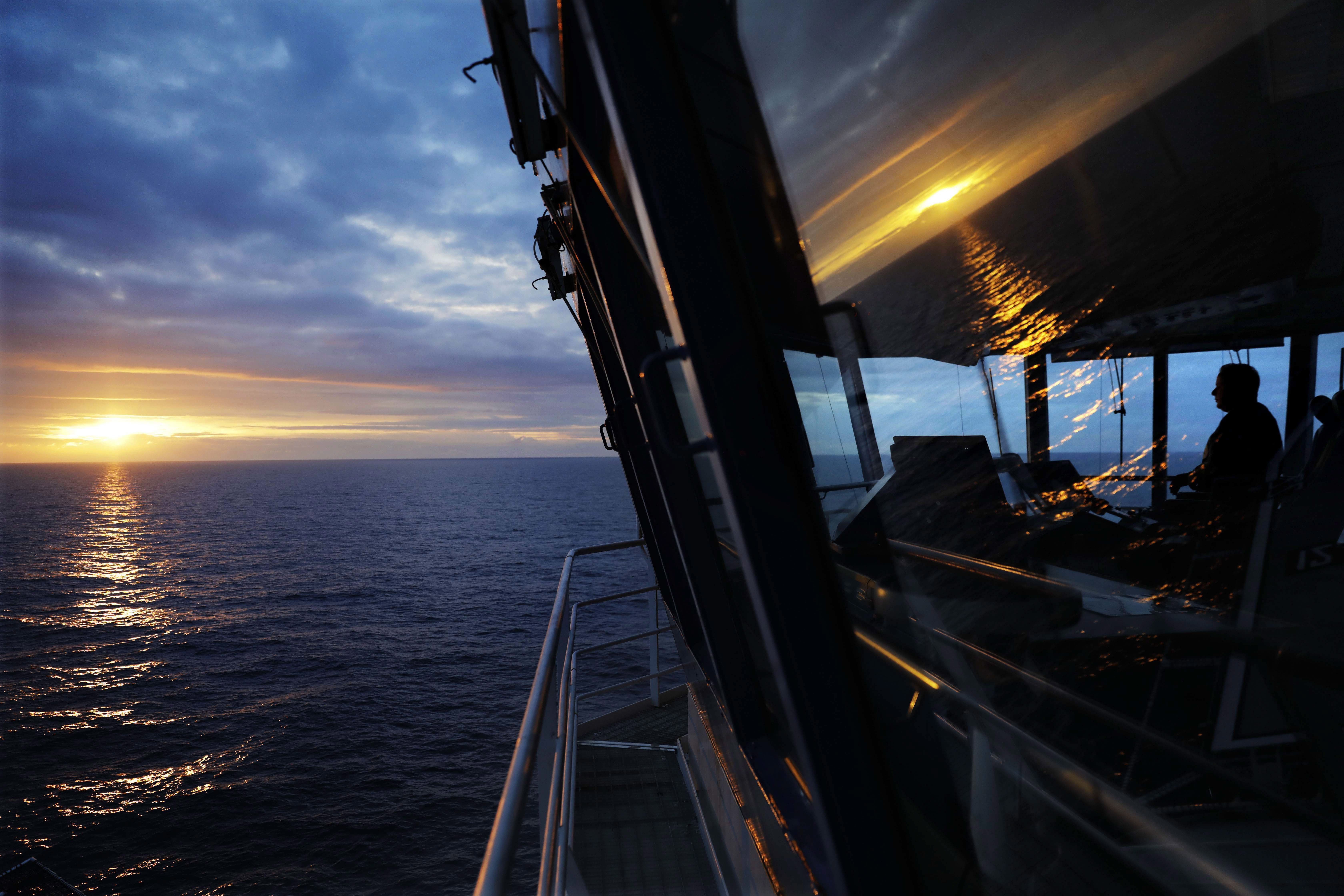 With Arctic activity on the uptick, Russia and the United States have drafted a new system of two-way routes through the Bering Strait and Bering Sea and submitted them to the  International Maritime Organization (IMO).
"Over the past decade, the U.S. and Russia have both observed a steady increase in Arctic shipping activity," said Mike Sollosi, the chief of the U.S. Coast Guard Navigation Standards Division, in a news release on Thursday.
"The U.S. Coast Guard is engaging international and interagency partners across borders in developing joint proposals for ship routes in waterways that we share."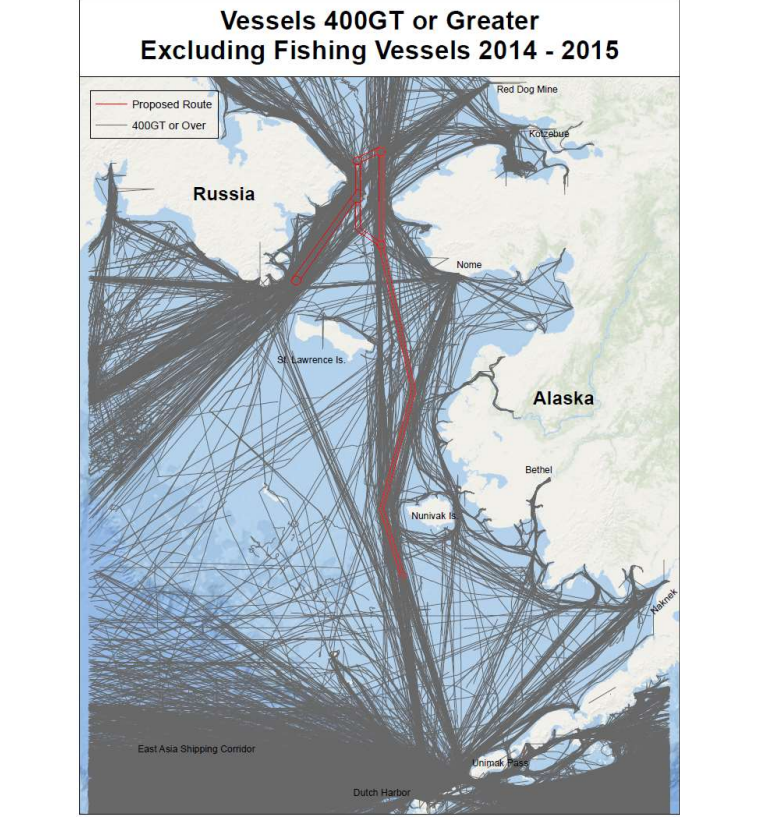 The countries' proposal, dated November 17, 2017, suggests six two-way routes and six precautionary areas that would be voluntary for all domestic and international ships of 400 gross tonnage or above.
The measure would help reduce the chance of accidents and environmental disasters by helping ships avoid the islands, reefs and shoals found outside of the proposed routes, the U.S. Coast Guard said.
Bering Sea - Quick Facts
60,925 transit segments associated with fishing vessels; represents 52% of total transit segments
average depth in eastern Bering Sea 6 to 75 metres
some nautical charts used for eastern area of Bering Sea use 100-year-old hydrographic data
Source: United States Coast Guard
Changing climate, changing realities
Ice conditions in the Arctic continue to change as the climate warms and new routes would provide ships more flexibility in avoiding sea ice and allow easier intervention in case of emergency, Russia and the U.S. said in their joint submission.
The new routes would also help respond to the shipping uptick increased accessibility brings, something coming from a variety of sectors ranging from research vessels to commercial shipping, and from adventure tourism to cargo and passenger traffic.
"This upward trend in ship traffic brings with it an increased likelihood of maritime casualties such as sinking, groundings, collisions, oil discharges and hazardous material releases, which in turn
threatens the vulnerable marine environment, which is home to many endangered species and remote indigenous communities that rely heavily on traditional subsistence activities," the submission says.
Write to Eilís Quinn at eilis.quinn(at)cbc.ca
Related stories from around the North:
Canada: Environmental group praises Canada's new Arctic shipping rules, Radio Canada International
China:  Chinese company confirms interest in trans-Arctic shipping to Arkhangelsk, The Independent Barents Observer
Finland: US icebreaker investment could bring 2 billions euro windfall to Finland, Yle News
Iceland:  Environmental groups call on Arctic cruise industry to reduce pollution in Iceland, Eye on the Arctic
Norway:  Arctic nations team up for shipping emergencies, The Independent Barents Observer
Russia: Arctic seaports bustle as shipping on Russia's Northern Sea Route reaches new high, The Independent Barents Observer
South Korea:  South Korean company plans shipping through Arctic Russia, The Independent Barents Observer
Sweden: Canada, France, Norway and Sweden express support for ban on heavy fuel oil in the Arctic, Radio Canada International
United States:  Arctic no shipping rival to Suez: expert, Alaska Public Radio Network