Bilingual Finnish-Sámi teaching to start in Helsinki school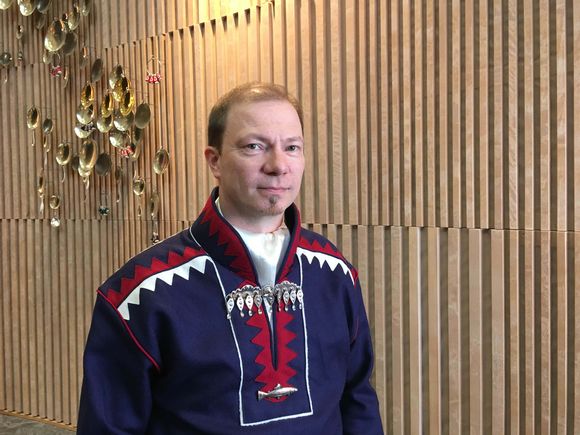 A Helsinki comprehensive school will offer classes in the indigenous Northern Sámi language more intensively than ever before in autumn 2018. A teacher and curriculum still need to be secured.
The Pasila comprehensive school in Helsinki will begin offering classes taught bilingually in Finnish and Northern Sámi this August.
First in the country
The school will be the first in the country to offer teaching in the minority language at both preschool and grade-school levels.
Five children applied to be taught in Northern Sámi last year, which is the minimum number of participants needed for the school to offer instruction in the language. The programme promises to use Sámi for at least half of the curriculum.
Principal Maria Uutaniemi says she is thrilled that her school will be offering the unique teaching. Amid developing plans, she still needs to find a teacher qualified to guide students in Sámi.
"The classrooms have been picked out and the starting date has been set," she says.
The City of Helsinki says it will extend the already-expired sign-up period for students interested in the new service. The teaching position will be declared open later in spring, but Uutaniemi is urging those interested to contact her as soon as possible.
Non-native speakers allowed
Northern Sámi is the most widely spoken variety of the Sámi languages. The ten-odd Uralic languages are used natively by the indigenous Sámi population in their traditional region stretching across Norway, Sweden, Finland and north-western Russia.
The teaching to be offered by the Pasila school is meant for all children interested in being taught in Northern Sámi, not just native speakers.
Uutaniemi says the teaching in Northern Sámi will be most intensive in the first grades, with more subjects taught partly in Finnish for the rest of secondary school (until grade 9, age 15).
Cooperative steps
The recruitment and curriculum for the groundbreaking plan are being overseen by a working group established by the city.
The group includes school and city representatives as well as various pedagogic experts. Additionally, educators from Utsjoki – the only majority Sámi municipality in Finland – will consult on the project.
"We want the curriculum to reflect Sámi life in the city, how to combine urban living and Sámi culture," Uutaniemi describes.
One pleased parent is Pentti Pieski, who moved from Utsjoki to Helsinki years ago. Since 2012 he has worked actively with the City-Sámit cultural association to make sure his daughter could one day receive teaching in her native language, Northern Sámi. That day, he says, is finally arriving.
"This is wonderful. Our children can now grow up as real Sámi people," Pieski says. "Our traditional livelihood does not exist in the city, so all we have here is our language."
Related stories from around the North:
Canada: Inuit in Canada and Greenland seek co-management of crucial Arctic habitat, Radio Canada International
Finland:  Sami group occupies island in northern Finland to protest fishing rules, Yle News
Iceland: Can environmental diplomacy save Arctic languages?, Blog by Takeshi Kaji
Norway: Arctic Frontiers kicks off with majority of speakers from south of the Arctic Circle, The Independent Barents Observer
Sweden: Appeal court: Samis have 'better right' than Swedish state to control hunting and fishing on its land, Radio Sweden
Russia: More protected lands on Nenets tundra in Arctic Russia, The Independent Barents Observe
United States: Preserving Indigenous languages in Alaska, one grocery store at a time, Alaska Dispatch News