Researcher blames lack of ice on Baltic Sea for southern Finland's messy winter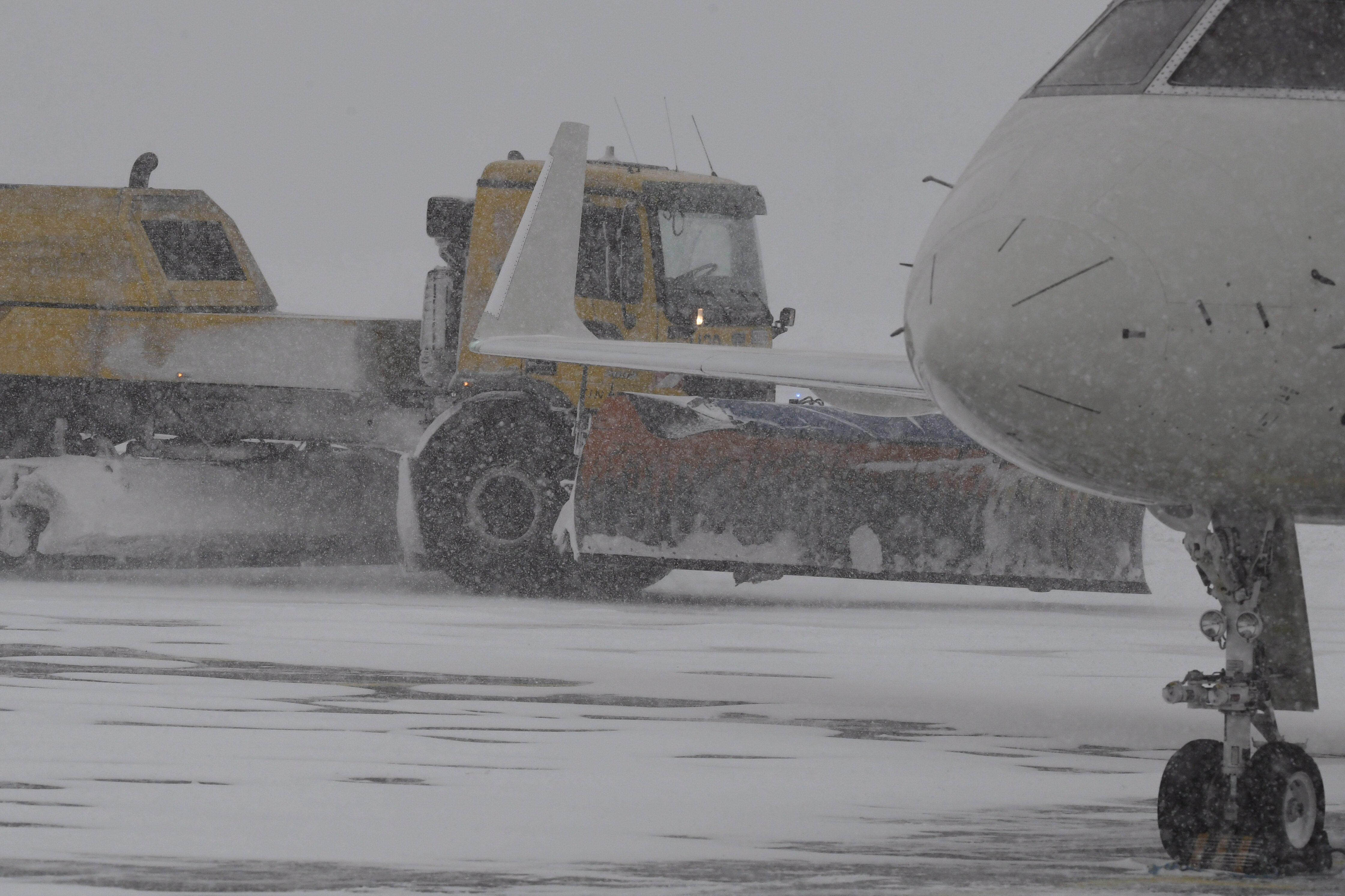 Ice has not yet covered many areas of the Baltic Sea around southern Finland. A researcher says that warm sea air is causing an increase of slippery, icy roads and messy snowstorms in southern Finland.
Marko Reinikainen is director of the Tvärminne Zoological Station which is located in Hanko, Finland's southernmost point on the mainland.
He says that weather on land is greatly affected when the sea doesn't freeze over.
The relative warmth of the sea, he explains, is released into the air, affecting temperatures on the sea surface as well as on land.
"Together, evaporation conditions and temperature also affect precipitation, so it definitely has an effect on land if the sea is not frozen," he told Svenska Yle.
Is the warm sea indirectly causing road accidents?
The weather in southern Finland this winter has been rather messy and sometimes unpredictable, particularly for drivers on slippery, snowy roads.
Several road accidents on slick roadways in the region have made headlines recently, including one last week involving a school bus loaded with students in Lohja.
In a town not far from there, another school bus accident was reported late January in Ekenäs. There were no serious injuries in either of the accidents, but the roads were very slippery on both occasions.
Reinikainen says the unfrozen sea is contributing to the icy conditions on land.
"An open sea affects both weather and precipitation," he explains.
Weather conditions are also affected by other factors than the sea, he explains, and cannot precisely say how weather on the mainland would be affected if and when the sea freezes over this winter.
"We can have snowstorms even when the sea is covered in ice since larger meteorological factors affect the weather," he says.
In any case, Reinikainen says that the extreme shifts in weather conditions this winter are in line with research about how global climate change could affect weather patterns.
What's in store for the future?
"It seems that if you look at the scenarios of how climate change will play out, we should get used to quickly-changing weather. Changeable weather appears to be a (major) part of it," he says.
Researchers have outlined scenarios of how climate change will affect the weather in southern Finland, and in just a few decades snow will become less common, Reinikainen says.
"We'll get rain instead," he laments.
Reinikainen says he thinks it would be a shame if southern Finland's longest season would resemble the (generally dismal) weather of November.
"I hope it doesn't get to that, but it appears to be going in that direction," he says.
He says that it is not unusual for large areas of the Baltic Sea around the coast to not be frozen this early in February. Usually ice covers the sea towards the end of the month.
"It isn't normal for the sea to be unfrozen during February several years consecutively. If you look back on previous years, you'll see that it is uncommon to have little ice cover several winters in a row," he says, explaining that many researchers blame the situation on global climate change.
Tvärminne Zoological Station is a marine station where a variety of biological research is carried out, year-round. The station belongs to the University of Helsinki's Faculty of Biological and Environmental Sciences.
Related stories from around the North:
Finland: Winter blizzard snarls road traffic, delays planes, trains and buses in Finland, Yle News
Iceland: High peak in low season, Iceland's mass-tourism boiling over, The Independent Barents Observer
Sweden: "Gender-equal snow-clearing" to benefit cyclists and pedestrians in Sweden, Radio Sweden
Russia: Challenges ahead for electric car chargers along Europe's northernmost highway, The Independent Barents Observer