Winter blizzard snarls road traffic, delays planes, trains and buses in Finland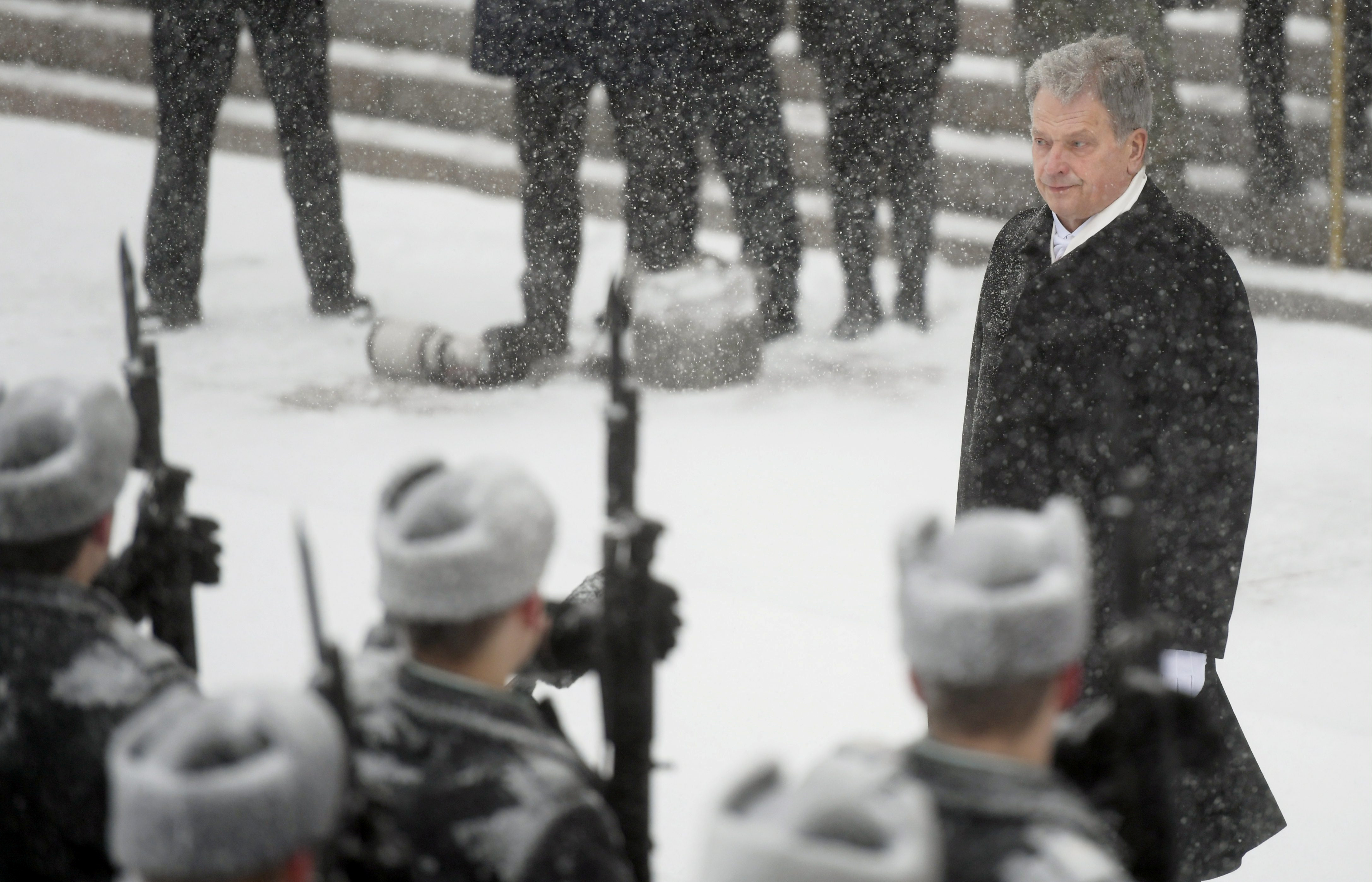 Poor road conditions Thursday caused the occasional fender bender while only one runway was operational at the Helsinki-Vantaa airport due to heavy snow.
On Thursday the Finnish Meteorological Institute issued a warning for poor road conditions caused by high winds and persistent snowfall. The agency called on motorists to be particularly on their guard across southern and western Finland as well as some parts of the southeast and the Häme and Pirkanmaa regions.
According to Yle meteorologist Toni Hellinen, by 7.00am the leading edge of the weather system stretched from Porvoo in the south to Vaasa in the west. He added that over the preceding 12 hours the system had dumped more than 15 centimetres of snow on the ground in some areas.
Hellinen noted that the snow flurries were moving toward the northeast and that by between 2.00 and 3.00 pm it would cover a region stretching from Lappeenranta in the southeast to Vaasa. In southwest Finland, the precipitation fell partly as sleet and was likely to present as water over marine areas.
The weatherman said that residents in Turku could expect to see uninterrupted snowfall until afternoon, while in the Helsinki region it would continue until evening.
"The snow will disrupt traffic at least in the capital region. Maybe not so much in Turku," he added, noting that the weather system would affect southwest Finland until Friday morning, however by then conditions could ease in the Helsinki region, he noted.
"Tomorrow afternoon there'll be more precipitation in southern Finland, but it will be less than today. Tomorrow snow can be expected mainly in eastern Finland.
Slippery roads test driving skills
Ossi Riikonen of the Finnish Transport Agency's road monitoring unit said that powdery snow can be expected to affect visibility in road traffic.
"Then later as traffic and snow combine to glaze the roads, conditions will also become slippery. Intersections will be the first to become slick," he noted.
The traffic monitoring centre said that by mid-morning Thursday, the worst road conditions were south of a line between Vaasa on the west coast and Kotka in the southeast. Meanwhile the heaviest snows fell in Helsinki.
The agency said that a few fender benders had been reported on Thursday morning and that some heavy vehicles had been stranded at slippery intersections, however no serious accidents had occurred.
Minor collisions took place on Helsinki's Ring Roads and on the Lahti highway, however they did not disrupt morning traffic.
Public transportation worst affected
Helsinki officials said they also expected disruptions to public transportation as a result of the blizzard. State railway VR moved to cancel some commuter trains, while the A and K trains were re-scheduled to operate at 20-minute intervals.
VR said that extending the intervals between trips would ensure that trains run on time and would allow crews to perform maintenance work on tracks. The company warned commuters to brace for track changes in Tikkurila and Järvenpää.
Intercity train services might be delayed or cancelled outright on Thursday VR said. The firm said it would in some cases attempt to substitute buses for cancelled train services.
Meanwhile Helsinki Regional Transport HSL said that the snow flurries might cause delays and cancellations of bus and tram services in the capital region. HSL urged the public to prepare for longer-than-usual commutes.
Commuters and motorists were being urged to check the VR, HSL and Finnish Transport Agency websites for more information about public transportation and road conditions.
Runways shut down at Helsinki Airport
Finnish airports operator Finavia said that airline passengers should also expect delays at the Helsinki-Vantaa airport on Thursday. At 8.00am airport officials said that there was only one runway operational and that restrictions had been placed on departures and would continue for the time being. Meteorologist Toni Hellinen said that by 7.00 this morning, more than 10 centimetres of snow had already piled up at the airport.
The Finavia website listed a number of flights that had been delayed, in some cases by two hours or more. Stana Porvali of the company's communications unit said however that the situation at the Helsinki terminals was normal and that there was no crush of passengers waiting at the facility.
National airline Finnair meanwhile, announced the cancellation of a number of flights on Thursday. The carrier said that passengers affected by cancellations would be notified via text messages.
Correction: Stana Porvali is with Finavia's communications unit and not marketing unit as indicated in a previous version of this story.
Related stories from around the North:
Finland: Another snowy, windy, wet and dangerously slippery day in Finland, Yle News
Iceland: High peak in low season, Iceland's mass-tourism boiling over, The Independent Barents Observer
Sweden: "Gender-equal snow-clearing" to benefit cyclists and pedestrians in Sweden, Radio Sweden
Russia: Challenges ahead for electric car chargers along Europe's northernmost highway, The Independent Barents Observer