What does Putin's re-election mean for Russia's Arctic policy?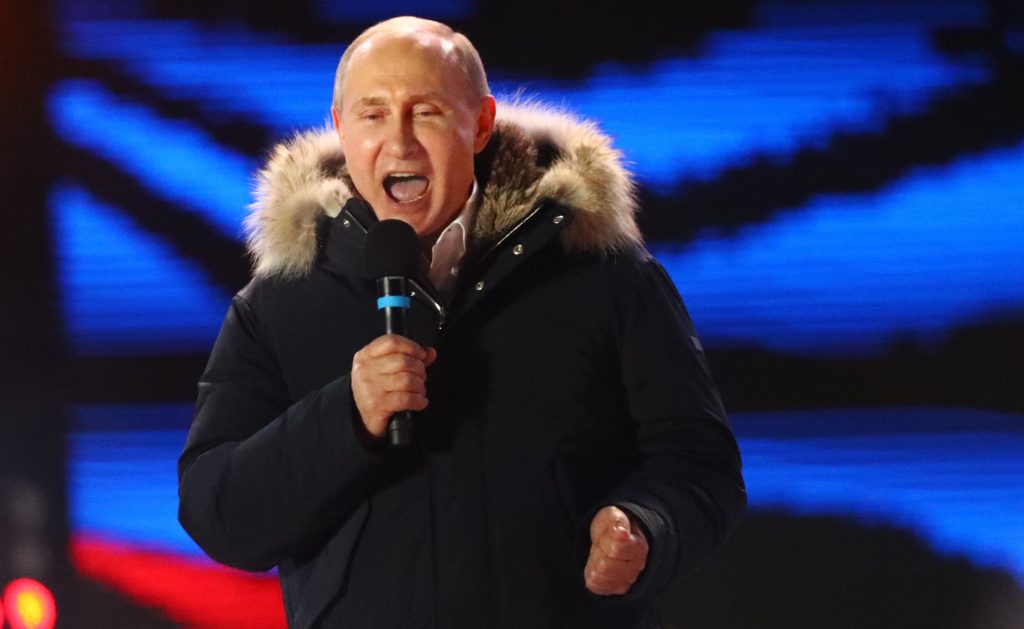 As President-elect Vladimir Putin gets ready for another six-year term following an overwhelming victory in Sunday's presidential election, experts expect the Kremlin to hold a steady course of non-confrontation in the Arctic even as its relations with the West hit new lows elsewhere on the planet.
Michael Byers, Canada Research Chair in Global Politics and International Law at the University of British Columbia, said while he is very disturbed by the Putin government's actions in Syria, Ukraine and allegedly in Britain, Russia seems to be behaving in a "fairly responsible manner" when it comes to the Arctic.
In fact, the region features prominently in a recently released pre-election documentary, offering interesting insights into Putin's thinking about the Arctic.
Vital interests in the Arctic
Released on YouTube just days before the March 18 vote, the sleek two-hour propaganda piece entitled "Putin" was produced by Russian journalist turned chief Putin election campaign spokesman, Andrey Kondrashov.
"We won't threaten anybody, but, using our advantages, of a territorial nature in this case, we will ensure the security of Russia and its citizens," Putin tells Kondrashov. "In this sense, the Arctic region is extremely important for Russia."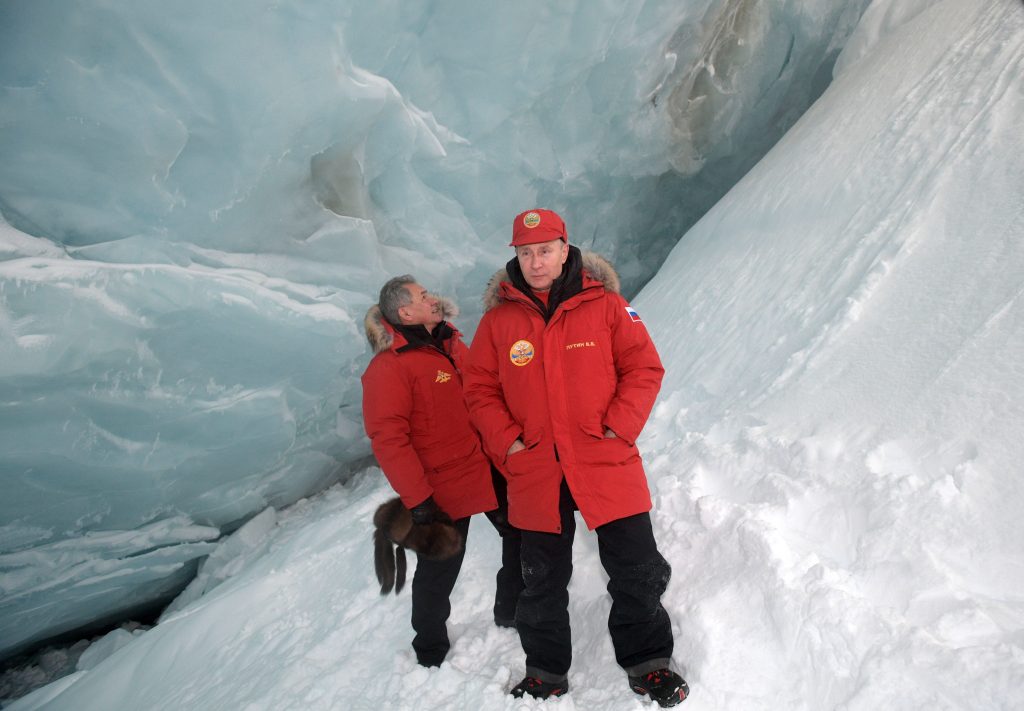 Russia's reinvestment in its Arctic military capabilities is defensive in nature and is dictated both by a desire to maintain its sovereignty over the resource-rich region and the necessity to counter threats to Russia's security, Putin tells Kondrashov.
Putin tells the filmmaker how he was told during his recent visit to Franz Josef Land in the High Russian Arctic that Russian scientists working there would often overhear tour guides accompanying Western tourists that the territory "used to belong to the Soviet Union."
"Which means that they have started writing us off, even though we have never given those territories to anyone," Putin says.
In addition, U.S. nuclear submarines armed with ballistic missiles are constantly patrolling in the Norwegian Sea off the coast of Norway, Putin adds.
"The flight time of a Trident missile – and if my memory serves me right there are 24 Trident missiles on one submarine – launched from the Norwegian Sea to Moscow is 15 minutes," Putin says.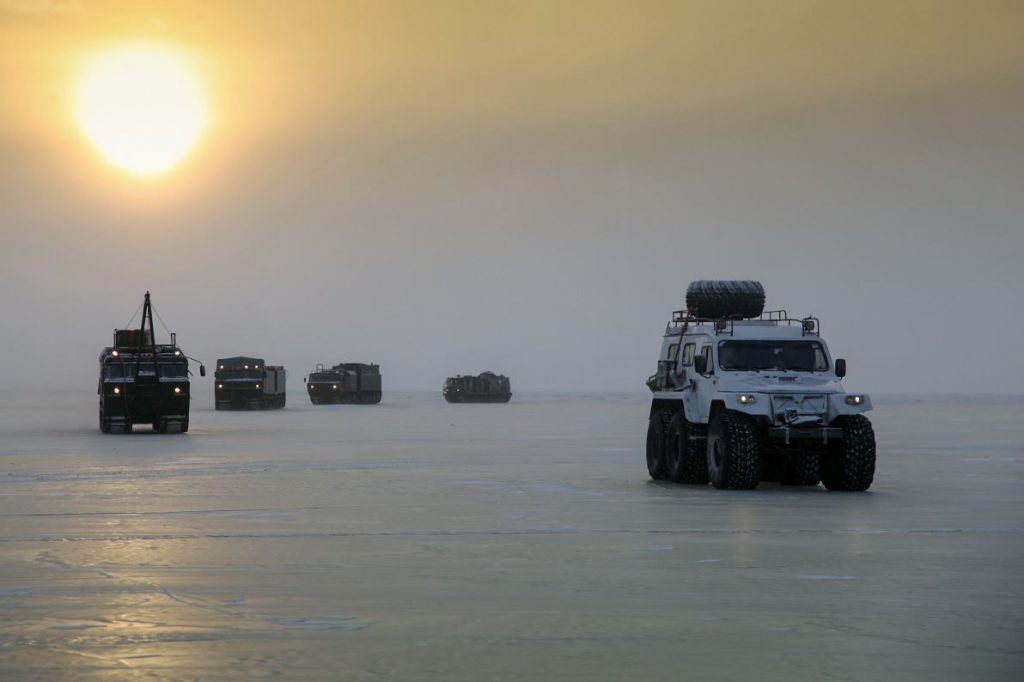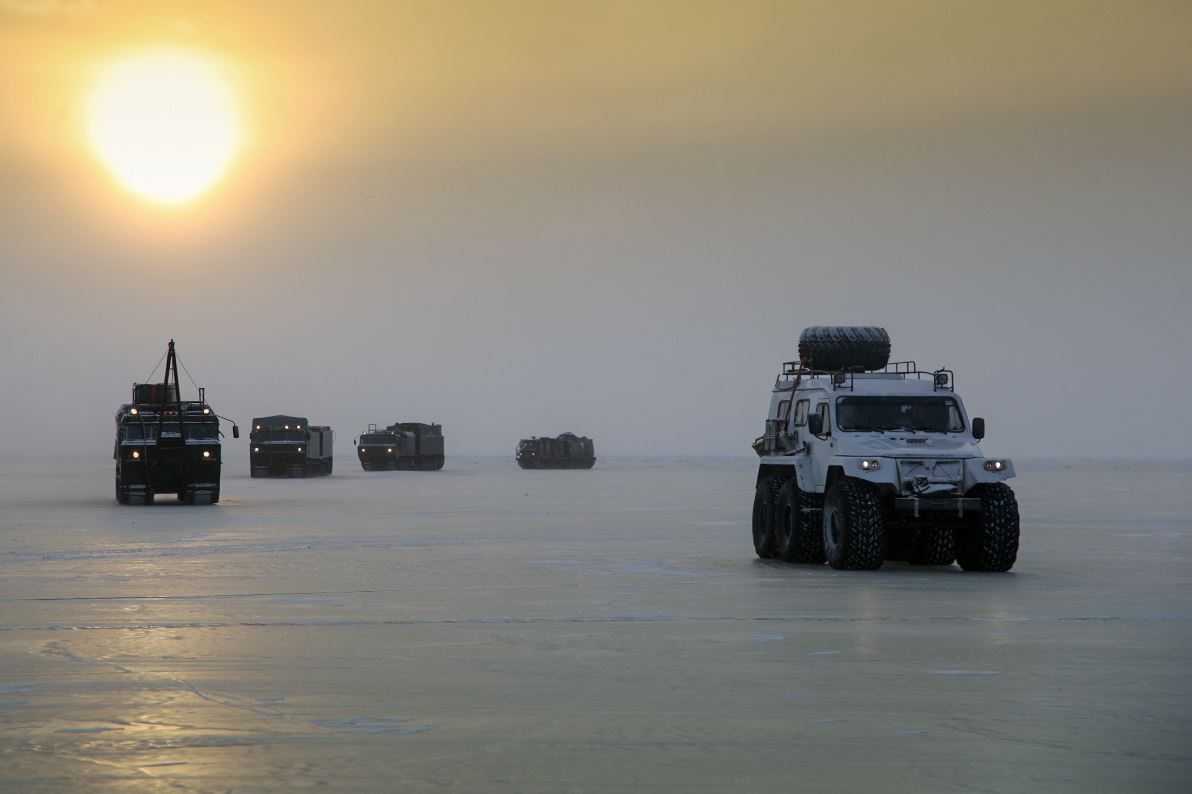 To protect its sovereignty in the Arctic and the country's security the Russian military has re-established its presence all across the vast expanse of land and sea that stretches from the border with Norway in the west to the Bering Strait in the east, the film says.
However, Byers says Putin's concerns about Western challenges to Russian sovereignty over its internationally recognized territory in the Arctic are absolutely unfounded.
"Vladimir Putin knows as well as any student of international politics that Franz Josef Land is uncontested Russian territory," Byers said in a phone interview. "There has never been any discussion of foreign claims."
And U.S. submarines have been patrolling the waters of the Norwegian Sea and other areas of the Arctic since the early days of the Cold War, Byers said.
"This is a game that has been going on for half-a-century and Mr. Putin knows that," Byers said. "The only possible change of concern to Mr. Putin is that technological developments with regards to cruise missiles and ballistic missile defence could make the presence of U.S. submarines more dangerous by reducing either the notice of an attack or to some degree limiting a Russian response."
Icebreaker gap?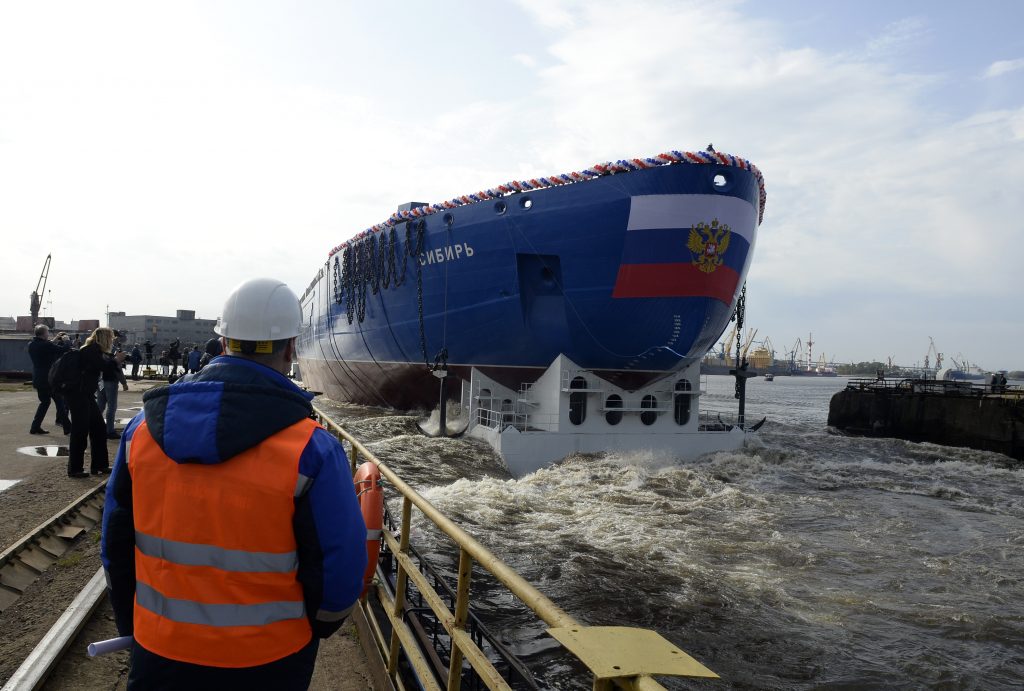 Russia's development of its nuclear-powered submarine fleet is another tool to ensure Russia's sovereignty and security in the Arctic, Putin says.
"No other country in the world possesses a nuclear icebreaking fleet," Putin said. "The Soviet Union had it and Russia has it, and we have plans to develop a powerful nuclear icebreaking fleet of a new generation."
Byers said while western countries possess the nuclear power technology and deploy it on their military vessels, it's seen as too risky for use on civilian icebreakers.
"Nuclear reactors carry heightened risks for the crews in terms of an accident and also in terms of background radiation," Byers said. "Russia is the largest Arctic country, it has the most shipping of any Arctic country and therefore the highest need in terms of icebreaking."
Icebreakers are not military vessels and should not be seen as part of a military buildup by Russia, even though the vessels could be used to assist the Russian navy in the Arctic, Byers said.
"They certainly can enhance mobility of military vessels by breaking ice for them but these vessels are in my view a necessary part of Russia's continued effort to economically develop its North," Byers said.
Hold the course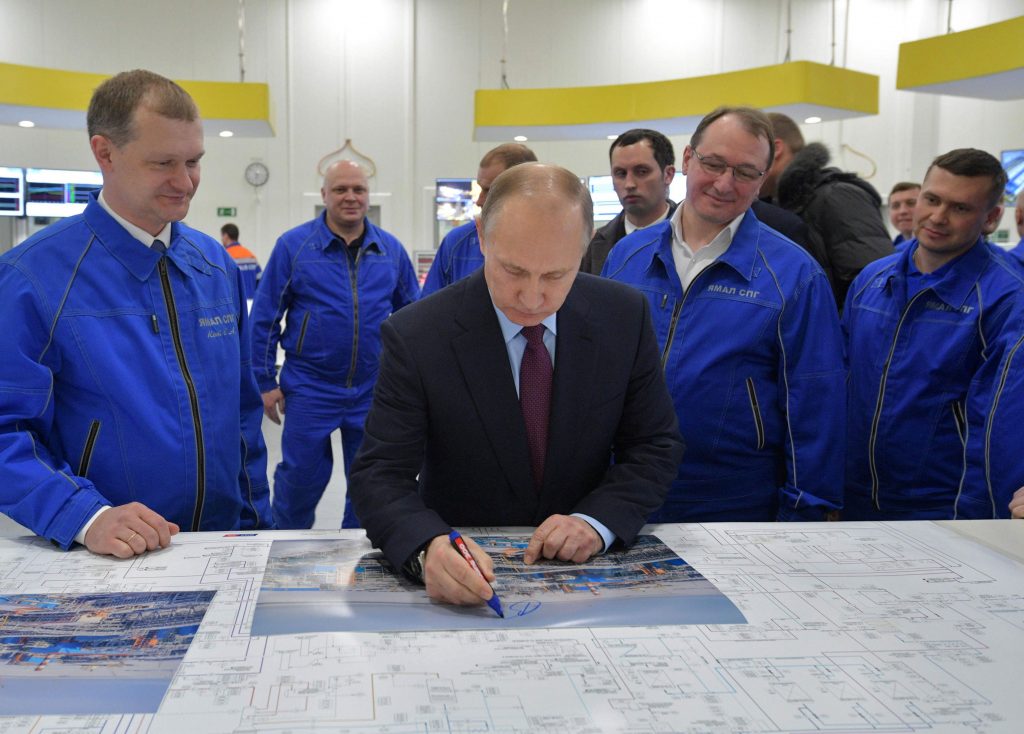 Byers said he expects Putin to continue Russia's policy in the Arctic.
"Like most people I regard the Russian election of little significance, there were no serious opponents who were allowed to run so it was a fake election," Byers said. "And because it was a fake election, one would expect that the main aspects of Russian foreign policy would continue unchanged and certainly these statements on the Arctic provide some evidence of that."
Nevertheless, Byers said he finds it interesting that overall Putin's statements regarding the Arctic are measured and very restrained.
"And it's that restraint that is consistent with Putin's long-standing policy concerning the Arctic, which is that he doesn't want the Arctic to be a place of military contestation," Byers said. "It would be exceedingly expensive to engage in a significant militarization of the Arctic and Russia is a declining power notwithstanding its recent actions, it doesn't have the financial capability to militarize all of its frontiers."
Related stories from around the North:
Canada: North American Arctic is failing compared to Russia, Nordics, warns think tank,  Eye on the Arctic
Greenland: What the EU seal ban has meant for Inuit communities in the Arctic, Eye on the Arctic
Finland: Could we eventually see an Arctic Free Trade Zone?, The Independent Barents Observer
Russia: Putin wants a bigger, stronger, wealthier Russian Arctic, The Independent Barents Observer
Sweden: Northern Swedish city gets Europe's largest battery factory, Radio Sweden
United States: Tweets aside, Senator Sullivan says Trump good for Alaska, Alaska Public Media