Sweden wants lower emissions for new icebreakers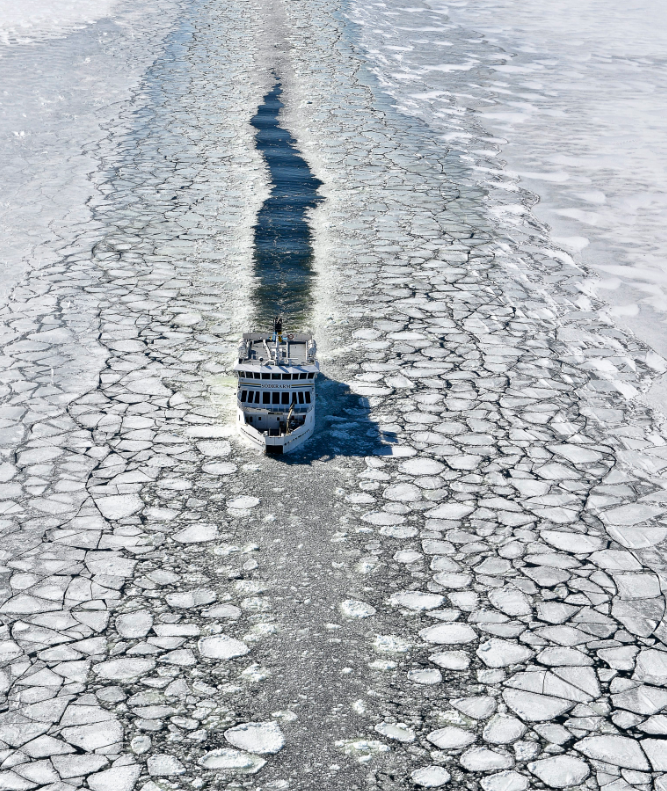 Sweden's five state-owned icebreakers are nearing retirement, and so the Swedish Maritime Administration has started work to develop designs for one that will replace either Atle or Frej, in the Bay of Bothnia, between the northern part of Sweden and Finland.
Sweden's current fleet of icebreakers were built in the early '70s, after a decision to keep the harbors open for shipment year-round, and Mikael Sandström, the project manager at the Swedish Maritime Administration, tells Radio Sweden that technical developments can help the new icebreakers be more energy efficient.
Environmental concerns
The new designs will consider "not only the shape and form of the hull but also the fuel consumption and also environmental aspects. We want to have less emissions out in the atmoshphere," Sandström said.
The administration is starting with the procurement process now and hope this first vessel will be ready for delivery in 2020 or 2021. Eventually all the icebreakers will be replaced, according to Sanström.
Each icebreaker is estimated to carry a SEK 1 to 1.5 billion pricetag, and Sandström says the vessels should be able to operate efficiently for about 50 years.
Related stories from around the North:
Asia:  Full steam ahead for Asian icebreakers in the Arctic this summer, Blog by Mia Bennett
Canada:  Ship trouble in the Arctic on the rise: report, Alaska Public Radio Network
China: China's silk road plans could challenge Northern Sea Route, Blog by Mia Bennett
Finland: New Finland icebreaker can operate sideways with asymmetrical hull, Yle News
Russia:  New vessels for Russia's Coast Guard, Barents Observer
Sweden: Swedish icebreakers gear up for Arctic role, Radio Sweden
United States: No 'national imperative' for icebreakers: U.S. official, Alaska Dispatch News