Two new satellites to boost Norway's Arctic internet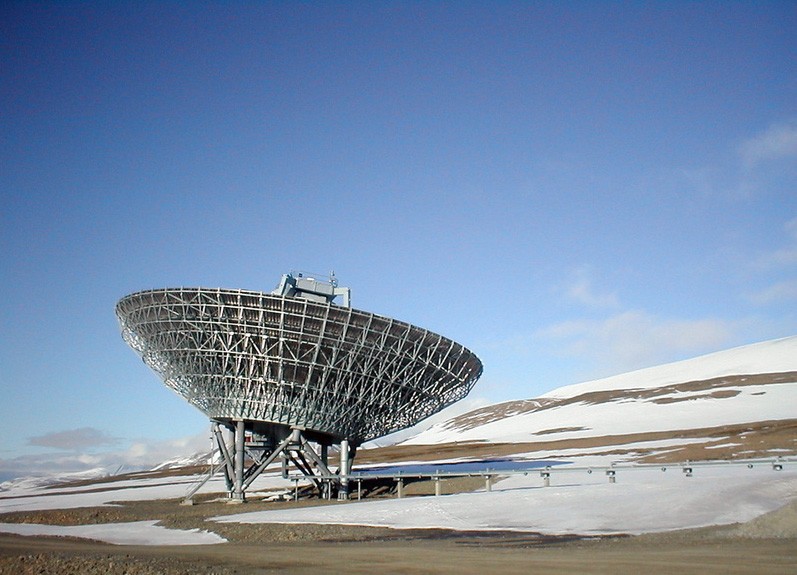 «Fast, stable internet is important to anyone operating in the High North, whether in shipping, defence, fisheries or research,» said Minister of Trade and Industry Torbjørn Røe Isaksen as the Norwegian government last week confirmed its willingness to contribute with about 1 billion Norwegian kroner (105 million) to a new major Arctic communications project.
The sum is part of a conditional pledge from the government to Space Norway AS, the company which is developing the project.
The project is based on a system of two satellites providing coverage 24 hours a day in the area north of 65 degrees N latitude. The expected lifespan of the satellites is 15 years, and if all goes according to plan, the satellites will be launched in 2022, the Ministry of Trade and Industry informs.
Space Norway AS from before owns the fibre optic cable between Svalbard and mainland Norway, a key element of Norway's electronic infrastructure in the Arctic. Since 2015, the company has been working to establish also satellite-based broadband communications capacity in the region.
"Space Norway AS's project represents an exciting opportunity to meet society's needs for broadband communications at low cost to the state. A solid communications system will also facilitate increased value creation in the High North," Røe Isaksen says in a press release.
"Universal fast internet access"
Also neighboring Russia is keen to enhance internet connections in the North. In his recent speech to the nation, Vladimir Putin promised to «provide almost universal fast internet access by year 2024.»
«The construction of fiber-optics communication lines will be completed to all major settlements with a population of more than 250 people,» the President promised from stage. That includes the Arctic.
«Remote, small settlements of the Far North, Siberia and the Far East will receive steady access through a network of Russian satellites.»
Related stories from around the North:
Canada: Northwest Territories fur and fiber optics make inroads in Asia, Blog by Mia Bennett
Finland:  Where are Finland's fastest internet connections? (hint, not in the North), Yle News
Sweden:  Concern over quality as fiber net expands in Sweden, Radio Sweden
United States: Arctic-spanning fiber-optic project moves ahead in Alaska, Alaska Dispatch News