Weak ice prompts Russia to launch mega research platform in Arctic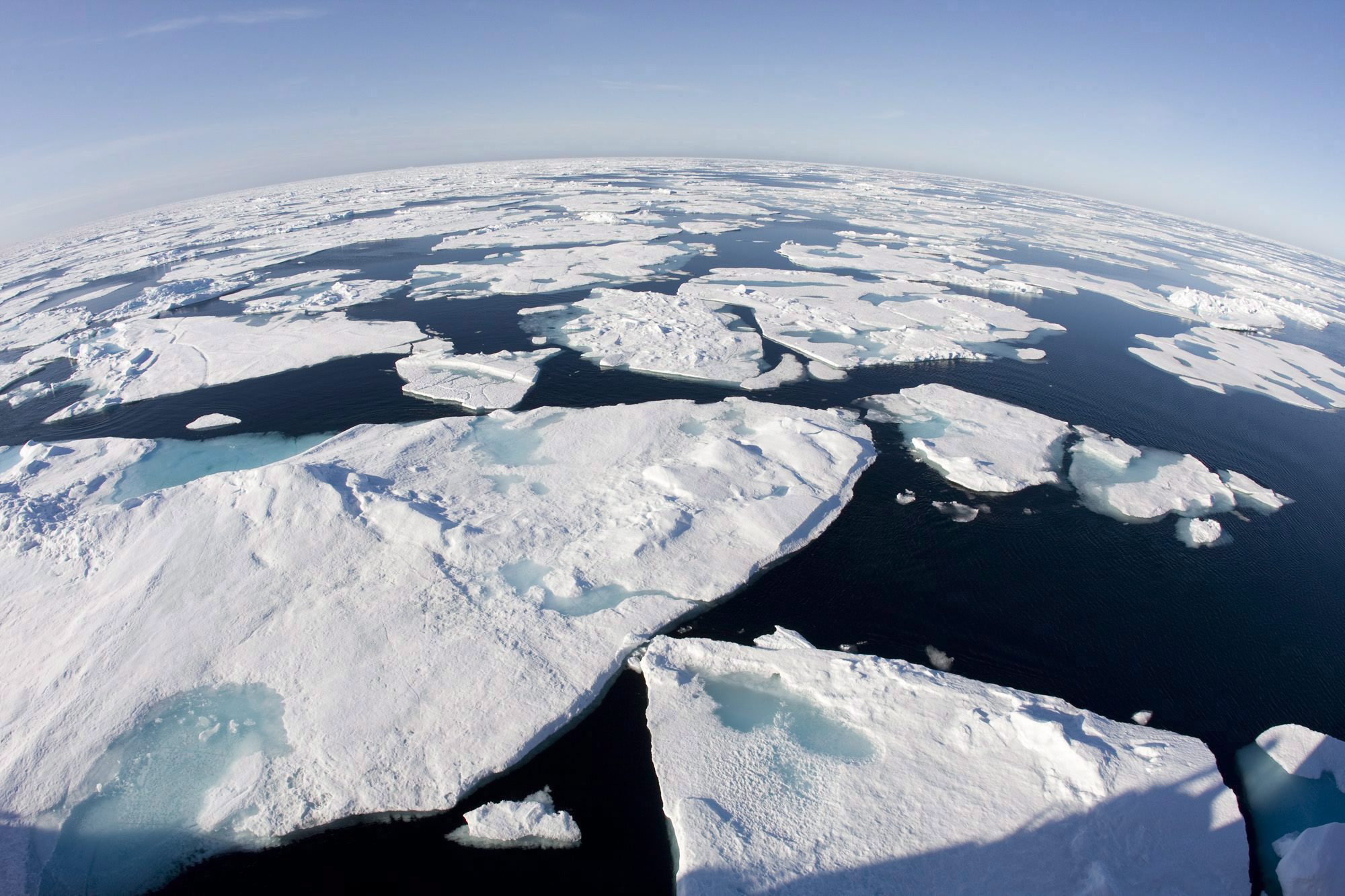 As vanishing Arctic ice makes it increasingly difficult to uphold research activities in the highest Arctic, Russia moves ahead with plans to build a research platform for the region.
The projected self-propelled platform will have top-level ice protection and be able to move autonomously around in Arctic waters for up to three years, Minister of Natural Resources Sergey Donskoy told RIA Novosti.
The active development phase is to begin before June this year and construction will start in 2019, Donskoy confirms.
The platform is a joint project with federal meteorological service Roshydromet and was outlined as a priority project in the recently adopted social and economic development program for the Arctic.
The platform will be named "North Pole" and be operated by Roshydromet. It has a preliminary investment cost of €98 million.
The new platform is to replace the North Pole research stations based on drifting ice floes.
The Soviet Union and later Russia has had floating research stations in the Arctic since 1937, with a break in the years 1991-2003.
Weaker ice floes make research difficult
In the latest years, the research station has normally been established on an ice floe in September-October, and some two dozens of scientists would spend the winter there, measuring climate and weather conditions.
During the last couple of years, it has become more and more difficult to find ice floes solid enough to hold a station.
The last "real" ice station, "North Pole-40", was established in October 2012, and had to be evacuated in May 2013, because the ice floe the base was placed on, started to break apart. The 16 scientists that had spent the winter on the floe had to be rescued by a nuclear-powered icebreaker sent out from Murmansk.
Russia did not set up any floating stations in 2013-2014 or in 2014-2015. In April 2015 they established a station called "North Pole 2015", that only existed for four months.
Ice camps also suffering from shrinking ice
The shrinking Arctic ice is creating problems also for Russian private ice camp Barneo.
The temporary ice camp has been put up around this time of the year annually since 2002. The ice base is sponsored by the Russian Geographical Society and normally lasts for the month of April. It is used as a base for scientific research and for expeditions to the North Pole, and has during the last years become a more and more popular destination for tourists.
Information from Barneo coordinators shows that the first searches for a suitable ice floe for the camp is in the process.
Related stories from around the North:
Canada: Loaded with more mercury than previously thought, permafrost thaw could be a ticking time bomb, Radio Canada International
Finland: Arctic wildlife in Finland already feeling the burn from climate change: WWF, YLE News
Greenland: Greenland earthquake and tsunami – hazards of melting ice?, Deutsche Welle's Iceblogger
Norway: February Arctic sea ice at a record low in 2018, The Independent Barents Observer
Sweden: Sweden could be a model of sustainability, says environment professor, Radio Sweden
Russia: Russia establishes new Arctic research centre in Archangelsk, The Independent Barents Observer
United States: Arctic: Record ice-loss, highest melt rate in 1,500 years, Radio Canada International