Words, a powerful tool against suicide in Alaska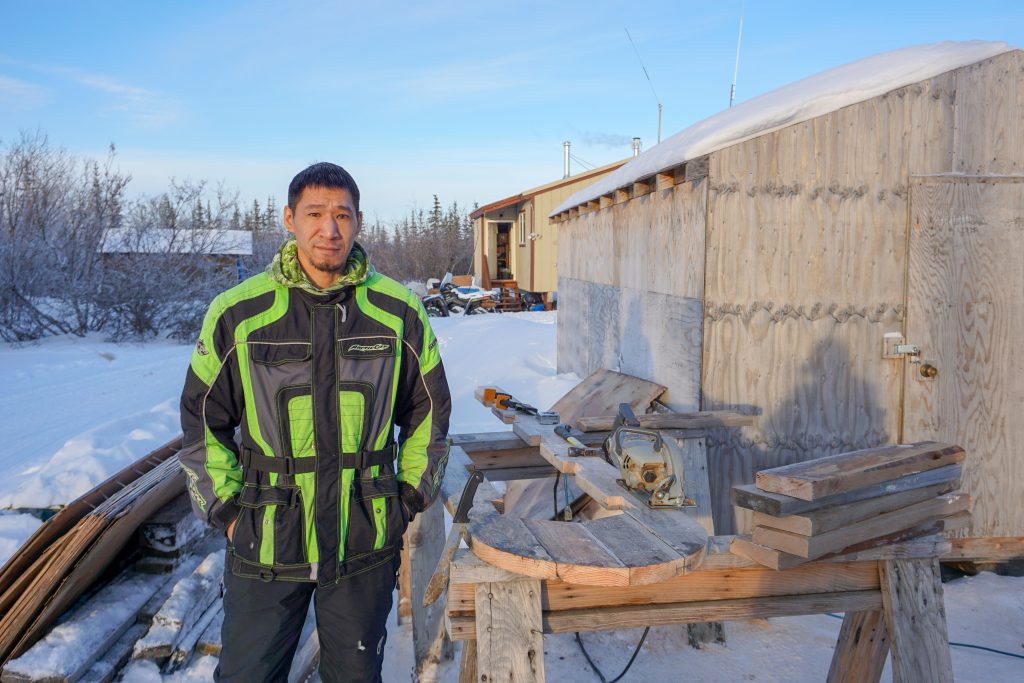 Noatak is a village of about 500 people in the northwest Arctic that's got a lot going for it. People look out for each other. Families go fishing, hunting, and berry picking then share with neighbors. And within this community safety net, family ties help people who are considering suicide decide to live instead.
As Ben "BJ" Sherman Jr. learned, when you're in that situation, small words can make a big difference.
Bundled in a thick winter jacket, BJ cut into thin pieces of wood with his electric saw. He was building a sled outside the small house he shares with his parents and his son.
"I have a few more to cut," he said, pointing to the slats. "But these are the cross pieces. That'll lay in between these notches."
He explained how to make a sled the way his grandfather and uncle taught him, with precision and attention to detail. Tie the twine tightly. Sand everything down perfectly.
He said they were strict with him, but it was really helpful. "That just helped me to learn more do things right. You have to take pride in whatever you do, and you have to be taught right."
"Maybe I should just take my life away"
BJ didn't always take pride in his work or in his life. When he was in his late teens and early 20s, he seriously considered suicide.
"'Maybe I should just, you know, take my life away,'" he recalled thinking. "'Maybe I'm not important…' Once you start thinking negative, it just snowballs and eats up at you. It becomes more and takes hold of you."
BJ said it wasn't just one thing. He and his girlfriend broke up. Even though he was valedictorian of his high school, he was having trouble finding a job. He never fully grieved the loss of his older brother, who died in a snowmachine accident years before. He felt alone.
"And I just kept looking down the tunnel," he said. "Like I don't have friends. That's how I kind of saw it, you know because I couldn't reach out to them."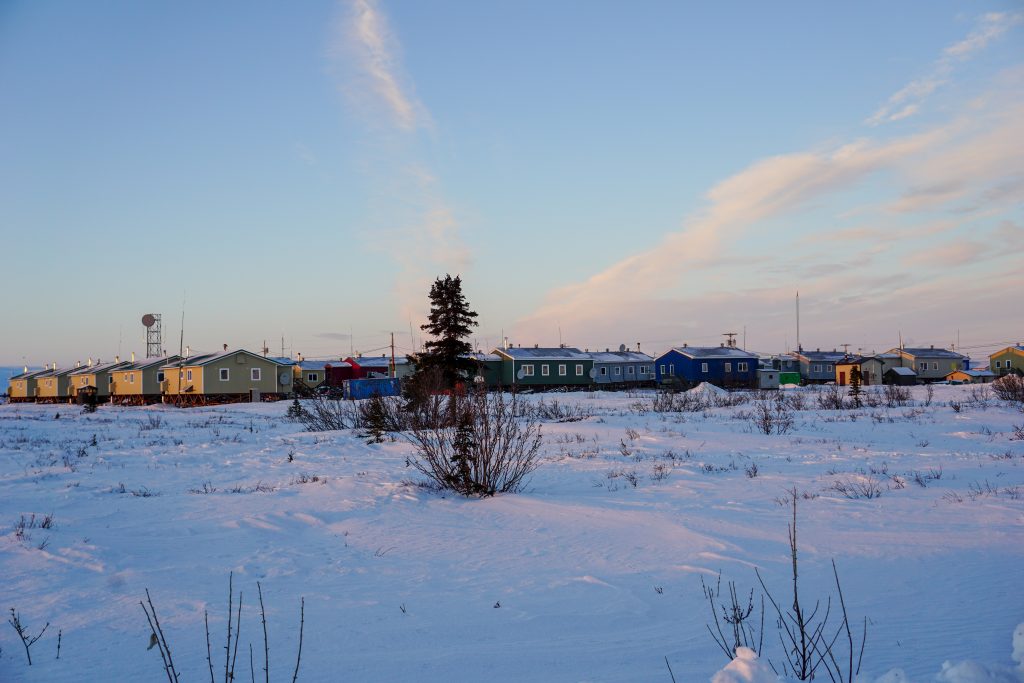 "You're a special person"
Then he got a message from his sister. She knew he was struggling. He said he felt ashamed, but he reached out. Then he talked to the rest of his family, too. And they reminded him of something crucial:
"They all told me who I am. What I did. You know, that I did a lot in the past. That I do good things, and I should just keep going," he said. "'Don't think like that,' they just kept telling me. 'You're a special person. We love you, even though if we don't say it a lot, you know, but through our actions and whatnot.'"
There are a couple of things going on here that are important. The first is obvious — his family was telling him that they cared about him.
The significance of the other message is a bit more complicated.
"They all told me who I am."
Community and culture are key
Some social science shows that young people are more at risk for suicide because they are still figuring out their identities. Without knowing who you are, it's hard to picture yourself living into the future.
If you can't picture yourself in the future, then dying doesn't seem like as big of a deal. So being reminded of who you are and what role you play in the community makes a difference.
BJ remembered being told, "I am part of this world. I'm an uncle, a brother." His roles in his family.
BJ's ties to his cultural identity through his work and his family are a big part of this. Cultural identity, especially in indigenous communities, helps people understand their place in a larger context.
With family and community support, BJ worked through his thoughts about suicide. Now he's an adult. A father. And as he stood over the wooden sled outside of his home, he took on another identity.
"I love teaching, also, when I'm making something because… what I believe is you shouldn't keep things that you know [to yourself] because someone did teach you and you have to pass it on," he said.
He tries to pass these lessons on to his son and to other young people who ask about sled building. He encourages them as his relatives did for him, trying to keep them healthy, engaged, and alive.
If you or someone you know is thinking about suicide or just needs someone to talk to, you can call the Alaska Careline at 1-877-266-4357 (HELP). Outside of Alaska call the National Suicide Prevention Lifeline at 1-800-273-8255.
Related stories from around the North:
Canada: Canadian Inuit release suicide prevention strategy, Eye on the Arctic
Finland: Finland's suicide stats continue to fall, YLE news
Russia:  Why high suicide rates in Arctic Russia?, Deutsche Welle's Iceblogger
Sweden: Gender stereotypes behind high suicide rate, Radio Sweden
United States: Drinking, smoking consumption in decline, but suicide plans on the rise among Alaska teens, Alaska Dispatch News