Cancer rates in Arctic Finland below average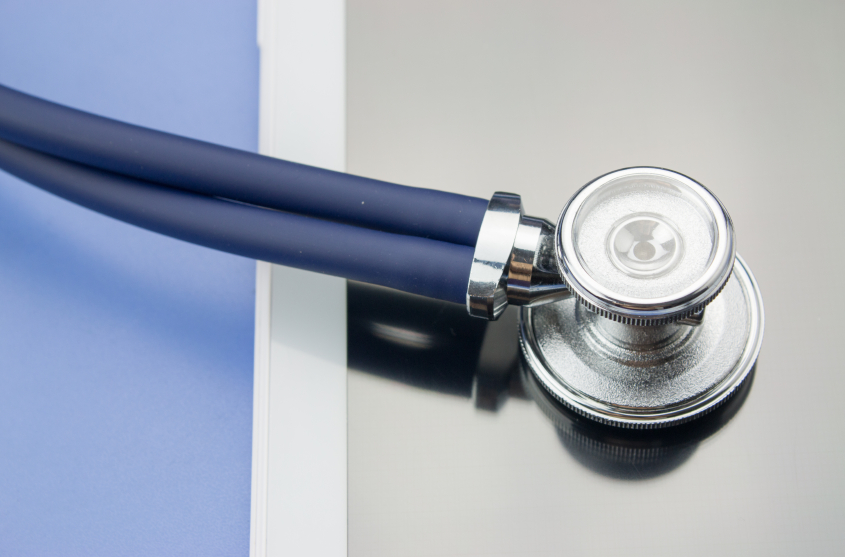 Finland has regional differences when it comes to the incidence of cancer, according to maps charting morbidity from the National Institute for Health and Welfare.
Forthcoming research comparing data from the five Nordic countries demonstrates that Norway and Denmark have the highest cancer rates, and that Finland has the fewest new diagnoses of cancer in the Nordics.
Set to be published in a few weeks, the Nordic cancer study features maps with information from each of the countries' cancer organisations. The animations show the incidence of cancer diagnoses over the last 45 years, making it possible to trace regional variation in individual cancers.
"Norway's cancer rates started to rise after oil was discovered there. There was a sharp increase in testicular cancer in particular. The quick rise in the standard of living changed the Norwegian lifestyle with cancer-promoting mechanisms that no one can explain," says Eero Pukkala, research director for the Finnish Cancer Registry.
Cancer rates highest in the South
In Finland itself, the risk of cancer seems to decrease as one moves north. Regional differences are most pronounced when comparing the different cancers. Prostate cancer in particular is more than twice as common in some areas than others. Male residents of Eastern Finland are the most reluctant to participate in screenings.
"North Karelia is Finland's Denmark. They tend to think that if you feel okay, there's no sense going out looking for illnesses," Pukkala says.
In contrast, diagnoses of prostate cancer are very high near the southern city of Tampere and in the region of Satakunta – where men have attended screenings regularly.
Diagnoses of breast cancer in women, skin cancer and intestinal cancer are up in the capital city region and elsewhere in southern Finland. The risk of contracting them are linked to jobs that require lots of sitting and little activity.
Radiation a possible factor
Finland's Radiation and Nuclear Safety Authority says that many cancers can be linked to radiation levels. For example, the areas of southern Finland and Pirkanmaa both have high levels of radon. Studies have found a connection between radon and leukaemia and cancer in children.
The regions of Kymenlaakso and Pirkanmaa were both some of the worst Finnish areas affected by the Chernobyl nuclear accident in 1986, but the disaster has not been linked to cancers there.
"It has been studied comprehensively. The fall-out from Chernobyl was quite small compared to radiation that reached Finland after the Soviet Union's nuclear tests in the 1960s, and no spike in cancers was linked to that either," says Pukkala.
Some kinds of cancers fading
Eero Pukkala says Finland has witnessed a sharp drop in stomach cancer in the last few decades. In 1953 it was still the most-common cancer in Finland, but now it doesn't even make the Top 15 list.
Incidences of lung cancer have also fallen considerably in Finland. Rates in Eastern Finland and North Karelia in particular were some of the highest in the western world still in the 1970s. At the time, there were 15 times fewer cases in Norway, but then a massive PR campaign began in Finland that turned the tables.
"Finland now has fewer incidences of lung cancer than Norway, and this drop has taken place very quickly. In areas with the best situation, the number of diagnoses has fallen by a fifth," Pukkala says.
Occupational breakdown
About one-third of the Finnish population falls ill with cancer at some point. A person's chosen occupation is one of the factors influencing this, along with lifestyle choices like smoking, alcohol use, physical activity, and sleeping and eating habits. Pukkala says that Finland's data indicates that restaurant waiters have the highest incidence of cancer among males.
"Perhaps it can be explained by the historic tendency of such workers to drink alcohol and smoke. Cooks in the restaurant industry can also be exposed to carcinogens in their work, but this effect is still negligible when compared to alcohol use and smoking," he says.
Skin cancer has traditionally been more prevalent among pilots and flight attendants, while people that work in mines or at sea are 20 to 30 percent more likely to get cancer than the rest of the population. Among women, those that work as police officers or security guards have a larger risk, followed by dentists and doctors.
Statistics also show that people who work in shifts are more likely to fall ill with cancer at some point in their lives.
Childbirth staves off cancer in women
The Cancer Registry's Pukkala says that if he had to make generalisations, he would say that the best protection against cancers is to live in the countryside, as the numbers show that the risk of cancer is much smaller for people who work as farmers and gardeners. People who do physical work are also lower on the list.
"The quality of the air we breathe doesn't seem to make a great deal of difference, but people that live in the countryside tend to have better lifestyle habits than their urban equivalents. They use less alcohol and they have more kids," he says.
For women, Pukkala says that childbirth is a deciding factor. Data shows that the more children a woman gives birth to, the lower her risk of contracting breast cancer. Cervical cancer rates are also down for women in this group.
"If you want to minimise your cancer risk, have kids young," he says.
Morbidity down across Finland
The results of THL's most-recent morbidity index show that overall morbidity of Finns has steadily declined since 2000. The proportion of the elderly in the population is growing, however, which means that the overall number of people with illnesses will increase in Finland.
Related stories from around the North:
Canada: Telehealth in the Arctic – Unfulfilled potential, Blog by Heather Exner-Pirot
Finland: Study finds lower cancer rates among indigenous Sámi, YLE News
Greenland/Denmark: Danish study shows healthy Nordic diet could help prevent stroke, YLE News
United States: Researchers identify Inuit gene responsible for sugar intolerance, Alaska Dispatch News