Can Arctic Finland lure Hollywood producers?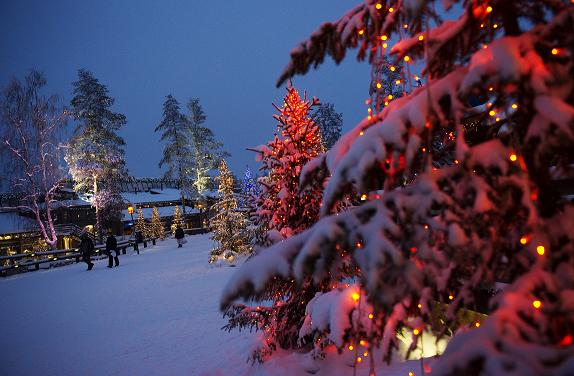 It's becoming a more common sight: Hollywood location scouts travelling to Lapland to see if what they see and hear might be appropriate for their next big blockbuster.
Plus, a newly introduced film incentive now offers a 25 percent cash rebate for film production costs accrued in Finland.
"The infrastructure is important: how the accommodations are, how close they are to potential locations. The noise factor is also a factor. I just started paying attention to it now, because we had some military jets flying over," says US location scout Dow Griffith.
Griffith has travelled to close to 100 countries in his five decades as location manager for the film industry. He is in Finland for the first time, and he likes what he sees.
Snow and white nights as selling points
The best thing that Lapland has going for it is a guarantee of snow for several months of the year. During the short summer season, on the other hand, the white nights mean shooting outdoors can continue literally around the clock.
The Finnish Lapland Film Commission regularly hosts groups of film professionals in the hope that the region's brilliant natural light, pristine wilderness and handy airports will make an impression. When compared to Canada, for example, all of these things are much more accessible in Finland.
The Finnish-German produced police series Ivalo (Arctic Circle) is currently being made in Finnish Lapland, along with an internationally-produced film entitled Poron vuosi (Ailo's Journey), and a few ads. The area has yet to host a big box office attraction, but the commission is hoping that might just be a matter of time.
In Iceland's footsteps
Rugged Iceland has had major success in enticing Hollywood productions, as arctic locations become more sought after. The tiny country has hosted crews of up to 300 people that contribute a lot of money to the economy during their stay. They have even come up with some original solutions to logistical problems.
"We have looked into bringing cruise line ships from Norway to Iceland to accommodate crews. We have even built camper van villages to accommodate crews in remote locations. Sometimes you need to think a little bit out of the box," says Thor Kjartansson, co-owner of Truenorth, a film and television production services company working in Iceland, Norway and Greenland.
Kjartansson was personally involved in shooting scenes for "Rogue One: A Star Wars Story", for example.
"The environment in Iceland is so different that the actors gear up for the shoot as if it were an adventure. We have seen some really pleased movie crews come through, even though they don't have a bathtub in their hotel room," he says.
He says more and more filmmakers are showing an interest in wintery settings.
"There are many production teams that are looking for frozen lakes, and Finland has got those to spare. Finland has very stable weather conditions and a virtual guarantee of wintery landscapes," says Kjartansson.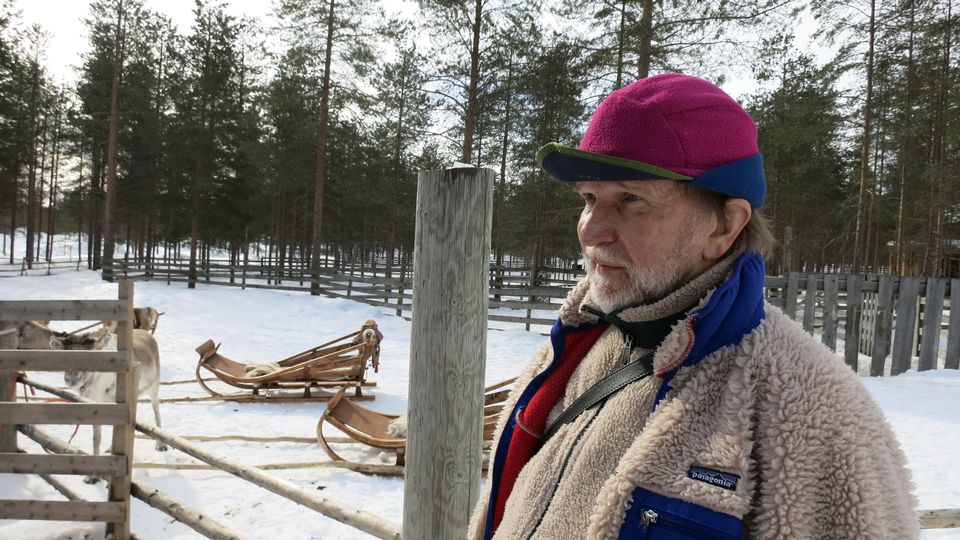 Incentives for filmmakers
The Finnish Lapland Film Commission says it has every reason to believe that it could rise up to become a major film location spot on the world stage. It is planning training sessions for municipalities and companies in the region to learn about what is involved with hosting major productions.
"The guarantee of snow is definitely our biggest selling point. TV and film shoots are very expensive projects and if snow is required, they aren't going to take any risks," says the commission's sales and marketing director Kristiina Werner.
In the winter of 2016, the popular Chinese "We Are in Love" reality TV show filmed an episode in Finnish Lapland starring Chen Bolin and Song Ji Hyo.
Finland introduced a so-called filming incentive in 2017 that returns a quarter of the Finnish film production costs to the filmmakers in the interests of promoting interest in movie and TV projects. Iceland has the same incentive and the same percentage, but in Ireland, the rebate is even larger.
"Finland's 25 percent is not as competitive as it could be. If the percentage were a bit higher, it would generate more interest. Sometimes a decision is made to shoot a film in a country that has absolutely nothing to do with the story, for financial reasons," Dow Griffith says.
Griffith has arranged locations for major Hollywood film productions like Carrie, Indiana Jones, and the Bourne series. He thinks northern Finland would be a good fit for a certain US-produced film he is working for, but he is reluctant to reveal anything more at this stage.
"I know the story of it and it would be suitable for here, but not for Iceland because it requires taiga and boreal forests and that kind of thing. And snow. When you go to Iceland, you don't find these kinds of forests," he says.
Related stories from around the North:
Canada: Inuit-language movie named best Canadian film of all time by TIFF, Eye on the Arctic
Finland: Southern Finland looks to lure Chinese visitors beyond Lapland, YLE News
Greenland: Canadian artist explores Greenland's past, Eye on the Arctic
Norway: Arctic Indigenous Film Fund launches in Norway, Radio Canada International
Russia: Karelian art on show in Russia, YLE News
Sweden: Film exploring racism against Sami wins big at Swedish film awards, Radio Sweden
United States: New film explores how Arctic ecosystems are affected by climate change, Alaska Public Radio Network