Canada and Denmark set up joint task force to resolve Arctic boundary issues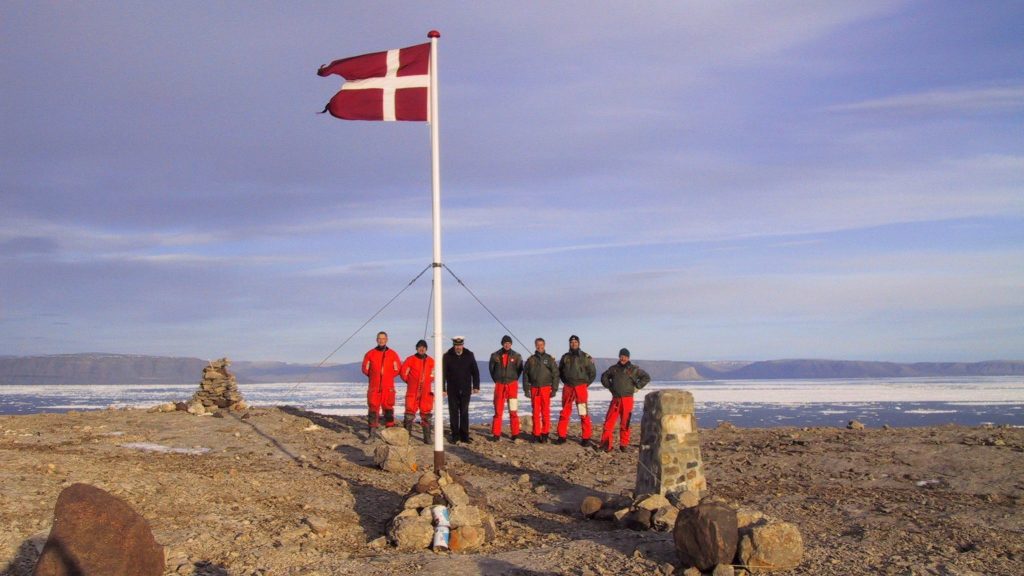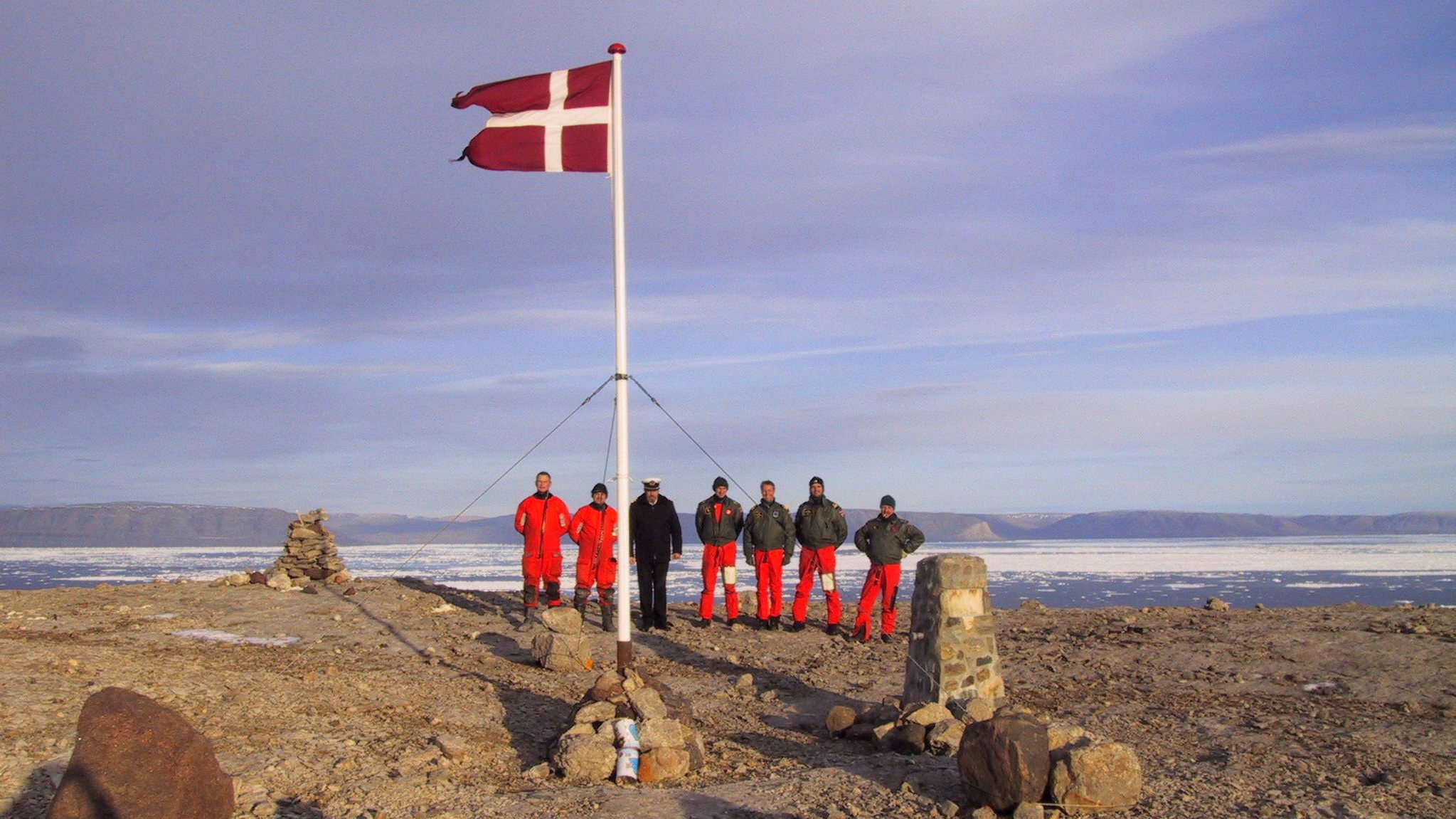 Canada and Denmark together with Greenland plan to create a joint task force to explore options and provide recommendations on how to resolve outstanding boundary issues in the Arctic between the two nations, officials announced Wednesday.
The issues on the table will include the sovereignty over Hans Island, a barren uninhabited islet, located halfway between Ellesmere Island and northwest Greenland, the maritime boundary line in the Lincoln Sea and the Labrador Sea continental shelf overlap beyond 200 nautical miles, officials said in a joint statement from Ilulissat, Greenland.
"As an Arctic nation, Canada is committed to working collaboratively with its Arctic neighbours to address issues of mutual concern," Foreign Affairs Minister Chrystia Freeland said in a statement.
Denmark's Minister for Foreign Affairs Anders Samuelsen said the establishment of the joint task force is a breakthrough.
"Tartupaluk has been discussed over a long period of time," said Greenland's Minister for Foreign Affairs Vivian M. Motzfeldt, using the Greenlandic Inuit name for Hans Island. "I feel confident that the upcoming work and efforts will be dealt with in a peaceful and constructive manner."
The only disputed land in the Arctic
Michael Byers, Canada Research Chair in Global Politics and International Law at the University of British Columbia, said he was both pleased that there is some movement on the file but also disappointed that decision-making on these issues has essentially been postponed.
"None of these issues are difficult," said Byers, who has written two books on international disputes and law in the Arctic – International Law and the Arctic and Who Owns the Arctic?
"I was hoping to see a press conference with a declaration that Canada and Denmark had resolved the Hans Island dispute and had come to a final agreement in the Lincoln Sea and I suspect that lawyers and diplomats on both sides had done all the groundwork necessary."
Hans Island, which covers an area of only 1.3 sq. km, is the only disputed land in the entire circumpolar Arctic with all the other disputes relating to maritime issues, said Byers.
"It happens to sit right on the maritime boundary between the two countries," Byers said.
It was not until 1973, when Danish and Canadian diplomats were drawing the 2,685 kilometre-long maritime boundary between Canada and Greenland, that they became aware of their conflicting claims over the island, Byers said.
"It's not a dispute of any importance, it doesn't concern the water or the seabed, it only concerns this tiny rock," Byers said. "But it has attracted a lot of media attention over the years just because of the fact that it has a certain symbolism being an Arctic sovereignty dispute and being the only Arctic dispute over land."
See the location of Hans Island on Google Maps:
Easy to solve
It would be very easy to resolve if there was political will, he said.
"The simplest option would be to simply draw a line down the middle," Byers said. "That would be simply a question of connecting the maritime boundary on the south side with the maritime boundary on the north side."
The dispute in the Lincoln Sea resulted from using slightly different base points, locations on the coastline of Greenland and Ellesmere Island to draw what's called an equidistant line out into the ocean, a line that is an equal distance from coastlines on either side, Byers said.
"It was a disagreement concerning whether you could count a small island as a base point on the Greenland side," he said. "And that has all been resolved because Denmark modified its method some six or seven years ago. So it's a dispute without a difference now and would be ridiculously easy to resolve."
The issue of the continental shelf in the Labrador Sea will probably have to wait until after Canada and Denmark receive recommendations from the United Nations Commission on the Limits of the Continental Shelf, Byers said.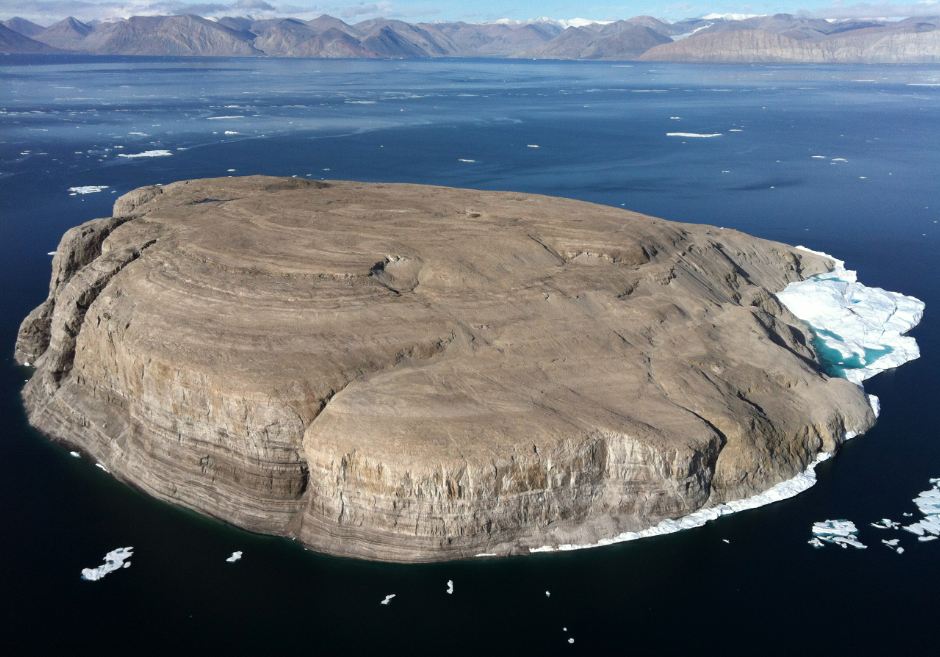 Political posturing
Since the dispute over Hans Island emerged, Denmark and Canada have engaged in some political posturing, including the deployment of military aircraft and ships, as well the occasional raising of flags by visiting soldiers and politicians.
The Hans Island dispute has been dubbed the "most civilized conflict" in the world, with reports of Danish and Canadian soldiers leaving bottles of schnapps and Canadian Club whiskey for each other.
"There is nothing to this dispute in terms of consequence," Byers said. "It's between two NATO countries so there is no conceivable possibility of armed conflict arising out of this."
But the dispute is of political convenience for both Canadian and Danish governments, he said.
"I've gone back and tracked when this dispute actually comes into the media and it's almost always just before a Danish or Canadian general election," Byers said. "So the politicians play this dispute, they can beat their chests over Arctic sovereignty knowing that there is absolutely zero risk involved: we're not going to war with Denmark, it's an important military and economic partner."
Related stories from around the North:
Canada: Arctic fishing agreement – When climate change drives diplomacy, Cryopolitics Blog
Finland: Norway will not give away mountain peak, The Independent Barents Observer
Norway: Looking back at the 2010 Norway – Russia deal on Arctic borders, The Independent Barents Observer
Russia: Oslo and Moscow agree about joint exploration of Arctic borderland, The Independent Barents Observer
Sweden: Norway and Sweden in quarrel over cross-border reindeer grazing, The Independent Barents Observer