Newspaper ads seek relatives of hundreds killed in 1918 Finnish Civil War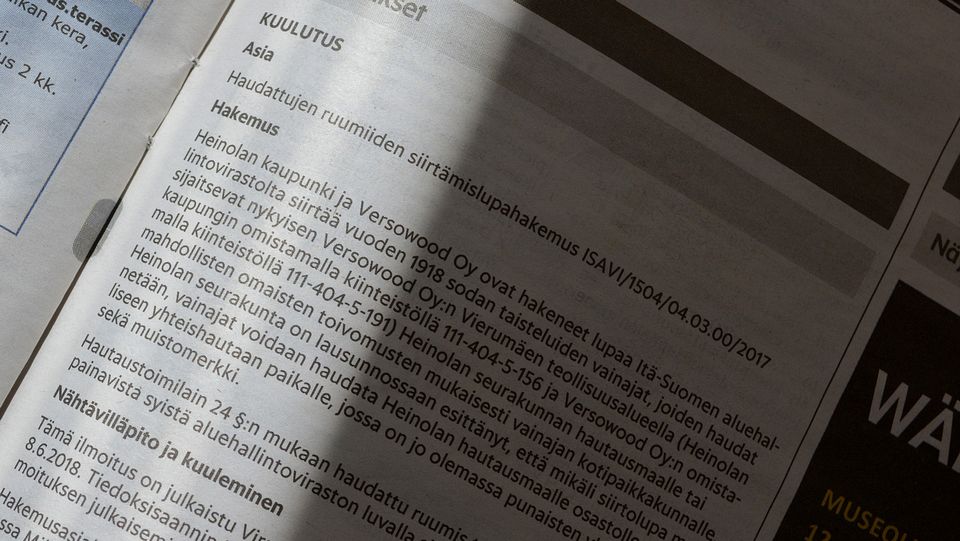 The Southern Finland Regional State Administrative Agency has taken an unusual step to try to find descendents of those buried in a mass grave in the Vierumäki district of Heinola, about 150 km north of Helsinki.
The agency has published an announcement in the largest newspaper, Helsingin Sanomat, and the government gazette, Virallinen Lehti. It asks those who believe they have relatives buried in the present-day Versowood industrial zone for their views on a plan to move the remains to a church cemetery. Heinola's Lutheran church is located a couple of kilometres away in the town centre.
The grave is believed to contain the remains of hundreds of people from the Red side who died in fighting during the Civil War of 1918. However details of how many people were buried there – or exactly who they were – remain unclear.
Complicated, expensive process
According to a memorial stone at the site, it holds the remains of 300 individuals who "died for their convictions" during the war, which immediately followed Finland's declaration of independence from the Russian Empire in 1917.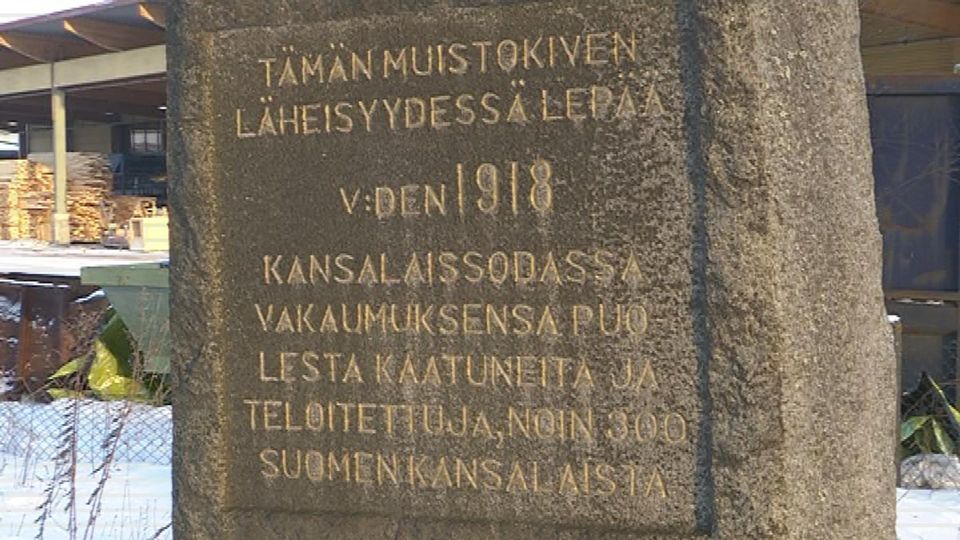 However according to some estimates, there may only be a few dozen individuals buried at the site. In any case, identifying and transferring them would be a laborious, costly venture, involving exhumation and DNA tests.
The wood processing company Versowood and the city of Heinola want to move the remains to the churchyard because the present site is now surrounded by an industrial zone.
The place is difficult to find and potentially dangerous due to the heavy machinery operating around it.
Altogether more than 25,000 supporters of the Red side are believed to have died or disappeared during the war or in prison camps after the war, along with close to 5,000 from the victorious White side.
Related stories from around the North:
Canada: Historian's book explores Northwest Passage history, Radio Canada International
Finland: Civil War still divides Finland after 100 years, poll suggests, YLE News
Russia: Finnish grave hunter brings over 100 war dead home from Russia for burial, YLE News
Sweden: 100 years of Finnish independence celebrated in Sweden, Radio Sweden
United States: Veterans from Indigenous Alaskan village have war stories archived online, Alaska Public Media