Finnish live stream gives users bird's eye view of eagle's nest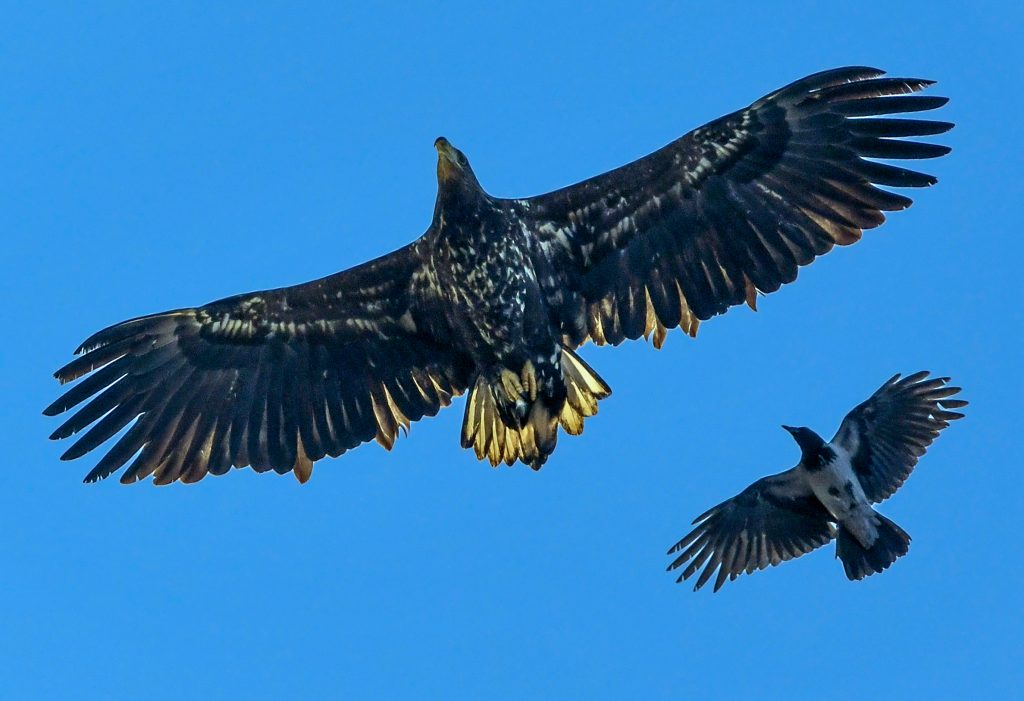 Anyone with an internet connection can now follow life in a wild white-tailed eagle's nest via a new video stream.
It's now possible to view real, live white-tailed eagles (Haliaeetus albicilla) in their natural habitat via a live video stream.
A local Ostrobothnian (West Finnish) nature association tried unsuccessfully to catch live footage of nesting white-tailed eagles for years before finally managing to bring both a hidden camera and its winged subject together. The eagles make multiple nests before settling in a final spot, just before hatching.
"This was the third year we tried it, and we actually installed cameras by two other nests where we thought the birds would stay, but they didn't," Tapio Osala of the Pohjanmaan Merikotkat (Ostrobothnian White-Tailed Eagles) association says.
"We realised this individual was nesting in one of the alternative spots and hurried to get a camera there."
The group of enthusiasts missed the hatching, but now the video feed is up and running.
Collecting data
The process of setting up the camera in the first place has already provided valuable information about the behaviour of the species.
"Some of them may have five different nests, and they switch between them from time to time," Osala says. "This eagle spent a long time building the nests we had originally rigged, but ended up choosing another one anyway."
The nest contains only one hatchling, an eaglet aged five weeks and weighing three kilos. In a matter of weeks it will begin practicing flight.
Although the camera provides regular folk with an entertaining nature reality show of sorts, the project is far from frivolous. The group got a permit to carefully disturb the nest, just enough to install the camera and conduct studies, from the Centre for Economic Development, Transport and the Environment.
"The main thing we'll be seeing is what the eaglets ingest," Osala says. "Usually we check the remains of eaten prey when we ring the specimens, but sometimes none are left over. Now we can clearly see and document the exact contents of their diet, and we've never gathered that type of information before."
Osala adds that the video feed is also meant to give all people a better understanding of the eagle, as many people fear and sometimes even kill the protected white-tailed eagle.
Related stories from around the North:
Canada: From the Arctic to Atlantic, a photographer documents seal hunting in Canada, Eye on the Arctic
Finland: Live seal cam returns to mesmerise Finnish viewers, YLE News
Norway: In Arctic Norway, seabirds build nests out of plastic waste, The Independent Barents Observer
Sweden: Poachers suspected behind dwindling wolf numbers in Sweden, Radio Sweden
Russia: Russia plans fenced parks to confine reindeer herding in Arctic, The Independent Barents Observer
United States: Trump admin pushes for looser rules on predator hunting in Alaska, Alaska Public Media